---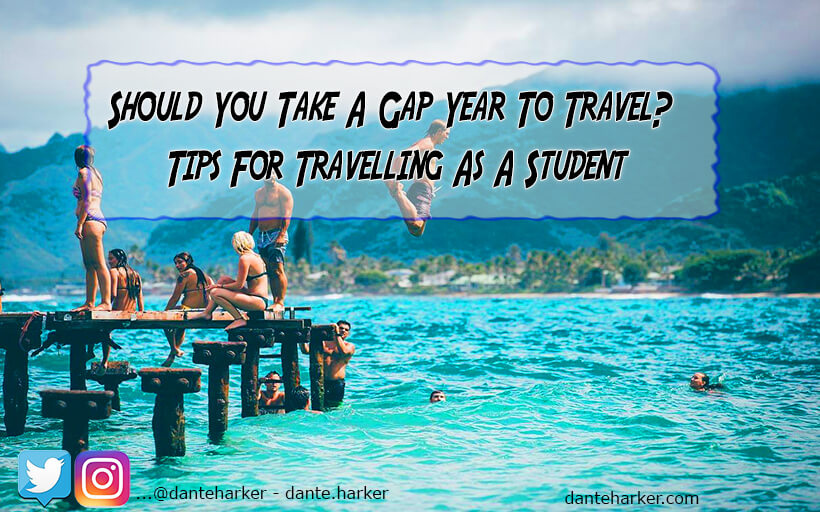 ---
Gap years come in all shapes and size. Volunteer work in the jungle. Spending time in all-inclusive resorts. Backpacking through Europe. Perhaps your dream gap year is a mixture of all of these. Why not? There are several reasons and ways to make a gap year possible so you can travel before taking the next big step in your life.
Why You Should Take a Gap Year to Travel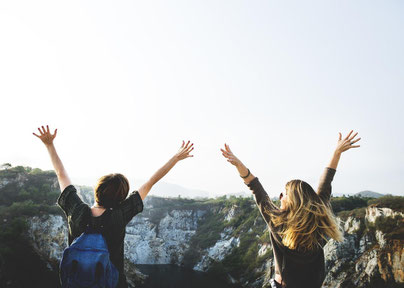 Before diving into the tips of travelling during a gap year, you should understand its benefits. Being aware of these benefits will help you shape your gap year to your advantage.
Get to Know Yourself
One huge reason to take a gap year after high school or college is to really get to know yourself. Without the restrictions and responsibilities of school or employment, you will be able to make decisions based on your genuine interests. You can use this time to entertain interests you haven't explored, try new experiences, or realise what you really want to dedicate your life to doing once the gap year is over.
Experience Other Cultures
If you've never left your hometown or country before, a gap year is an excellent opportunity to learn about other cultures. It could be experiencing a different region in your country or travelling to a completely different part of the world. The experiences you will go through will shape your view on different cultures while giving an alternative perspective to your own.
---
Impress Universities
The gap year usually helps students develop their interpersonal and practical skills. In school or college, you can absolutely still apply to universities and graduate programs, then decide later if you want to take that gap year.
If you choose to wait and apply later, you can use your gap year as a subject in admissions essays and interviews to make you stand out from other students.
---
---
Tips for Travelling During Your Gap Year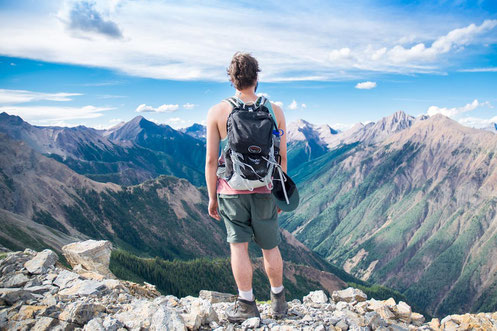 Now that you understand how taking a gap year to travel can put you ahead in life, here are some tips for travelling around to make the best of your experience.
Find a Program
Yes! Some programs cater to students who decide to take gap years. Many are centred around volunteering, employment abroad, and cultural immersion. If you're worried about creating your own itinerary to provide meaningful experiences, these programs will give you a boost for your college application, resume, and skill development. 
Additionally, some programs may include housing during the experience and get you to a part of the world you haven't experienced before. Some may not be an entire year, so it won't take up all of your gap year but could be a first or last step in your travel experience.
---
Budget-Friendly Countries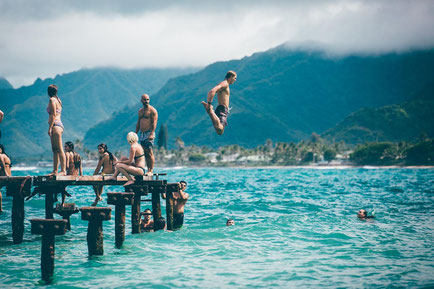 As you piece together your gap year, look for countries that have a lower cost of living than others. For example, if your heart is set on Europe, Eastern Europe tends to be less expensive than Western Europe for travellers. It's essential to look at the currency exchange rates and get a sense of how much you will be spending on things like food, lodging, and transportation.
Save on Logistics
It may be convenient to take an airplane everywhere you plan to go during your gap year, but it might be more cost effective to look at other transportation options. Be sure to check out options for trains and buses along with air travel to see which will save you more money. The longer commute in itself can open you up to a new experience and get to chat with new people along the way.
Plan Ahead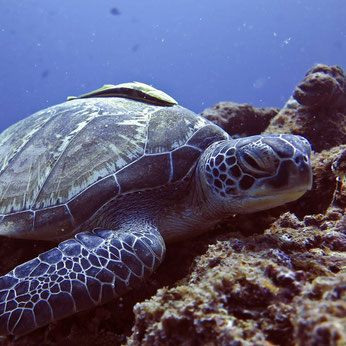 Planning ahead has many advantages and will set you up for gap year success. This allows you to have an itinerary to follow and decide how you'll get from place to place. Also, you'll have the extra time to get any visas or vaccinations you need before visiting some areas.
Avoid Foreign Transaction Fees
If you're a savvy spender, you can consider getting a credit card that has no foreign transactions fees. This will help you save money on purchases without paying those additional fees each time you swipe your card, and you won't lose money when exchanging currency. You can also ask your bank about a currency card that you can preload and use while travelling abroad.
Travellers Insurance
There are plenty of things that could derail your gap year, and this is where traveller's insurance is worth the money. Usually, this type of coverage will help you cover medical bills if you become ill, assist with reimbursing you for damaged or stolen items, and much more. Better to be safe than sorry.
Be Flexible
While it's smart to plan certain aspects of your gap year, it's also wise to have some downtime to explore a city without feeling rushed or to recuperate from days spent travelling. This is where luxury can meeting practicality. Consider treating yourself every once in a while to a nice hotel stay with luxury amenities. This will keep your mind, body, and spirit happy throughout your entire gap year.
---
Check out these helpful posts split into sections (I'm just that kinda helpful :) 
---
---
---
Did you like this article? Why not pin it? You can do that very easily...go on, do it!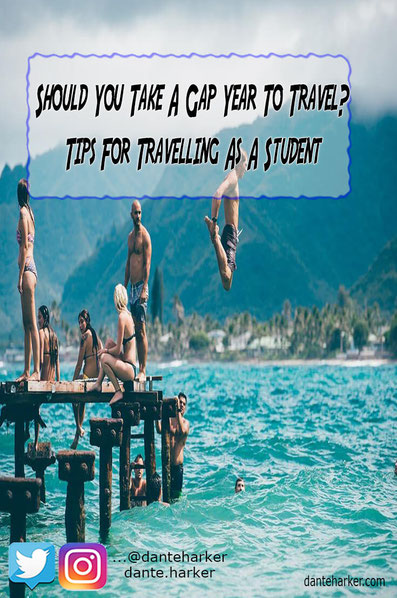 ---
Did you like this? Want to read more just like it? Well subscribe to our newsletter;
(Don't worry, we won't be spamming your email every day! Just high quality travel updates, tips and stories every month or so...go on, sign up)
---