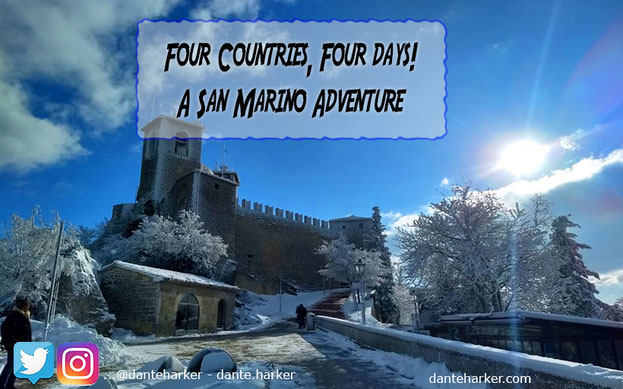 ---
For some people, a luxurious treat is a fancy pair of shoes or a shiny piece of tech to wear on your wrist but not for us. When we want to throw a bit of money at something or have a mini adventure, it almost always involves a plane and a visit to a new country.
It's this total addiction to travel that led us to our recent trip to San Marino, the autonomous country perched on a mountain in southern Italy.
Now, despite considering myself relatively worldly when it comes to Geography, the fact that San Marino is actually its very own nation is new information to me! Historically, San Marino has been well protected due to its fantastic location atop a steep mountain which of course, makes for a tricky conquest.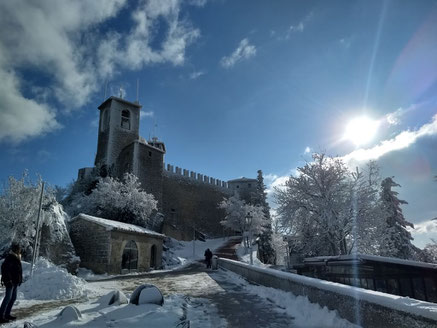 With it being one of the world's smallest countries, planning a trip does not take much time.
Due to it being enveloped in beautiful Italy and just a few hours drive from nearby Switzerland and another tiny country, Liechtenstein, the stage is set here for a fantastic driving trip through a beautiful part of Europe.
Listen, I never promised a laid back holiday! Besides, we only live once and if the opportunity to see four different nations in as many days presents itself, then I am going to take it!
We start our trip in the incredibly affordable Italian city of Bologna. Ryanair and Easyjet fly from all over the UK for ridiculously low fares and with Bologna itself being a very pretty part of Italy not to mention a foodie paradise, it makes perfect sense to begin your trip here.
Naturally, with San Marino being so bijou, there is no airport to speak of which pretty much limits one to Bologna. A local bus runs from Bologna downtown all the way to Rimini where one can swap onto another bus to wind its way up the mountain to reach San Marino proper. Easy peasy really.
However, with four countries to zip through in as many days, hiring a vehicle from the friendly folk at Enterprise made a lot more sense for us (and likely you too).
A mere 20 minute drive from Bologna airport is FICO World Eataly which bills itself as the world's first food theme park. It has to be seen to be believed, but the concept is one giant indoor shopping outlet housing independent and chain businesses from all over Italy taking in all manner of Italian produce.
From classic Charcuterie to famous Italian cheeses, right up to pasta, chocolate, olive oil and everything in between. For us, it was a delightful way to kick off our few days away and a good opportunity to get our first slap up Italian meal.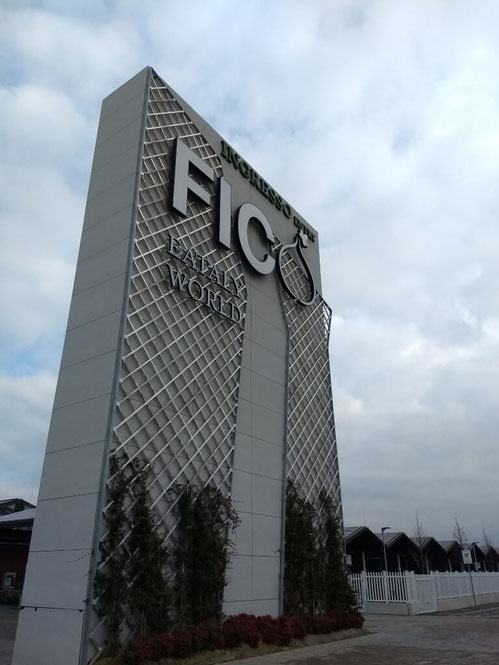 FICO World also bills itself as a destination where tourists and locals alike can see first hand the production of artisan produce such as an onsite gelato factory, a pasta making demo room and an insight into the production  of Italy's finest olive oils.
From informative videos, live talks, food samples and shopping opportunities it's easily a place to burn a through hours before or after a flight and with time (it only opened late 2018) it will become a big hit with visitors passing through the city.
For us, a sample of some Napoli street food was in order and the flakiest lightest sfogliatelle we've ever had!
Alas, gobbling up pastry wasn't all we came for and the next stop was the mountainside country of San Marino.
Before you get concerned, there are no visa requirements or entry costs which is always welcome and yes, despite their own economy, San Marino helpfully uses the Euro as its official currency. Even more of a reason to visit!
---
---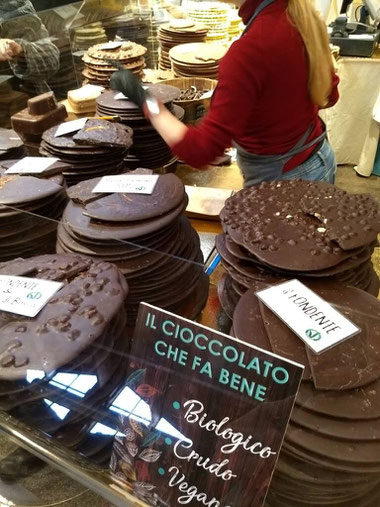 The oldest part of San Marino dates to about 300 AD and amazingly, is the world's oldest republic that still exists.
This makes for some spectacular architecture and very historic buildings, none more than the spellbinding and UNESCO World Heritage three towers. While no longer protecting this sovereign state from invasion, the towers themselves watch majestically over the state and provide tourists with myriad opportunities to gaze in awe.
If visited in the summer, then San Marino is carpeted in lush woodland but in the winter months, tour groups to the area ease off and a gorgeous silence falls over the city as well as blankets of stunning snow.
The towers and narrow streets themselves are especially pretty  when contrasted with freshly fallen white stuff and icicles glistening in the morning light; definitely worth visiting for the keen photographer; just remember your gloves!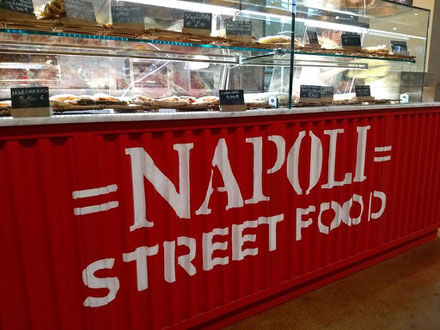 With all the wandering in the snow to be had and enjoying the general romance of San Marino, a gorgeous place to stay is called for and as is often the case in romantic places, a guest house or B&B is a much more appealing option than a faceless hotel. This is where the perfectly formed and delightfully welcoming B&B BALSIMELLI 12 comes in.
Conveniently nestled in the very heart of this ancient place, it is literally overflowing with charm.
From its charming historic exterior to the beautifully homely interior, it is easily the most romantic guesthouse we've ever stayed in. In typical San Marinese style, the guesthouse is impeccably filled with beautiful objects and gave us some serious home envy, but then, that's what a great place should always be aiming for surely?
Our host, Fabrizio, was a delight and made our stay extra special; from the truffles on arrival to the fountain of knowledge he provided, he really is an example of how to NAIL being in the boutique hospitality sector. His place is definitely the kind of place we'll be raving about for years to come. "Oh my goodness, there is this stunning little B&B we stayed at in San Mario, you simply MUST stay there!" is the kind of sentence we'll be spouting for the next two years. Sorry, not sorry.
---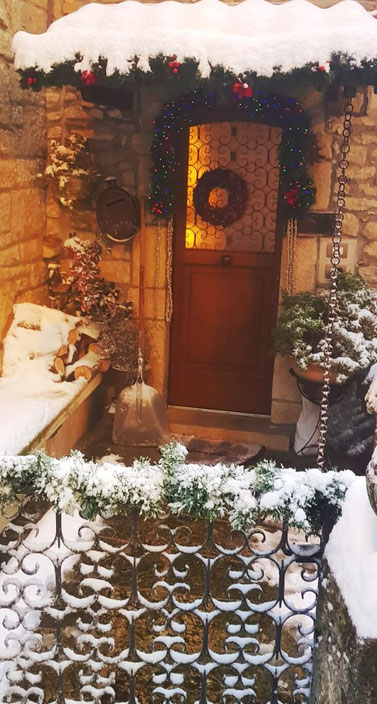 San Marino may have historic towers and wonderful guesthouses, but it also has a fabulous food scene which happens to be very affordable indeed.
Cafe culture is alive and well in San Marino and sumptuous cakes and puddings are easy to come by at cafes like Ristorante Hocus Pocus (forgive the name of the place, it really is good) and copious amounts of wine and nibbles were devoured at Giulietti Km0 for ridiculously small amounts of money (must be something about the total lack of national debt that keeps the prices low in San Marino).
By far our best food experience (and frankly, is there any experience better than eating good food?) came from the marvellous La Terazza in San Marino old town.
Perched overlooking the stunning valley below and a stone's throw from the municipal heart of this pretty place, it's in an enviable location. Now, normally, being in the heart of tourist-town and with a view, quality tends to drop off a cliff and service even more so. However, a lovely balance has been found at La Terazza.
A lunchtime menu is accompanied by local San Marino wines (and why not when it tastes this good?) and greedy folk like ourselves are taken care of with a tasting menu of accomplished Italian dishes with San Marinese flair and ingredients.
No pretentious foams or minuscule stacked foods appear at La Terrazza which, is a delight as, it was December when we visited and we'd been poring over their menu beforehand with glee.
Our dining experience at La Terazza was as follows:
A selection of prized cold cuts, a parmesan flan, Piada and a Cassoncino filled with wild herbs
Green Cappellacci filled with fresh Ricotta served with cherry tomatoes and basil
Barbecued ribs of suckling pig with rosemary roasted potatoes
La Terrazza 'zuppa inglese' trifle
---
---
---
---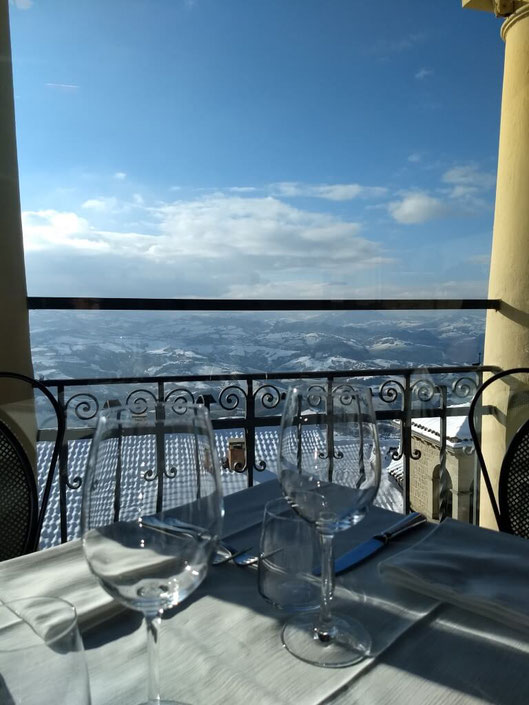 Needless to say, we left feeling rather full but more importantly, pleased with all the gorgeous flavours we got to experience with THAT beautiful view.
It's certainly a place we'll be recommending to anyone who will listen!
With our romantic break in San Marino over and only two countries visited on this little adventure of ours, it's onto stage two which was to visit yet another tiny nation in the form of Liechtenstein but as its a classic land-locked destination, a brief journey through neighbouring Switzerland is called for.
As we mentioned, hiring a car from Bologna airport is the ideal option as there are no logistical issues in driving through these countries so rest assured, its entirely doable. 
First thing to decide is who the designated driver is and plan out ones route. The most direct route from Bologna to Liechtenstein is north in the direction of Milan and then over the border into Switzerland past the photogenic lake Lugano.
As a side note, a short detour would actually take in the beautiful lake Como also. However, with a drive time of 5 hours from Bologna to Liechtenstein, it was not on our itinerary.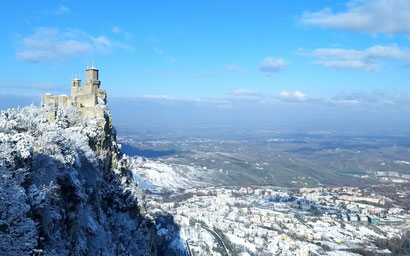 The scenery on the drive from Bologna is delightful but really comes into its own once over the border into Switzerland.
The mountain landscape on the drive through is absolutely breathtaking, and we're not exaggerating!
With vistas around every corner, you may need to account for a LOT of pit stops in order to truly take in those classic alpine views and with a road tax fee to pay in Switzerland on the way in that costs around £30 simply for driving on the road, you might as well get your money's worth.
Honestly, with the jaw-dropping mountains and copious amounts of Swiss chocolate available at every opportunity its a road trip everybody should take at least once!
Thankfully, the drive through Swiss mountain ranges had a happy ending in the form of another micro-country; Liechtenstein.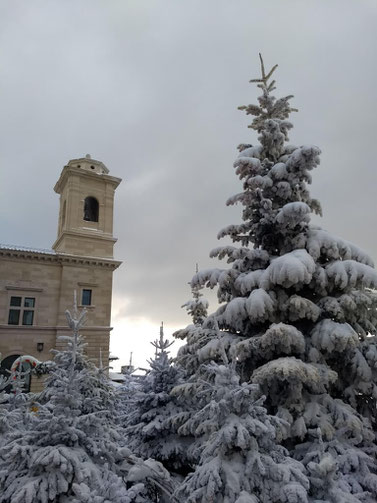 A principality that uses the Euro and is largely German-speaking, it's a pleasant stop off when driving north to ski country and with a population of less than 40,000 it actually has the vibe of a quaint mountain village but on a slightly bigger scale.
Vaduz, the municipal heart and capital city if you will, is charming in its size and incredibly friendly for a place that all too often ends up as a 'passing through' destination.
Apart from the cute museum in the heart of town and a few shopping opportunities, there isn't a great deal to do, but soak up some charm.
There also happens to be the matter of Vaduz castle which is not only walkable from the town centre, but is also inhabited by the actual head of state, the Prince of Liechtenstein.
As a matter of interest, every year on the nation's national holiday, all the residents are invited into the gardens of the castle for a celebratory beer. Just picture for a moment, the same offer being extended to all the subjects of Queen Elizabeth II getting an invite into the grounds of Buckingham Palace. Yes, what a sight it would be indeed.
So apart from a little wandering and some comforting food in one of the many restaurants in downtown Vaduz, little was left of our mini adventure except for a well-earned rest after hours of driving.
The Hotel Kommod, Liechtenstein is deliciously close to the Swiss border so actually provides a great stop off on a driving tour. Truthfully, its fashioned as more of a business hotel, but has a brand spanking interior, fantastic mod-cons and a fully serviced restaurant and bar. Let's not forget that all important breakfast buffet each morning, which makes its a fabulous choice when breaking up the journey times of a 4 country dash over 4 days.
So, four totally different nations, all with their different benefits and indeed, one could spend days in each of them for many reasons, but for the purposes of a fun adventure and a heck of a photogenic road trip, you could do worse than pop through San Marino, Italy, Switzerland and Liechtenstein.
Whether its  food that motivates you, or Instagram-worthy  selfies with stunning backdrops, its a part of Europe that seldom gets visited by Brits in this way but should most certainly be on your tick list.
What on earth are you waiting for? Get logged onto those flight comparison sites and book a journey to Bologna! Heck, if you wanted to be REALLY on-trend, you could book a multi-day train journey from London to Bologna and do the entire thing overland! But thats for another post, on another day :)
---
---
---
---
Did you like this article? Why not pin it? You can do that very easily...go on, do it!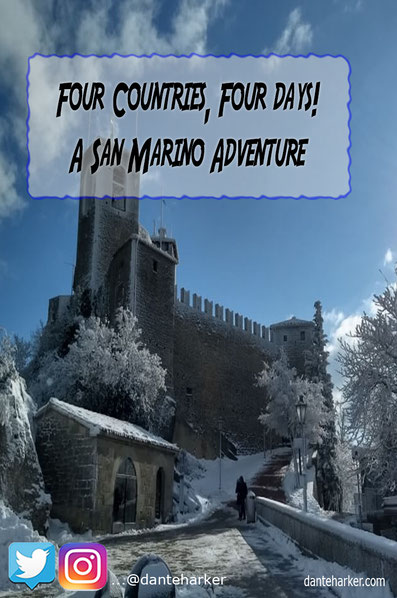 ---
Did you like this? Want to read more just like it? Well subscribe to our newsletter;
(Don't worry, we won't be spamming your email every day! Just high quality travel updates, tips and stories every month or so...go on, sign up)
---