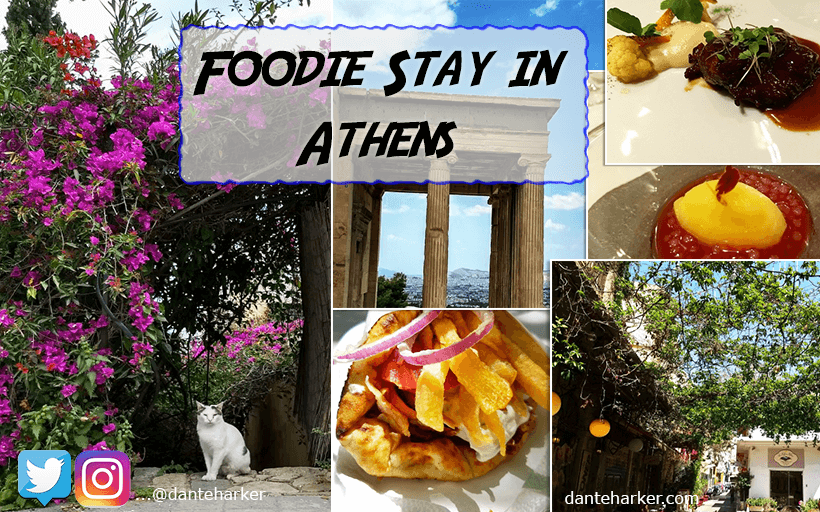 ---
Greece is all too famous for its sparkling blue waters and gorgeous beaches; indeed, it's these natural wonders that bring in roughly 28 million tourists each year. Many of these visitors' pop into Athens as part of a day trip then swiftly disappear after grabbing a selfie at the iconic Acropolis. But with a little more time, Athens is a worthy destination in its own right!
A thriving industry in tourism means that accommodation prices in Athens are competitive and cater to any budget plus, the infrastructure for visitors is a breeze to navigate.
But it's not the public transport options that drew us to Athens one hot spring weekend; it was the delicious and enticing food scene!  We all know the intoxicating fame of Greece's national spirit, Ouzo and for sure, our trip involved a dash of the stuff. But Greek food and Athens' food scene has so much diversity and tummy rumbling goodness, it seems a crying shame to us that more people don't discover it for themselves!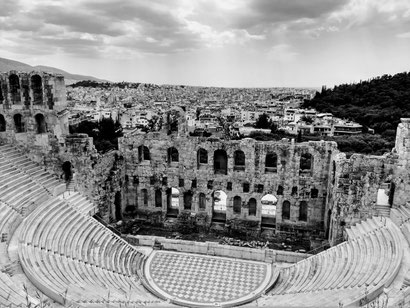 Affordable flights with Easyjet and Ryanair make Athens a truly convenient destination, and before anybody worries, a foodie tour of Athens needn't be a totally independent and worrisome experience!
We decided to make a list of a few places we really wanted to visit and also teamed up with Athens Walking Tours to sample some of the best that the Greek capital has to offer.
We were determined to take a day trip to the nearby island of Aegina, as well as this, a totally different Greek food experience at one of Athens' high-end eateries. Our foodie adventure had plenty on the calendar, but the start of it had to be a day out with lovely Georgia at Athens Walking Tours.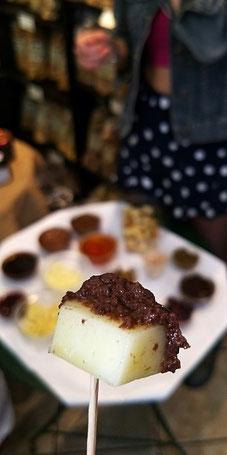 The company runs all kinds of walking tours in the city for groups or individuals, and they're all fabulous value for money. Their half-day Athens Food Tour is a unique gastronomic journey through selected stores and delicious food corners in the non-touristy neighborhoods of Athens.
If that all sounds very P.R, it's because it's lifted directly from their own literature, but rest assured, everything about this food tour was authentic and yum. 
What follows is a mouth-watering list of all the gorgeous local foods we got to try on our tour; but be warned, do NOT read if you're currently trying to diet or not feel hungry!
---
---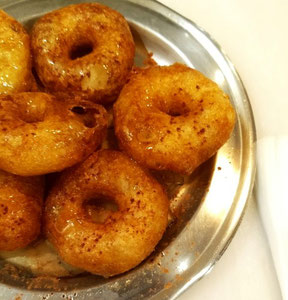 Koulouri
This ring-shaped doughy biscuit is the 'so-called' Greek breakfast. Found all over the city and available from street vendors, it's an Athens staple and well worth trying out; generally, the earlier, the better as, they'll be super fresh that way.
Cretan olive paste (Zouridakis Cretan Store)
Amongst all kinds of delicious Greek cheeses and rusks (double baked bread are common here), we were also able to sample some stunning olive pastes in varying flavours from mild right the way up to spicy chili. Highly recommended!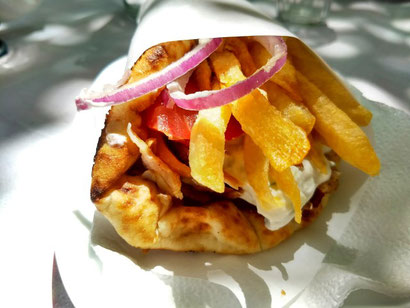 Souvlaki
Without a doubt, one of Greece's most famous exports is the Souvlaki or 'gyros.' A fluffy bread is stuffed full of chicken or pork, French fries and a variety of fresh ingredients like peppers and onions not to mention a generous dollop of Tzaziki.
Each place in Athens does its own unique Souvlaki, but the ones we gorged ourselves on with Athens Food Tours at Aischylou were just divine. Thankfully, we'd totally skipped breakfast that day, so there was STILL room for another treat!
Bougatsa
That other treat famous in Greece is the Bougasta. We visited Bougatsadiko to sample these flat, but ethereal pastries. Essentially a large flat filo pie stuffed with all manner of ingredients, the most famous of these is the Spanakopita. Generously filled with spinach and creamy Greek feta, they're widely available all over the capital but were wonderful at this place on Iroon square. The sweet version uses the same filo, but is filled with a thick crème patisserie and dusted with a mound of sweet confectioner's sugar, which was a gorgeous end to our food tour.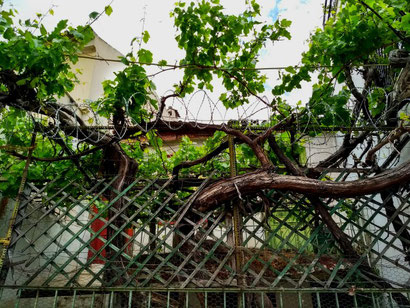 Of course, it wasn't just food treats we got to enjoy on the tour, we also visited the colourful and lively local markets where not a single umbrella-carrying package tourist was to be seen.
We sampled the delightful rustic cuisine at several family-run tavernas. We gazed in awe at photogenic herb displays In the old town and visited a real life charcuterie to sample the meltingly good Greek cured meat known as Pastourma. Needless to say, we didn't need lunch or dinner that day.
For a fascinating insight into Greek food from a real-life local that's full of passion then you can do a lot worse than book a walking tour with the amazing team at Athens Walking Tour.
Naturally, wandering in and out of authentic businesses for half of a day in vibrant but chaotic Athens meant that a little rest and respite was required on our second day of the trip. Luckily for us, adventure is always just around the corner and, by using the incredibly easy website belonging to Direct Ferries, we hopped on a very affordable ferry to Athens' largest, nearest and prettiest island, Aegina.
---
---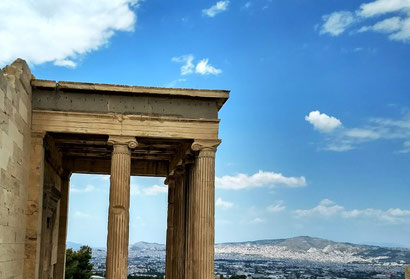 A mere 1 hour from Athens and you too can find yourself on this lovely island, home (coincidentally) to the ruins of the temple of Apollo. Here, we found a welcome break from the noise of the capital. Quaint tavernas dot the shoreline, yachts and sailing boats bob on the azure waters and narrow little streets reveal all manner of culinary delights. 
From classic Greek salads made using the finest local ingredients to hand-churned gelato in one of many tantalising ice-cream parlours; well, you're on vacation aren't you?! Aegina also happens to be very famous for its Pistachios. The hot, dry climate makes for fabulous growing conditions for this luxuriously creamy shelled-nut with that delightful green hue. Sellers abound in the main harbour to pick up some pistachios but surely the best way to 'be cultural' is to enjoy some gorgeous pistachio ice cream in the sunshine. Somehow, ice cream on a hot day in Greece is even more delicious.
With a little insight into Greek island food and a fantastic introduction to traditional street food with our food tour, all that was missing was a slap-up meal in one of Athens' best restaurants. This came via the stunning Aleria Restaurant on Megalou Alexandrou. Not only is it a family business, but Aleria also has the enviable chic and sophistication of any London eatery but with a shockingly affordable menu.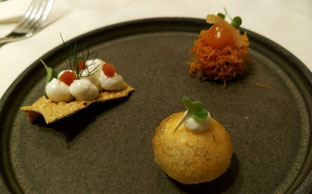 Our tasting menu consisted of the following;
Hortopita - Wild greens/feta/crispy filo
Pumpkin Mousse - Chestnuts/cured pork/black truffle
Ash Baked Potatoes - Wild mushrooms/black truffle/smoked cheese
Pork Cheeks - Cauliflower/Petimezi/tangerine
Apples and Crisps - Smith apples/walnuts/Kirsch ice cream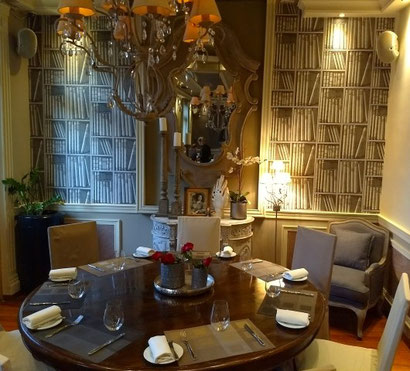 Obviously, the dishes speak for themselves at Aleria, but the setting certainly helps too. Our evening feels a bit like going to dinner at a wealthy friend's house. The dining room is furnished tastefully, and lighting is just right. Service is thankfully, on point.
For people like us, dining out somewhere fancy is not a weekly or even monthly occurrence. So, when we do make an effort to have a dining experience, you really do want to be made welcome. Without a doubt, we are made to feel very special indeed, and while attentive, the service never once dips into over into intrusive.
Of course, no wonderful meal is fully complete without sampling some fantastic local wines, and the list at Aleria is curated with minute detail. Wines from all the major vineyards are represented on the list and being a complete newbie to Greek wines, it was a gorgeous surprise to find so many that worked so well with our dishes. It's no small surprise that Aleria is regularly booked out for group events and reservations can be hard to secure. But trust us when we say, it's worth the effort and time to pay a visit; if not for the glorious food, then for the fantastic wine. In fairness, why not go simply for both like we did?!
---
---
With such a variety of food in Athens, it's fair to say that one could spend a week in this beautiful city and never eat at the same place twice. From street-side snacks on the roads up to the Acropolis to hole-in-the-wall, Souvlaki served in tin foil right up to splendidly presented fine dining in a gorgeous family-run businesses, it seems to us that Athens caters to all manner of eaters.
Truthfully, a foodie weekend in any city can be a fantastic break away from normality, but the stunning climate that Athens has and the affordability of Greece's capital makes it number one on our 'must return to' list. All that's required is booking tickets, and getting on a plane with an empty stomach…you won't regret it!
---
---
---
Did you like this article? Why not pin it? You can do that very easily...go on, do it!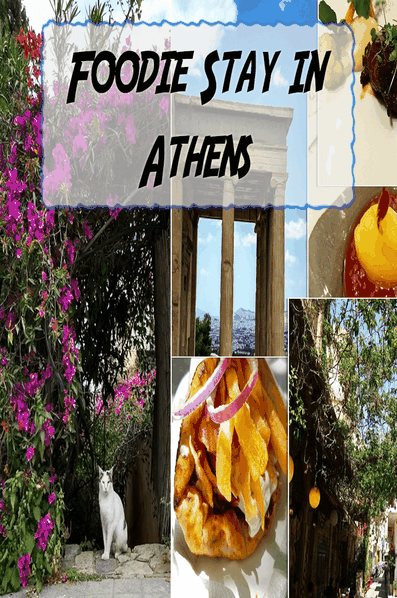 ---
Did you like this? Want to read more just like it? Well subscribe to our newsletter;
(Don't worry, we won't be spamming your email every day! Just high quality travel updates, tips and stories every month or so...go on, sign up)
---