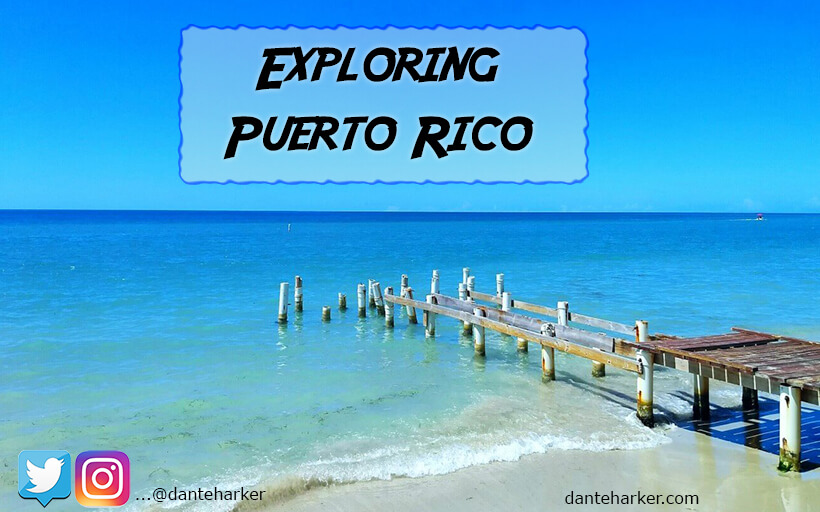 ---
Verdant green forest, a thriving Latin culture, historic forts, unique delicious food and turquoise blue waters fringing sandy beaches. They're all the hallmarks of a fabulous and varied vacation somewhere hot, beautiful and Caribbean. With year round appeal and a heap of things to do, it's little wonder that Puerto Rico is known as the island of enchantment.
Shockingly, Puerto Rico has endured more than its share of turmoil over the years with the most recent being the disastrous Hurricane Maria in October 2017. The island-wide devastation has been sprawled across the world media  and with it taking almost a year for the island to be fully back on the power grid, it's no surprise that visitor numbers have plummeted. But it's 2019 now, and Puerto Rico is well and truly open for business! What the country's economy needs now is tourist dollars and, having seen with our very own eyes just how quickly this resilient place has bounced back, there has truly never been a better time to make a visit.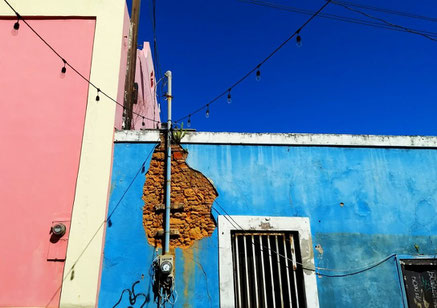 While its location in the Caribbean leaves it woefully unprotected from horrific weather, Puerto Rico is also blessed with a range of gifts. From its colonial past and trade route history to gleaming waters and rich natural wonders that lie in its forests, it's a destination that's been on our list for a long time, and with a tiny bit of planning and the use of a rental car, we were able to make our Boricua dream come true.
The very best weather on the island occurs between April and June which ordinarily would be crammed to the rafters with tourists and tour groups from the United States (Puerto Rico is a U.S state after all) and with none of the complications of nearby Cuba its little surprise that Americans have flocked to this pretty island for years. But the numbers are down, and businesses are struggling. This however, does NOT mean that the place is a ghost town or the scene of a recent natural disaster.
Blue tarpaulins are less and less frequent, and the rebuild/repair effort has been astonishing. The streets are clean, the roads are clear and the Puerto Rican people are, as before the Hurricane, as warm, friendly and delightful as ever. 
Of course, one could spend weeks exploring the island, but it was only a week that we had; not long enough, but that was our lot! In that time, we were able to soak up the charm of old town, enjoy some spectacular food, see the underwater marvels of the south coast and gaze in awe at stunning scenery on the west coast! Truly, we barely scratched the surface, but still enough to have an awesome vacation.
By hiring a car directly from the folks at Sixt from San Juan airport we were able to cover a lot more ground, which is highly recommended. While we're confident one could manage using public transport and coaches, its worth noting that due to infrastructure issues, the transport system is currently a tad unreliable and fragmented. NOT good when one only has 7 days!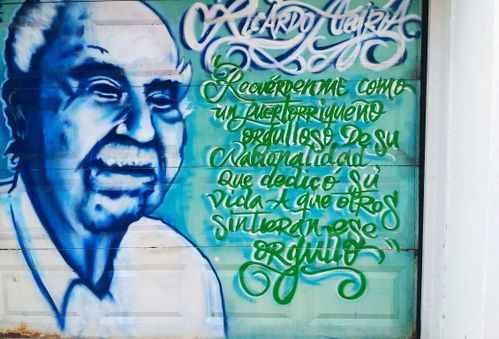 Fuel costs at time of writing were at $0.74 per litre (a heck of a lot more affordable than the UK) which makes hiring a car even more appealing. Added to that, driving off to  different parts of the island is half of the adventure in Puerto Rico.
On the south coast in the town of La Parguera we were able to engage in one of our favourite past times and get some neoprene on! Yes, the scuba diving in Puerto Rico is affordable, and yes, it's pretty darn good too. The wonderful set up at Paradise Scuba was smooth running and the boat had only a handful of divers which meant the reef was all ours! We were greeted with lovely underwater coral formations and great topography on the famous Parguera Wall (although truthfully, its more of a slope, lets not beat around the bush) and with no dive site particularly deep , nice long excursions underwater mean much better value for money. (I'll never forget our 22 minute dive in the Galapagos - MOST EXPENSIVE DIVE EVER). Whether former instructors like ourselves, or total newbies, the team at Paradise is a great bunch with fantastic quality gear, so worth checking out on your trip. (side note, they also arrange snorkelling, boat tours, and dive courses)
---
---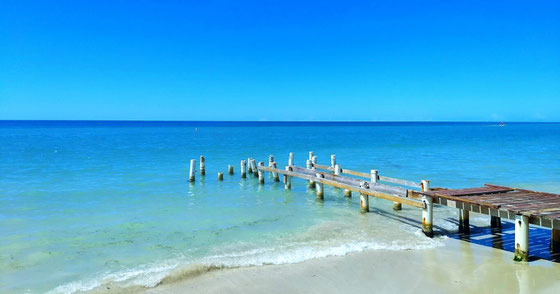 Just down the road from La Parguera are the world famous bio-luminescent bays (or bio-bays for short) where, at certain points in the month, dinoflagellate organisms essentially glow in the dark when agitated. Think glowing water when you swish it around in a bucket. A trip here certainly makes for some memorable night-time swimming. For an even more impressive bio-bay experience, you can head to Vieques island or Fajardo however, we didn't get to visit on this occasion so frankly, we are in NO position to comment!
For more insta-worthy moments, we headed over to the Rojo Cabo peninsula on the south-western coast. Essentially a rocky outcrop jutting into the sea and equipped with a small lighthouse, it's a stunning place for a wander and for sure, worth the short expedition. Around the corner from this, the Bahia Sucia is a secluded bay with no current and minimal rocks which naturally, makes it a very popular spot for local families on the weekends. The atmosphere here is charming and as its part of a mangrove reserve, there are no bars playing loud music, or noisy cars. Just soft white sand and stunning clear water. There also happens to be a small wooded area where one can discreetly change into a swimsuit or pair of budgie smugglers (well, you ARE on holiday after all).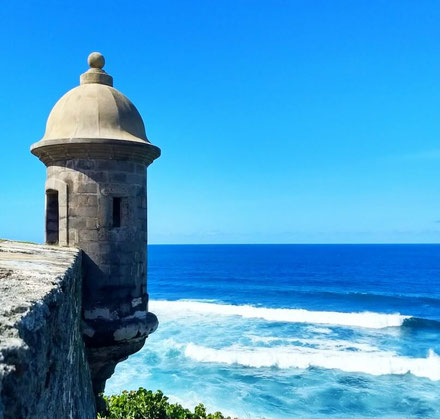 Puerto Rico is the island of enchantment and nowhere is that more obvious than in its natural wonders. The El Yunque national forest is the only bit of rain forest existing in the United States and thankfully, has been protected. While the endemic wildlife has been greatly depleted over the years, the rain forest here still has treasures to discover from colourful birds, to rare frogs and lizards. But its in the mangroves and shallow inlets on the coast where the island's most famous animal lingers.
The endangered Caribbean Manatee lives in these waters and despite humanity's best efforts (it seems), they are still seen off shore and in the shallows. Its estimated there are around 700 left in the wild, which is embarrassingly low however, things are looking up. 
The phenomenal work at the Puerto Rico Manatee Conservation centre in Bayamon is an example of the fantastic work that can be done with a little perseverance. Lay people like you and I can even take a guided tour of their facility where one learns all about the manatee themselves, their diet, what it takes to keep them safe and also, learn some great facts about these endearing characters. If you're lucky, they may even have one of the manatees in their specially designed rehabilitation pools for you to ooooh and aahhhh at! A worthy visit and definitely a tick on your Puerto Rico itinerary.
---
---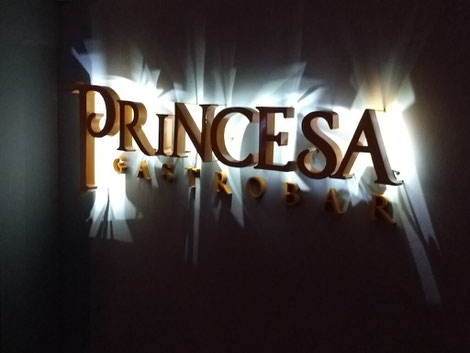 If animals and wildlife ain't your thing, then worry not (although, we've just lost a bit of respect for you). Puerto Rico also has a wealth of culinary treats to be had. Affordable restaurants and cafes dot the photogenic coast in  the Western town of Combate.
Yes, Puerto rico is famous for rum and music, but I feel a special mention should go out to the portion sizes on this island. Folks who eat at any establishment will not leave hungry if Combate is anything to go by. Annie's place at the very end of the promenade must get a shout out simply for the great combination of VERY boozy drinks, enormous plates of delicious food and a beach view to end all views. For sure, the diet went out the window in Puerto Rico.
This very neatly lets me segway into one of the highlights of our adventure on the island. The fascinating, entertaining and downright scrumptious walking tour we took with Spoon Food Tours in San Juan. Quite apart from being a 'food tour' the team at Spoon Food Tours (from here on referred to as SFT...we're lazy like that) deliver more of a cultural exchange/ history tour with eating thrown in. It's a very manageable walking route as San Juan itself isn't particularly hilly, but frankly, a little walk in between all the treats never hurt anyone.
---
---
---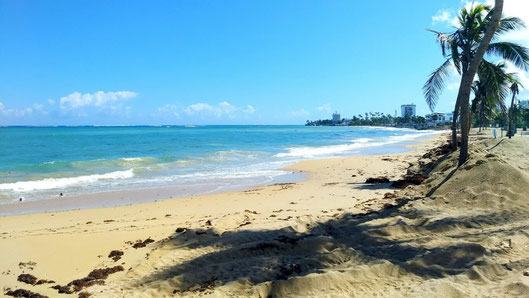 From our first ever taste of Mofongo at Hecho En Casa to a trip to the Caldera Cafe for a traditional rum and coconut drink called Coquito, which is essentially a Puerto Rican eggnog, the SFT experience is certainly one for the foodies. By focusing on independent Puerto Rican businesses and small home-grown setups, you also happen to be supporting local families which frankly, is reason enough to sign up for the tour.
After our scrumptious 'classic Puerto rican' meal of Arroz Con Gandules at Deaverdura, which consisted of slow cooked pork and rice, one would think there would be no more room. But not so for this greedy tourist. We also tried one of the many flavoured paletas at the aptly named Senor Paleta. For those not in the know, a paleta is essentially a popsicle or ice lolly, sometimes made with dairy, sometimes with fruit, sometimes both but always delicious and refreshing; Ideal after a long day under the Boriqua sun.
While on the subject of sunshine, no food tour would be complete without a tipple or two right? Thankfully, SFT has that all in hand with our little sojourn to Chocobar Cortez for a creamy rum based cocktail and then onto Princesa Gastrobar for another rum drink but in a long glass with a lot of ice. Did I mention that generosity is just part of the Puerto Rican way? Pleased to report that the same goes for the booze.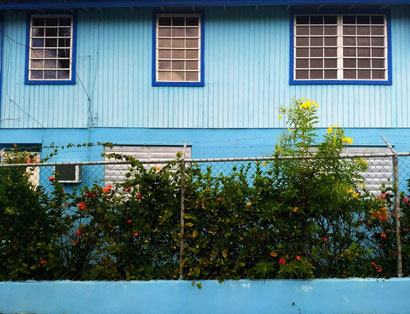 That's what is so wonderful about what Spoon Food Tours do; they've managed to capture a snapshot of Puerto Rican culture in a matter of hours which means that even ignorant people like us get to feel like we've spent time in a Puerto Rican house or hung out with a local friend of ours; it was a real joy!
Of course, SFT was just a culinary highlight in San Juan but for shoppers and souvenir hunters, the city itself does not disappoint. From the tackiest of tacky right up to gorgeous original pieces of art made by locals, its incredibly tempting to splash the cash in Puerto Rico.
That's saying nothing of the various adventure activities of offer, from quad biking near the El Yunque to luxury spa days at one of the many swish hotels along the coast in San Juan, there is actually something for everyone in Puerto Rico.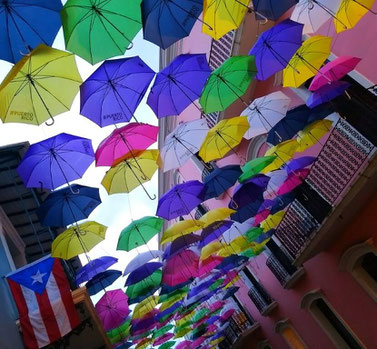 So shake off those images of post-hurricane Maria and embrace a destination that's full of character, warmth and culture. We've said it before and we'll say it again, the island of enchantment is open for business, and there has definitely never been a better time to come!
---
---
---
---
Did you like this article? Why not pin it? You can do that very easily...go on, do it!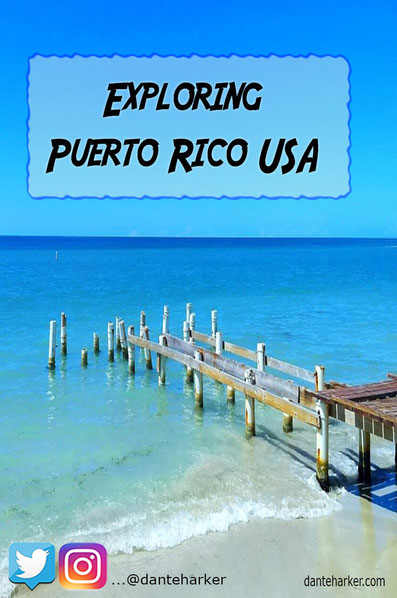 ---
Did you like this? Want to read more just like it? Well subscribe to our newsletter;
(Don't worry, we won't be spamming your email every day! Just high quality travel updates, tips and stories every month or so...go on, sign up)
---