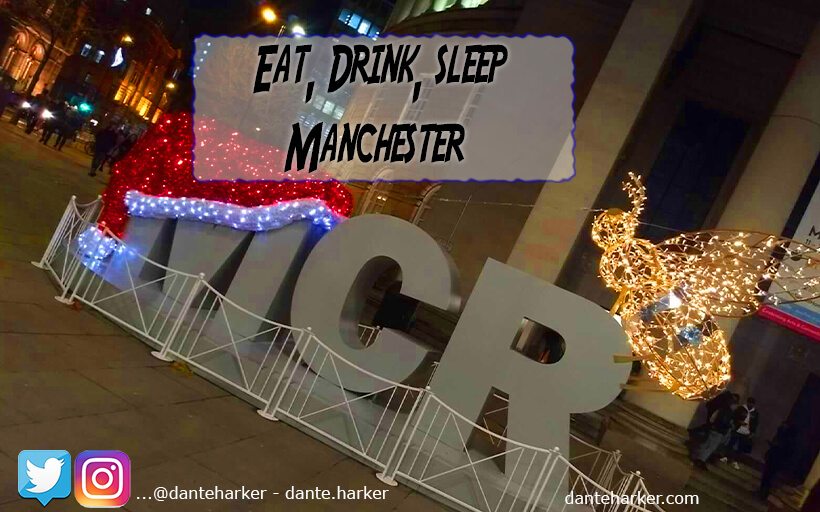 ---
While we absolutely love getting on planes and visiting new countries, it simply isn't always possible to jet off to some far-flung destination. 
Looking for serviced apartments in Manchester? Check this out.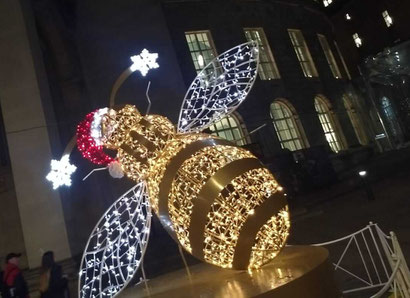 Even a mini break to somewhere close-by and European can be impractical not only money-wise, but time-wise too! I mean, there's only so many holiday request forms one can submit without raising eyebrows with head office!
Hence our exciting new mission; exploring the cities of our very own country for a day or two with a focus on where to eat, where to drink and where to sleep. There is no shortage of fantastic cities to explore here in the UK and by limiting our timescale to just a weekend, its a fun way to spend a few days that definitely won't break the bank. 
---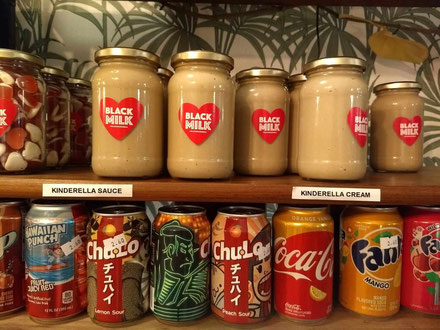 The first city on our agenda is the tourism powerhouse that is Manchester! The capital of the north is absolutely BRIMMING with fantastic independent businesses to splash some cash in and actually, the most difficult part of a weekend in Manchester is deciding where to get some great food and drink in... there are just so many options!
For ease, we decided to go down the route of 'pudding for dinner' which frankly, is right up our street! Black Milk Northern Quarter on Oldham Street is one of those places that serves up a scrumptious menu of desserts, freak shakes, waffles and cereal sundaes that are not only a sweet-tooth's dream, but they also happen to be VERY Instagram friendly. I mean, a pile of waffles dripping in chocolate sauce, Oreos and toasted marshmallows is the stuff of dreams and if like us, you follow the life motto "go hard or go home" then Black Milk is the place to be.
---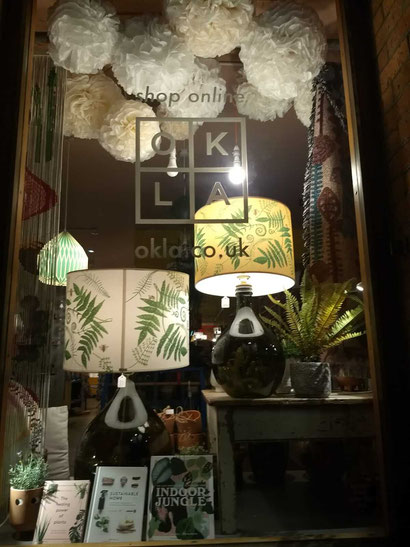 Quick side note, if you happen to be a fan of Kinder Bueno (you know, those crispy wafers filled with creamy hazelnut creme) then Black Milk has a treat for you!
They sell jars of homemade creamy stuff they've branded as 'Kinderella'. If you are ADDICTED to sugar like us, a jar of this stuff in the cupboard is lethal.
With our sugar levels reaching critical, the best way to pass a little time is to do a little shopping in Manchester's ever-so-cool Northern Quarter and a favourite of ours is Oklahoma on High Street. It's an Aladdin's cave of quirky gifts, cool home wares and fabulous trinkets. It's the best place in the Northern Quarter to splash some cash for sure.
---
---
When it comes to drinking, Manchester might well be the best equipped boozing city in the UK (outside of London perhaps). From trendy bars on Deansgate, popular with WAGS and Corrie stars, to no frills historic pubs off Portland street, the boozer in all of us is well taken care of.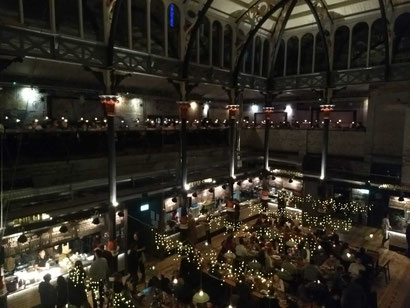 Now, given that we had our sugar high and shopping high in the Northern Quarter, it makes sense to choose a funky place in that part of the city.
The fabulous and atmospheric Mackie Mayor on Swan Street is an excellent example of a historic building brought back to life to cater for the growing needs of a gentrified Manchester.
Housed in a Grade 2 listed market building dating from 1858, its walls are lined with fantastic independent eateries and hole-in-the wall restaurants. Huge communal tables give it a grand dining hall vibe that you can't replicate everywhere. The delightful Atkinsons cafe/bar/coffee shop is a well-known Northern brand in one corner of Mackie Mayor and while they're famous for their expertly made coffee, they also have a nicely curated cocktail list that covers all your bases for classy drinks.
---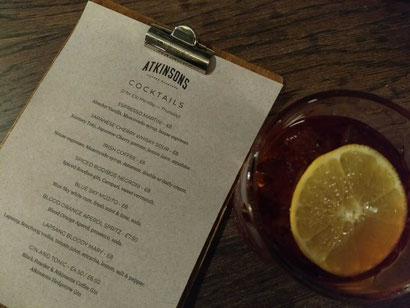 From Bloody Marys made with Lapsang Souchong vodka and a hefty glug of sriracha to Negronis made with a generous splash of spiced Rooibos Gin, you could do worse than getting a little tipsy at this place.
Of course, a segment named 'Eat, Drink, Sleep' has to feature a place to rest your head and, depending on how MANY cocktails you've indulged in, you might need a very cosy bed indeed to sleep the night away. The joy of Manchester is the sheer number of accommodation options not only in style but also in budget. Giant corporate hotel chains sit alongside bijou independent guesthouses and its more than easy to find a perfect night's sleep. Our pick for Manchester is the Kings Street Townhouse because its stunning and the team are so attentive, and we stayed here when we had a mini break in Manchester a few years ago (yes we like it so much we came back :). 
It's not difficult to spend time being a tourist in the UK and by focusing on one city, with just a day or two put aside, it's incredible just how much choice we have on our tiny island! 
Next job? Choose another great UK city and head there to eat, drink and sleep!
The spending money was gifted by Hotels.com, but all views are my own.
---
---
---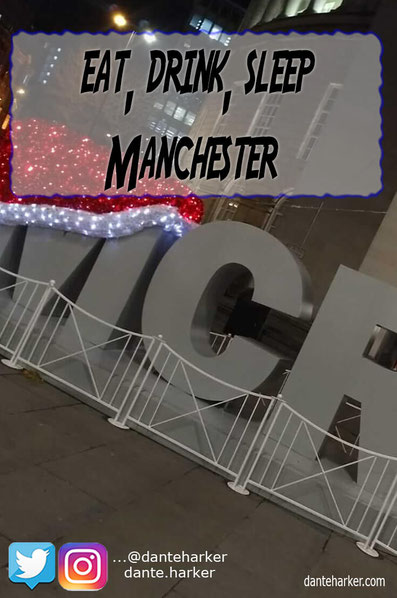 Like this post? Why not pin it?