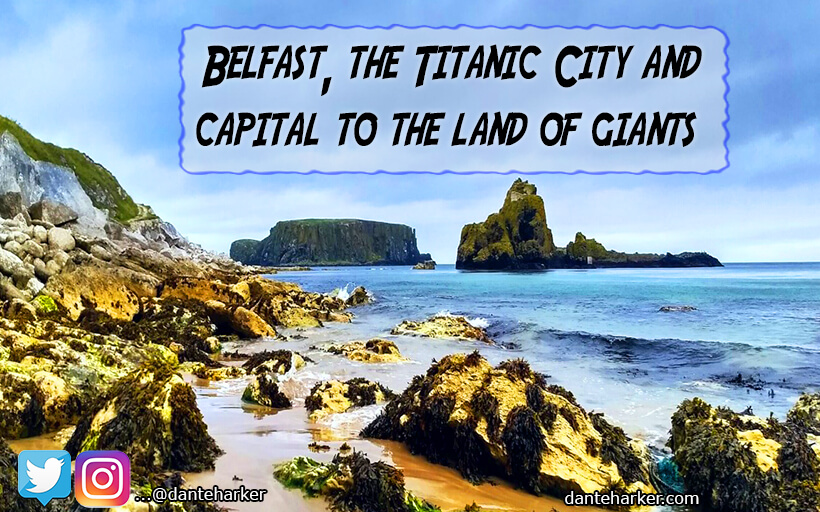 ---
Northern Ireland is in the midst of a tourism boom! A huge push from the government to show off this part of the world has led to increased visitors, more cruise ships, better infrastructure and its come at no better time. Northern Ireland is a place brimming with natural beauty as well as a fascinating and at times shocking history.
With so much to see and experience it's no small wonder that visitor numbers have increased year on year and according to irishnews.com, during the peak season, tourism injects 2.7 million British pounds into the economy every day!
Enough of the numbers and statistics though; it's the copious photo opportunities and warm welcome that we travelled to NI for and boy, we were not disappointed.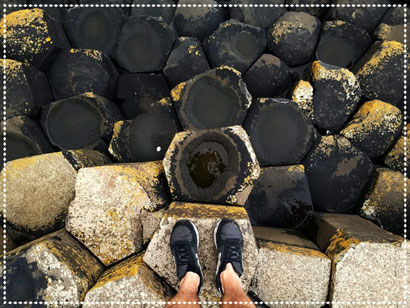 Ridiculously cheap flights from Manchester and the UK in general, make a long weekend in and around Belfast super appealing and, to those who love a city break mixed with a touch of scenery spotting, then this is the destination for you. 
A mere 40-minute flight from Manchester lands you in the NI capital, Belfast which, with a tumultuous past and an (as yet) uneasy political situation currently being resolved, one might not immediately see Belfast as a top city break.
Sure, over the border in Ireland there's iconic Dublin with its nightlife, music scene and Guinness on tap, but Belfast has the kind of multi-layered tourism appeal that makes for a wicked few days.
To name but a few, NI has a rugged and beautiful coastline that offers a photographers dream not to mention the crown jewel of this area, the Giant's Causeway.  It is also home to a growing independent food scene as well as the multi-award winning Titanic Belfast, but more on that later.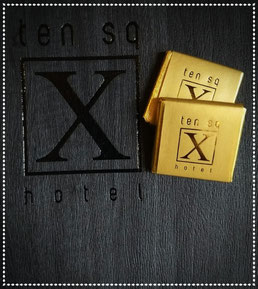 To cater for all these new visitors, there's a whole heap of shiny new places to stay as well as plenty of the city's old favourites.
Recently dubbed Belfast's coolest hotel by the Sunday Times, the Ten Square Hotel Belfast has an awful lot going for it and, without sounding too much like a giant puff piece, it's really hard to fault the place.
Elegant boutique rooms in a stylish but friendly hotel, housed in a gorgeous city centre building is how we'd describe it.
It's somewhat famous for the Jospers Grill situated on the ground floor of the premises but not being steak-lovers, it was the hotel itself we came for.
---
---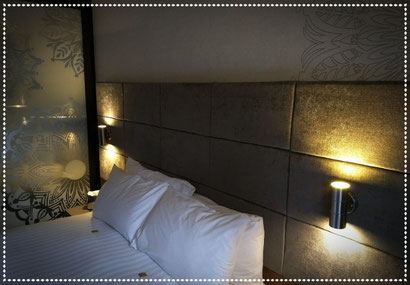 Having stayed in countless rooms over the years (yes, it sounds smug, but believe us, some of them have been harrowing ordeals) it's always a lovely experience to arrive somewhere, get great service and enjoy a lovely night's sleep; it just so helps when the surroundings are plush and comfy.
Any city hotel worth its salt has a breakfast buffet for its guests and, speaking as people who have recently been on quite rigorous exercise/diet regimes, the offering each morning at the Ten Square set us up for our day of activities BIG TIME! Listen, we were on holiday ok?
Yes, I had a three-course breakfast, and yes every bit of it was delicious! Stop judging me!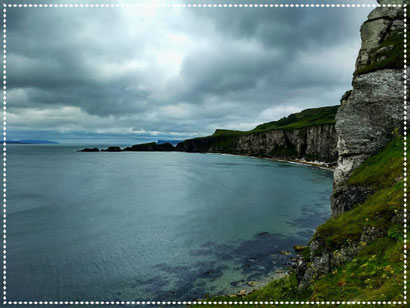 With just three nights for our city break, there wasn't a lot of time to dither and Belfast and the surrounding area has plenty to occupy. Naturally, there are the various museums and art galleries that are staple city-break territory, but the iconic scenery and untouched side of NI is what interested us the most.
Public transport is relatively affordable and easy to navigate but with so many destinations on our list, hiring a car from the folks at Enterprise made a whole lot more sense. (as an aside, obviously, the currency in NI is British Pound rather than Euro and let me tell you, this makes fuel prices a heck of a lot more affordable than in nearby Ireland)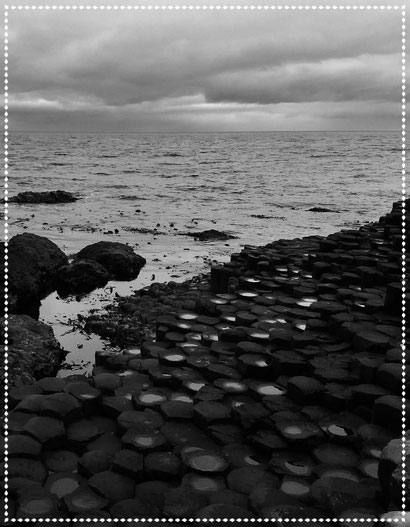 With 334 miles of Coastline in NI, it's a crying shame not to take the coastal route in a car and the views are stunning! Every now and then, we were practically forced to pull over and get our cameras out!
I appreciate not everyone is a fan of scenery, but if the sight of craggy rocks dotted along the shore getting crashed by dramatic waves doesn't inspire you, then I'm  sorry, but we can't be friends.
The aforementioned Giants causeway is what brings the tour buses to this part of the world and in summer, there are a whole lot of them. The super modern and well-equipped visitors centre welcomed over a million people in 2017 with that expected to double in the next few years.
But rest assured, with a little planning and patience, a trip to this beguiling place doesn't have to be part of a giant chain of people all straining to take a selfie with the Causeway. Whole sections of the surrounding coast are dotted with little caves, public footpaths and dramatic rock face that beg to be explored. It's a stunning part of planet earth and well worth enduring the crowds.
---
---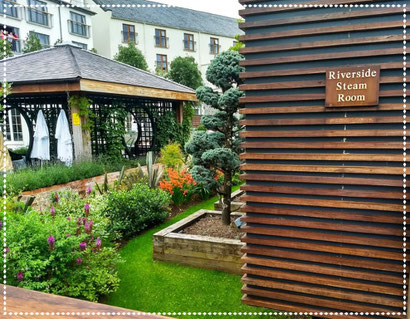 Despite being avid fans of mother nature, NI also caters for those in need of a little pampering. After all those long walks and exploration, it's only fair there is somewhere to put one's feet up and take a nice deep breath. Thankfully, the Galgorm Resort and Spa has just to thing to melt away achy bodies or thoughts of work and everyday life! 
Located just 30 minutes from Belfast and set within 163 acres of lush parkland it's a real gem of a place. It has rooms to stay in as well as various bars and restaurants. But as we'd already based ourselves at Ten Square in the city, we just took an afternoon to enjoy the facilities and use of Ireland's very first thermal village and spa.
Treatments galore and wandering from steam to sauna, to Jacuzzi, to pool, it would be very easy to lose a few hours just doing, well, basically nothing. Allowing oneself to switch off a little, slip into a robe and just read a book on the banks of the river is an utter delight and the Galgorm has nailed it.
One has the feeling of being in a very exclusive members club when on the premises, but trust us when we say, you do not need to be a millionaire to experience the lifestyle of 'the other half'.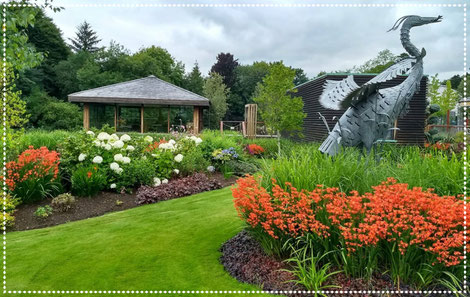 Elements, the on-site café, is also the perfect way to unwind a little and indulge in a spot of gluttony. For our visit, some savoury crepes followed by lighter than light eton mess went perfectly with a rich pot of spicy chai tea. For quite a few of our fellow 'relaxees', an afternoon tea accompanied with glass upon glass of prosecco was just what the doctor ordered; I'll follow suit next time I visit.
Northern Ireland also has a new found fame thanks to fan favourite TV show 'Game Of Thrones'. For anyone in the know, it's an incredibly dramatic show with equally impressive set pieces and cinematography. Luckily for this part of the world, great scenery and untouched landscapes come thick and fast and one can easily join one of the many G.O.T tours operating out of Belfast. 
However, to skip the queue (or, if like us you're only a mild fan of the show) then it's incredibly easy to drive around location spotting in a totally independent way. The atmospheric Carrick-A-Rede rope bridge near the Causeway provided a pivotal moment in season 3 and one of many alluring caves along the northern coast was the setting for Melissandre giving birth to a shadow demon (yes, that's a thing it seems). The most famous of the many locations are the dark hedges which to the nerds among us, was used as the location for the king's road in the TV show.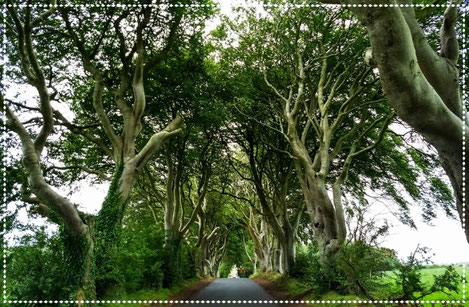 Truthfully, you need know nothing about fantasy fiction to enjoy these places. There is a reason the dark hedges are on many people's wish list for NI; it's because an entire row of ancient beech trees with their fantastic form and shape make for a lovely stroll and even better image.
Just be sure to avoid peak mid-day times when tour buses show up in their droves. We visited in the morning and had only a few people in our company and these gorgeous natural wonders.
A weekend in Belfast isn't all trees, coastline and chilling, however, and the newest addition to the tourist scene is the immensely humbling and engrossing Titanic Belfast.
Billing itself as the authentic Titanic experience, visitors get to explore the shipyard, walk the decks, travel to the depths of the ocean and uncover the true legend of Titanic in the city where it all began.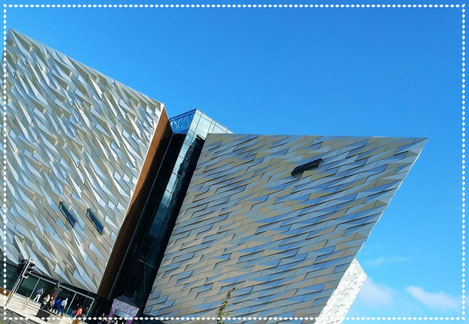 Idiots like myself falsely believed that Titanic had been built in Liverpool (yes, I know, I'm incredibly stupid) so uncovering the truth of this monumental ship was a fantastic one for us.
The museum itself is more of an immersive experience than a simple 'walk-through' and not once does the place feel exploitative or vulgar. It's an absorbing place that took us through from the initial sketches of the ship all the way through the build, launch, sinking, rescue and present day, where research vessels are still exploring the wreck and uncovering new stories from its past. 
For people who are interested in the Titanic, then this place is a must visit. For those that know nothing about the ship and have only had their account from James Cameron, then Titanic Belfast is a beautiful and fitting tribute to a shocking tragedy and a worthwhile excursion in Belfast city centre.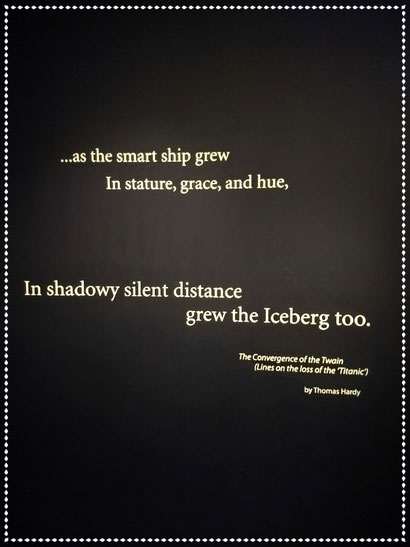 So, while Belfast might not have the drinking culture of Ireland's Dublin, it should be clear to all now that there is so much more to enjoy in the daytime.
With all the photo opportunities, gorgeous hotels and fascinating looks into history, it's a city easily worth a long weekend, and we haven't even talked about the state of the art shopping to be had at the swish Victoria square, not to mention the various museums dotting the city where culture buffs can exhaust themselves on the story of this wonderful place.
With so many scrumptious meals had at Ten Square, Galgorm and Titanic Belfast it seems wrong of us not to mention a little trip to Belfast's very own authentic Italian which came by way of the Little Wings Pizzeria; it's a fabulous way to spend our last night in Northern Ireland's capital. 
While waiting for our perfect, crisp pizza to arrive, we trolled Instagram and hotels.com for inspiration for our next adventure, which, coincidentally, is exactly how we first decided to visit Belfast 6 months previously and truthfully, we don't regret one bit of it!
---
---
---
Did you like this article? Why not pin it? You can do that very easily...go on, do it!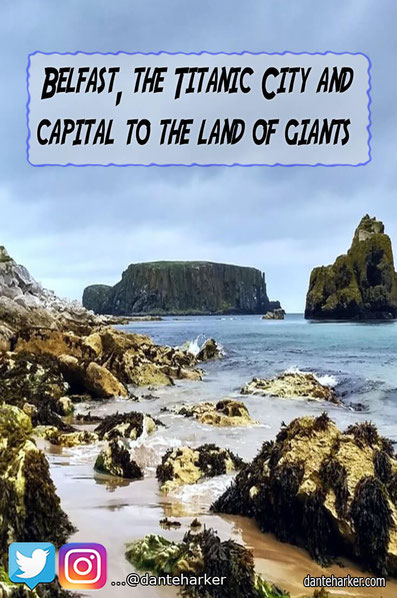 ---
Did you like this? Want to read more just like it? Well subscribe to our newsletter;
(Don't worry, we won't be spamming your email every day! Just high quality travel updates, tips and stories every month or so...go on, sign up)
---