---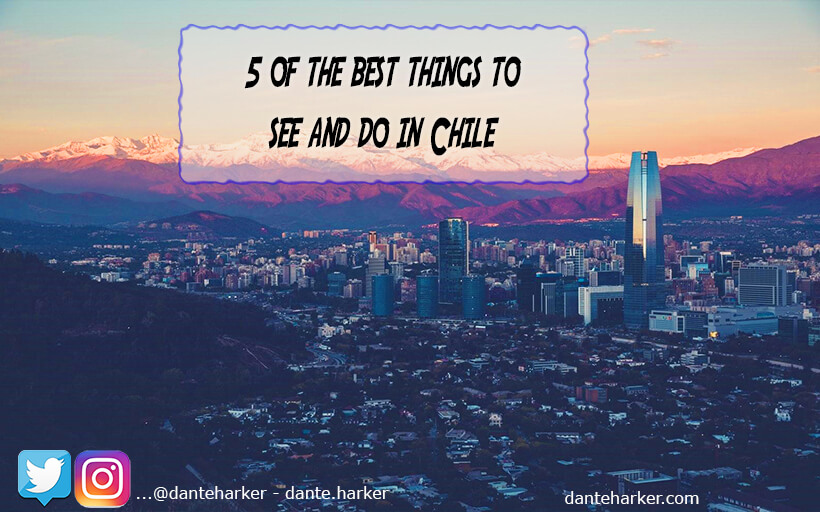 ---
A country of such incredibly diverse landscapes, world wonders, bustling cities and super friendly people, is easily deserving of months of endless travel and exploration. But, for those short on time, don't worry! We've narrowed down our top Chilean experiences to just five to help you plan your next adventure…
Watch the sunset over the Valle de la Luna
Just a short drive or bike ride from backpacker hot-spot, San Pedro de Atacama, is the moon-like plain of Valle de la Luna.
The orange, red and pink rock formations paired with the golden dunes, make this a truly magical place, especially at golden hour and sunset.
Take a blanket (and maybe a picnic) and head there for mid-afternoon so you have plenty of time to wander around, exploring the craziness of the landscape before it's time to sit back and watch the sun cast its final shadows of the day. One for your Insta shots for sure.
---
Discover the street art of Valparaiso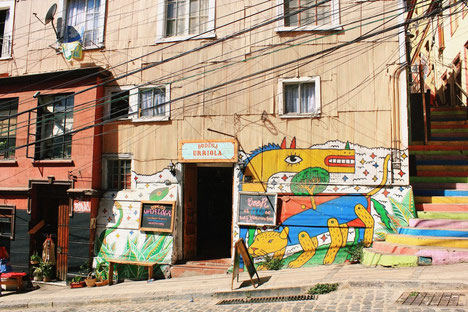 A UNESCO World Heritage Site, Valparaiso has long been loved for it's pretty, pastel-coloured houses that litter the rolling hilltops, accessible by quaint old funiculars.
But today, many backpackers are adding Valparaiso to their Chilean itinerary for another reason – the street art. It's everywhere and it's incredible – think giant fine art wall murals, rather than standard graffiti you'll probably used to seeing in your hometown. To learn all about the history of the city and how it became to be known as the culture capital of Chile, consider a free (well, tip-based) walking tour.
---
---
Witness the solar eclipse in La Serena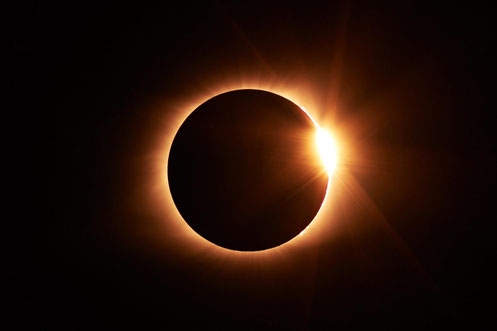 On 2 July 2019, the moon is going to pass between the earth and the sun, turning day into night across a 150km expanse of northern Chile.
This once-in-a-lifetime phenomenon is expected to attract thousands of visitors from around the globe, so to ensure your trip goes smoothly, I recommend booking a place on a guided tour such as Wendy Wu Tours.
On their eight-day guided expedition, you'll get to take in Santiago and Valparaiso before being escorted to a private viewing area at an unbeatable vantage point in the Elqui Valley just in time to watch the mesmerising eclipse, glass of Chilean wine in hand.
---
Chill out on Easter Island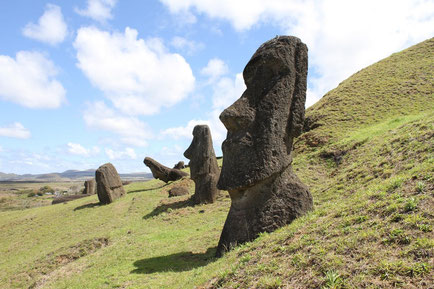 A direct flight from the Chilean capital, Santiago, will land you in one of the most unique places on the planet – Rapa Nui (or Easter Island as it's most commonly known).
In the middle of the Pacific Ocean, this volcanic island is home to almost 900 moai – monumental face statues thought to have been created during the 13th-16th centuries by the islanders.
The landscape is rugged, the locals are welcoming, and the peace and tranquillity are like nowhere else. Don't worry if you're on a budget, there is a campsite with tents provided where you can wake up to sea views every day.
Visit a winery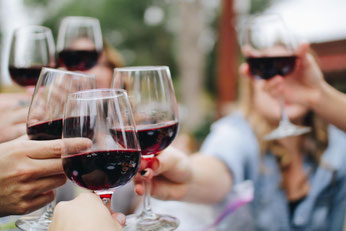 No trip to this part of the world is complete without a visit to at least one vineyard! Wine lovers should consider basing themselves in Santiago as from here you have easy access to three of the best wine regions in the country: Maipo Valley, Aconcagua Valley and Casablanca Valley.
Most people join an organised wine-tasting tour, but it is also possible to visit the wineries yourself, especially if you have a car. My favourite way to do it though is as part of a bike and wine tour, where you cycle from one winery to the next – don't worry, there's no cycling on main roads!
Expect to learn all about how the famous Chilean reds are made, meet the people responsible for overseeing the wine-making process and, of course, sample many delicious tipples.
Why not extend your trip and take in some more of South America?
Check out this blog post for five of our top South America experiences.
---
---
---
Did you like this article? Why not pin it? You can do that very easily...go on, do it!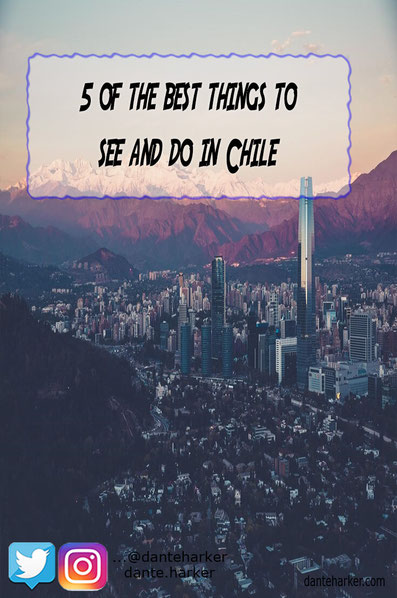 ---
Did you like this? Want to read more just like it? Well subscribe to our newsletter;
(Don't worry, we won't be spamming your email every day! Just high quality travel updates, tips and stories every month or so...go on, sign up)
---