---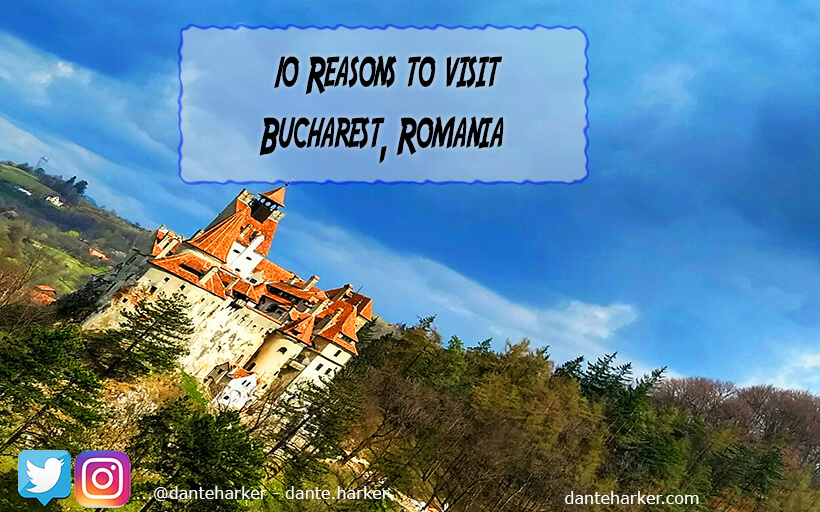 The cities of Paris, Rome and Barcelona are frequented by millions of tourists each year and with good reason! Fantastic sights to see and fabulous culture to soak up keep the visitor numbers consistently high; but this comes at a cost.
Hoardes of tour groups descend on the major attractions and, if youre unlucky, one can end up feeling like a tiny speck in a mass of selfie-clicking foreigners. Bucharest, does NOT feel this way and, after only a few days, it is easy to see the appeal of this place.
With an established infrastructure for visitors and many locals speaking English, Bucharest (and Romania in general) is an easy destination to explore  and depending on the time of the year, one can enjoy all manner of delightful past-times from eating well, to ancient fortresses and everything in between.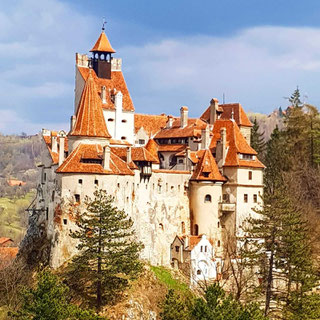 The city itself is well over 500 years old so is steeped in history, even if many of its treasures arent as widely known as its more 'elegant' neighbours to the West.
With just a few days, its possible to see a little bit of everything to suit many tastes and frankly, with stupidly affordable flights from the UK it makes us wonder why more haven't ventured to this buzzing city in southern Romania.

We would go on and on about it, but apparently, people these days like a good list; a list is far more palatable afterall, so we put together a list of ten things to do in Bucharest (ok, so one or two are actually a drive outside the city limits, but still, its in the general area ok? dont give us attitude!) So here goes; ten reasons to visit 'The Little paris' in no particular order!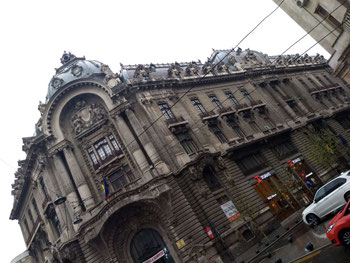 1. Bucharest Old Town
The city has something of a reputation for stag do's and raucous parties, but dont let that put you off! In the daytime, the vibe is delightfully chilled and the stags are all sleeping off their hangovers.
A wander through old town is a must-do in this city, due to its historic past and (in parts) beautiful architecture. One doesn't NEED to be a lover of old buildings to fully appreciate Bucharest's visuals, but it certainly helps.
Its a fascinating mix of neo-classical oldy-worldy charm, as well as the odd communist era block of concrete with a sprinkling of dilapidated crumbling grandeur; old town certainly deserves a good walk around.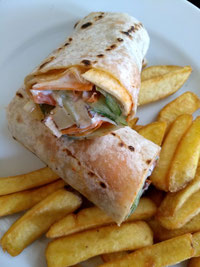 2. Piata Obor Market
While market life has dwindled in recent years, there is still a thriving one at the Piata Obor. Not only is it the largest in Romania, but its also one of the oldest! So old in fact, that the market once witnessed public executions as, the gallows were very conveniently located next door; what more could one want?
All manner of fabulous market wares are available at this place, from handicrafts and wicker baskets to seasonal produce like wild berries and rare mushrooms. It really is a worthy diversion in Bucharest, especially, if like us, you LOVE a local cheese! (its located at Strada Ziduri Mosi 4, Bucharest).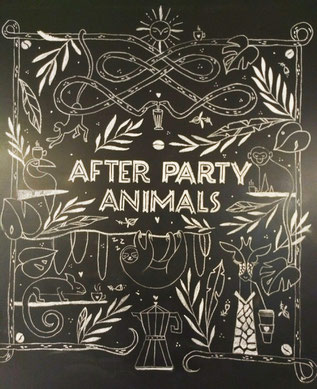 3. Lente Dionisie Lupu
If you havn't had your fill of lovely treats at the markets, or simply need a place to chill out with a great coffee then you could do a lot worse than paying a visit to this fabulous indepedent place on Strada Dionisie Lupu 78.
With clean cut elegant interiors and an incredibly cool vibe, its a great little place. It comes alive at night as a trendy bar / events space but when we visited, its eclectic style and varied menu was just the remedy for an entire morning of walking around looking at things and taking pictures (I know, its a hard life).

People visit for their juicy burgers and big portions, but its worth noting that there is also a nice bit of asian flair on the menu too. Obviously, we can never leave a place like this without trying one of the desserts and the traditional Placinta De Casa were our choices. They are essentially classic Romanian pies, made with various fillings ranging from spiced apples to sweet cheese with raisins. VERY good indeed!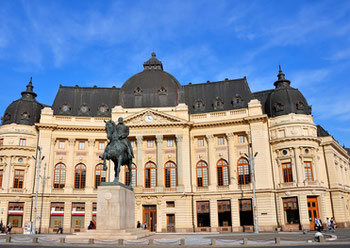 4. Revolution Square
It wouldn't be a city break without a central square to look around now would it? Formerly known as Palace square, it was renamed revolution square after the Romanian revolution of December 1989 when Communism as we know it, was forced out of Romania.
Fascinating to think that revolutions like these have happened so recently in Europe! Apart from being the focal point of several of Bucharest's most beautiful buildings, this square also happens to be the home of the museum of art of Romania and the university of Bucharest library, as well as the Athenaeum.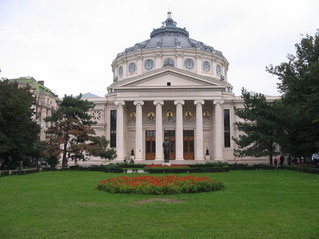 5. Romanian Athenaeum
Which brings us VERY nicely to the next worth a look destination in this under-rated capital city. Not only is this building something of a landmark of the city, it also happens to be the city's main concert hall and base of the George Enescu Philharmonic Orchestra.
Its a delightful sight to behold and, if you plan well, tickets to a concert performance here aren't going to set you back a whole lot. Absolutely worth taking a look!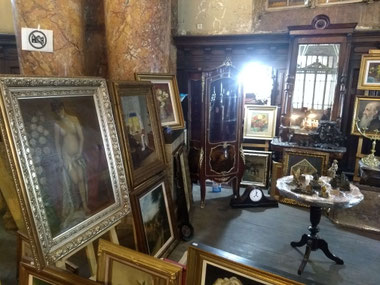 6. Expo Bazar Art
In the former headquarters of the National Library of Bucharest, you'll find a gorgeous vintage, antiques and hand-made market.
A website we tracked this place down on described it as 'old stuff, in a old building' but this really doesnt do it justice.
It is beautifully atmospheric in there and, all manner of old trinkets can be perused as well as various craftspeople selling their one- of- a- kind wares.
Best element of a visit here though, is the room where various  Romanian artists display and sell their work. This is no high-fashion austere gallery setup. The setting is slightly gothic and the work displayed in a very ramshackle fashion, but thats where the appeal lies!

This market was definitely worth the effort and there were many beautiful and affordable pieces of art on display. We are not the souvenir type, but after being drawn to a stunning little oil painting, we quickly found that it was not only lovely to look at, but also very very affordable!
What Art gallery in Paris could you wander in and get an original pice of art for under £20 ?!?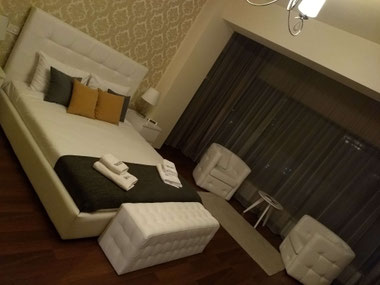 7. Penthouse Orhideea
We've told you about some of the ways to spend your time in the Romanian capital, but not a single mention of where to stay!
Well, after a few days spent in tiny Airbnbs beforehand, the Penthouse Orhideea was the luxurious retreat we deserved!
Housed on the very top floor of one of Bucharest's taller residential buildings, the Penthouses at this place are really pretty stunning! Quite apart from being absolutely enormous, they are also amazingly affordable considering how swish they are!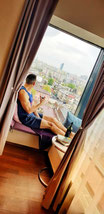 Fully equipped kitchens make cooking at home a delight and with an outdoor terrace and views of the whole city, its actually kind of silly NOT to splurge a little for this place.
After a day of walking about captal cities (thats what we do, we walk EVERYWHERE since one of us has an in-built loathing of taxi drivers), we arrived back at the Penthouse Orhideea to crack open a bottle of red, then watched the sun go down from a window seat. Easily one of the best memories from our Romania trip!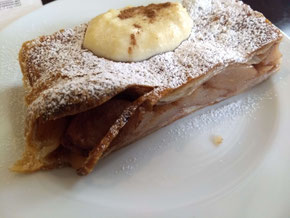 8. Brasov
OK, so this isn't technically in Bucharest, but leave us alone alright? its fairly easy to drive to from Bucharest and quite honestly, our little drive out of the city itself was one of our highlights, so this charming little place had to feature somewhere!
Brasov is actually a city in the Transylvania region of Romania, ringed by the stunning Carpathian mountains. Its a gorgeously atmospheric town complete with medieval saxon walls, cobbled streets and an imposing gothic-style black church that resides close to the main square.
The town itself is very much on the tour bus route, but not in an overbearing way. The pretty central square is ringed by quaint cafes and on a hot day, gets filled with outside seating where a refreshing cold drink or creamy gelato can be enjoyed.

Something we love most about Europe is it's thrving outdoor cafe culture and Brasov is a little place with a lot of appeal in this regard. Less than 3 hours from Bucharest by car or the very affordable train, its definitely worth the journey.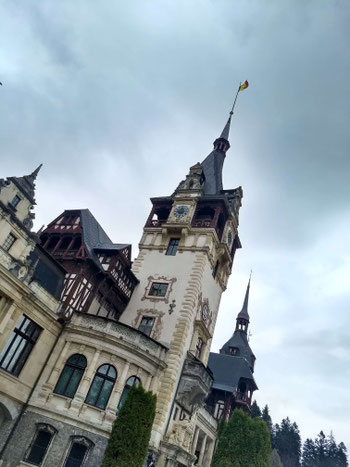 9. Peles Castle
Another stunning diversion from Bucharest itself is the atmospheric and photogenic Peles Castle.
Rightfully one of the countries most famous and therefore most visited castles, its a building lifted straight out your fairytale castle idea.
Surrounded on all sides by the Carpathian mountains, the setting is somewhat sublime and having been built  between 1873 and 1914, its neo-classical appeal is clear to see for all.
The grounds are pretty, the building itself a joy to look at! Now, considering the cost of the build would be around $120 million in today's money, its absolutely worth a look!
Entrance cost is very affordable and guided tours take place in English throughout the day.
Of course, the odd basic tourist is going to obscure the stunning view with an unnecessary selfie "I WAS HERE! LOOK AS I HIDE THIS MONUMENT WITH A PICTURE OF MY FACE", but sans humans, the castle itself is marvellous to look at and, if like us, you planned ahead and brought a packed lunch, then a picnic in the grounds is a charming way to spend an afternoon in the Carpathian mountains.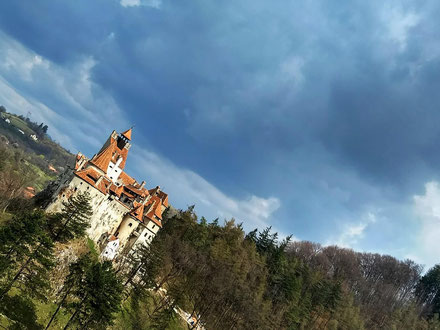 10. Bran Castle
Alright, we realise that Bran is several hours from Bucharest, but its just such an iconic building with a fascinating semi-fictitous history, it would be criminal to miss it on a trip to Bucharest.
Famously known of course as Dracula's Castle, Bran is one of those buildings thats been on our travel list for a long time and we're not alone.
In 2017, 840,000 tourists visited the castle because of its landmark status and somewhat questionable history.
Once thought to have been the home of Vlad the impaler (yes, he impaled his victims) it is also the spiritual home of Bram Stoker's titular Dracula castle, hence the informal name of Castle Drac. Now, with some research, one soon finds out that Bram Stoker is unlikely to have ever been aware of such a castle and from what we know, blood-sucking sun-dodgers are simply the work of fiction writers.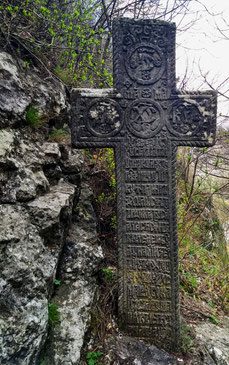 However, there's no denying the gothic appeal of this place and if carefully timed, a visit to the castle can be a delightful experience (just avoid the coach tour times).
Far MORE appealing is the surrounding stunning scenery and a brief hike to the top of a nearby hill where views of the castle and valley are spread out before you not to mention a few atmospheric stone landmarks and crumbling old ruins.
Bran castle might have fairly strenuous links with the great Bram Stoker's work, but viewed in the right light on a cloudy day and with a certain energy in the air, there is absolutely a case for visiting this national landmark and if you have a vivid imagination (as we do), its quite easy to get the chills here in this iconic Romanian castle.
Thats it! Castles, markets, old towns, scrumptious food, classical architecture and stunning penthouses to escape from it all.
Honestly, wth such a varied selection of things to do, such amazingly affordable prices both in -country and in the getting there, it begs the question, why on EARTH did it take us this long to tick Romania off our list?! We didn't even see much of the countryside!!! Well, that will be for next time I suppose. Best get planning again...
---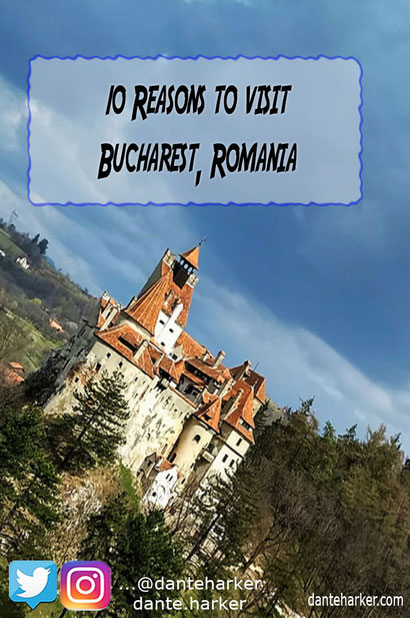 If you like this post, why not Pin it and Share it with Others. 
---