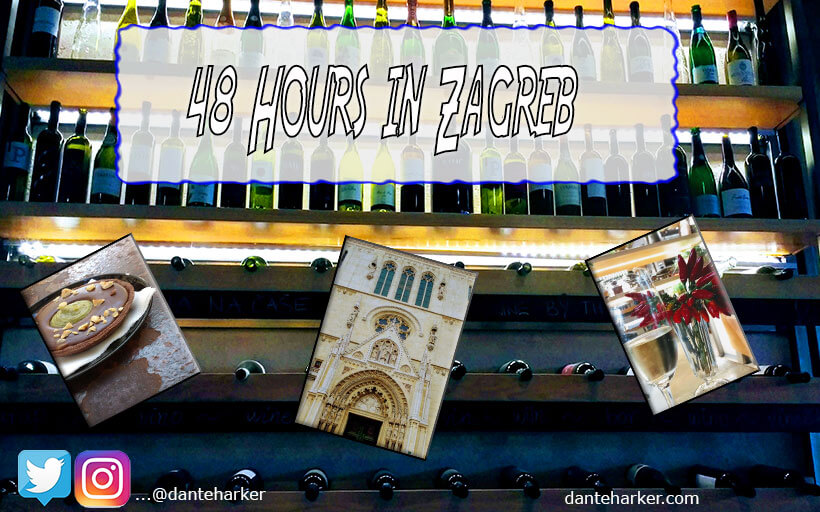 ---
Croatia is well and truly on the tourist radar and for a good reason. From the enchanting and atmospheric Dubrovnik on the coast to the pulsing nightlife available in Split, the reasons to visit Croatia stack up. But surprisingly, its capital, Zagreb, often gets overlooked by visitors to this beautiful country. 
Of the near 13 million tourists that arrived in 2015, the vast majority sped through Zagreb's airport heading for the lapping waves of the coastline. But by allowing a few extra days in the capital, travellers can discover a side to Croatia that few get to see.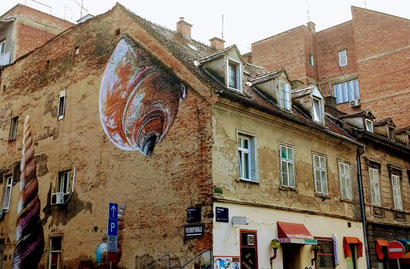 A population of less than a million and a centuries-old centre, Zagreb is the ideal city stop-off before discovering the more famous Adriatic coast. All budgets are catered for in this historic city, and due to its manageable size, it's a very walkable place. For our brief visit, we had only 48 hours, which was just enough time to see what's on offer in Croatia's largest city. 
Despite Croatia's reputation for nightlife and partying on the beach, Zagreb has a delightfully cultured and wholesome appeal to it. The ancient old town which includes the Kaptol dates back hundreds of years and is a fascinating mix of architecture and quaint cobbled streets. To this day, in fact, the street lights in historic squares dotted all over Zagreb are traditional gas lamps. With all the charm and history of Budapest or Prague, but a fraction of the tour groups, Zagreb really makes for a romantic few days.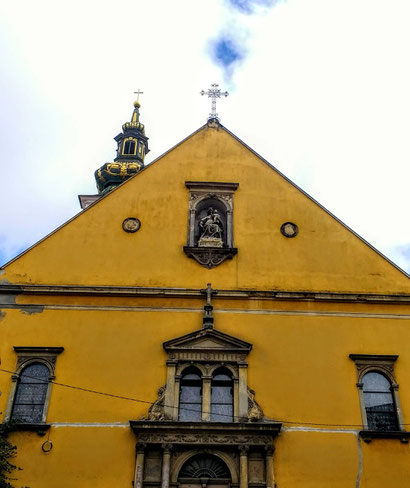 Being people that love to window shop (our backpacks are so often full to the brim to actually buy anything), Zagreb's trendy lower town has a lot on offer. From high-end fashion in one of the city's buzzing malls to more home-grown crafts that can be found in one of the delightful artisan stores dotted all over the city. One such little gem is Take Me Home. Quirky gifts and arty treasures are the order of the day here. Crucially though, this is all stuff made by real-life Croatian craftspeople so you can rest assured that nothing in this place is mass-produced tat shipped over from a monolithic factory in China.
If oils, soaps, preserves, and liqueurs are more your style, then mini-chain Natura Croatica is where to head in Zagreb; this is the ideal place to stock up on Croatian souvenirs and delicious locally sourced specialties. For foodies like us, it's a joy to find all of this under one roof and for sure, splashing out on a little Croatian booze, or local honey is well worth the financial outlay.
---
---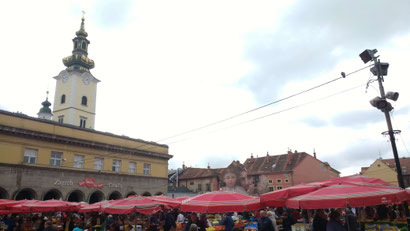 When it comes to blending retail therapy with genuine cultural experiences, you can't beat a visit to the famous Dolac market. Running every day whether the tourists are there or not, this picturesque market has long been the place that the people of Zagreb stock up on fresh fruit, vegetables, produce and even flowers. Taking a stroll through the market is a wonderful way to pass an afternoon before finding  a little place to sip coffee and post photogenic market images to social media (well, sometimes you have to right?!)
An absolute must-do in Zagreb though has to be sampling some of the fantastic Croatian wines and food on offer. Though not currently regarded as a foodies paradise, Zagreb is an emerging destination on the food scene and with fantastic, passionate chefs bring Croat food into the present day and a whole host of fabulous Croatian wines coming out of the region, it made sense to get our fix while in the capital. 
The beautiful and well-respected Pod Zidom just steps away from the Kaptol was our evening meal of choice on day 2. Everything at this place from the rustic-chic décor to the informal and friendly team was spot on. A huge menu awaits diners at Pod Zidom, and with a focus on local ingredients and real Croatian wines, it's a mouth-watering food experience for greedy folks like us. Homemade Focaccia served with fragrant Istrian Extra Virgin Olive Oil starts our evening, and is followed by a steady stream of delicious carefully prepared dishes.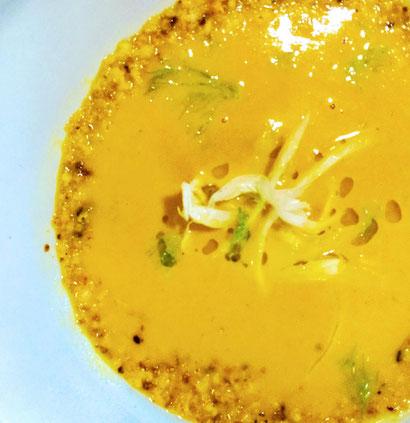 Carrot and fennel soup with toasted hazelnuts is a perfect starter before moving onto the creamiest risotto served just al-dente with mushrooms. Without a doubt, by this point in the meal, we started to wish we had skipped breakfast to allow more room for the flavoursome dishes reaching our table. 
Mains at Pod Zidom cater for all needs from the carnivorous to the truly vegetarian. But tender pork fillet with seasonal vegetables and a rich jus is always going to appeal to me…as is the lightest of light desserts in the form of Pod Zidom's floating clouds. Had we any room left, I'm certain that their renowned lava cake would have found its way in front of us too!
Quite apart from the gorgeous dishes on the menu, is Pod Zidom's enviable wine list. It's something of a tragedy that Croatia is still not in the supermarket wine shelves, but after our experience at Pod Zidom, we're certain it won't be long. Floral sparkling wines are matched with our early courses to be replaced by some scrumptious white and red wines all from Croatia, and some, including the Batic and Babic are totally exclusive to Pod Zidom. This means, for now, if you want to buy a bottle, you'll have to hop on a plane from Manchester!
Our experience at Pod Zidom drew to a close with a friendly goodbye from the team there. The talented chefs and front of house people have indeed created something very special in Croatia's capital; highly recommended indeed.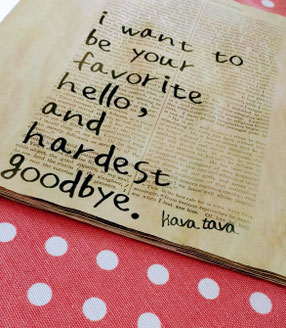 Alas, with only 48 hours to spare in Zagreb, our time was up. But even this little introduction was enough to get a real feel for the city. We didn't even touch on the cities museums, galleries, and slick nightclubs! Well, that will have to be for another time. With amazingly good value flights to Croatia with Ryanair departing several times a week, it's not difficult for tourists to discover a new side to the country in its quaint and alluring capital, Zagreb.
Have you visited Zagreb? What did you think? Comment below :)
---
---
---
---
---
Did you like this? Want to read more just like it? Well subscribe to our newsletter;
(Don't worry, we won't be spamming your email every day! Just high quality travel updates, tips and stories every month or so...go on, sign up)
---