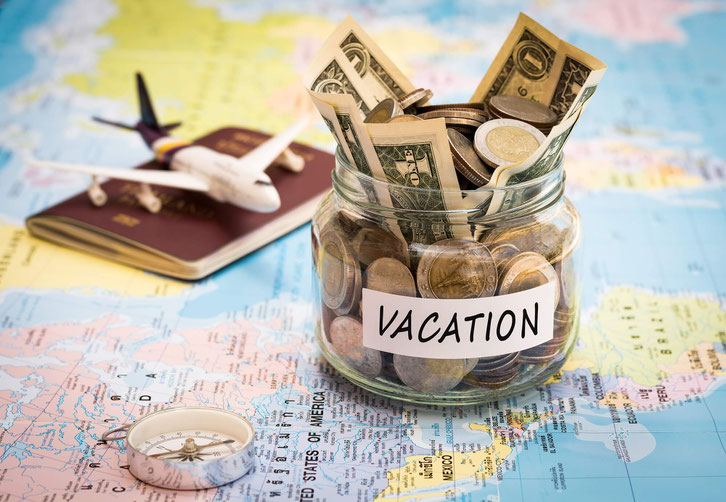 ---
Many amongst us have to save for a long time before we set off on our holiday. That's why we try to find different ways to make the most of our budget and to ensure we get to do all the activities we've been dreaming about. 
To help you turn your next trip to the experience of a lifetime – even if you have a limited budget to spend, here are six widely spread myths about travelling on a budget debunked.
1. "If I have a small budget, I'll have to skip all the really nice stuff."
I can understand why many people believe this to be the case, however it couldn't be further from the truth. All you need to do is take the time to establish your priorities before your trip. You might consider sleeping in cheaper places so you can afford to spend more on meals, or you could choose to use public transportation instead of hiring a car to save for a fancy day trip. It's all about deciding what is more important to you and then splurging on your priorities whilst roughing it in other areas. Mastering the art of prioritisation can help you take your trip to the next level: saving on something to treat yourself on another is at the centre of travel planning. 
2. "Prices will stay the same no matter when I book"
You already know this one is not true when it comes to booking your flights and hotel rooms. What you may not already know is that it's also the case for so many more activities and services. Companies love early bookings as they allow them to plan for any additional resource or budget in advance, so they usually offer low prices to "early bird" bookings. 
If you think the savings would be menial, consider this: by pre-booking your airport parking with a company like Looking4Parking, you can save up to 60% on the total cost of your parking. That's money you can then spend on something much more exciting than parking, like an excursion or a nice dinner. Look for similar offers when you book a tour, a family or a sport activity. 
---
---
3. "I don't need to keep track of my expenses, I just need a rough idea."
No matter how good you are at calculating expenses without keeping a written record, don't just rely on this when you travel. There will be so many opportunities to spend once you're abroad so before you leave, make a budget to refer back to while you're away. Be realistic and keep an emergency fund. This should mainly cover two things: Emergencies like "I am sick and I need to buy a ticket home right now" and things like "I had no idea there was such a thing as sandboarding and I NEED to do that while I'm here".
If you are travelling over an extended period of time, budget for some luxurious days every now and then. "Luxury" can simply mean booking your own hotel room with a private bathroom for a night or two instead of your usual hostel dorm. After a few weeks of travelling, this kind of luxury can help you get some much-needed rest and make you road-ready again. 
The hardest part about managing your travel money is sticking to your budget once you're abroad. Keep a money diary, fill a spreadsheet or use an app to go over your expenses regularly and be thorough to make sure you always have a clear idea of how much money you have left to spend.
4. "Anything I could possibly want to know is in a guidebook."
You would need to travel with an entire library to get all the information you can find on your destination. Instead of spending money on guides, prefer to use free travel apps to get to know more about your destination as well as apps like Google Maps or Here WeGo that let you download maps on your mobile device, which means you won't have to pay to use data while abroad. 
With free wi-fi available in many areas around the world, you can be almost certain you'll be able to get information on the go, too. You can even download a free app like WiFi Finder, which lets you find the closest Wi-Fi hotspot, even when you are offline.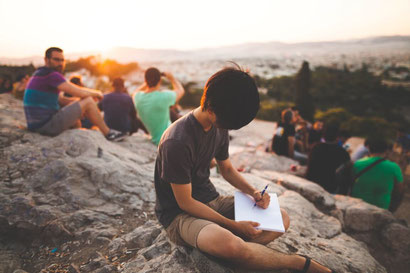 5. "I can't bring back any souvenirs because they're expensive."
Sure, some souvenirs you come across at tourist shops can look good – but they also come at a cost. If you want to get something authentic and cheap to bring back home, try hitting the local open market. You'll be able to find handmade or locally sourced products, or even the same trinkets you find at tourist shops, for a fraction of the cost. 
Another souvenir that will fire up your memory for years to come is a trip diary. It's one of the best investments you can make before setting off. It will be fun to write down your experiences at the end of each day and it will be a much more personal and meaningful souvenir once you've made it back home. 
Last but not least, don't be afraid to be that one guy or gal who constantly takes pictures. When you travel with a group of people, you might be made fun of, but as soon as you're back home, everyone will be begging you for a copy.
6. "My budget is what I have in my bank account."
When travelling abroad, especially when you're going away for long or visiting a developing country, don't underestimate the value of trading as it can offer you an authentic experience in exchange for a service. If you can't afford to spend any more money, try to arrange a meeting with some locals and offer to cook them meals from your home country or to give them some English lessons in exchange for a few hours of guiding you through the area or for hosting you for a few nights. 
When it comes to travelling, planning, prioritising and comparing prices and being smart with your budget can help you make the most of your journey. Whatever you choose to spend your money on, the experiences you'll live will be the things you remember forever so get out there and make your money take you as far as possible!
---
---
---
Did you like this? Want to read more just like it? Well subscribe to our newsletter;
(Don't worry, we won't be spamming your email every day! Just high quality travel updates, tips and stories every month or so...go on, sign up)
---