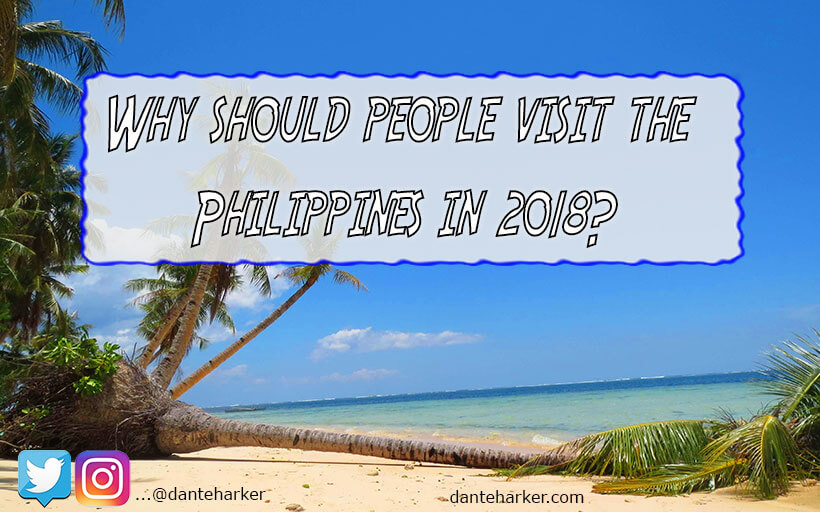 ---
The number of international tourists who flock to the Philippines is constantly on the rise and before it gets too busy, you should be one of them. 
In this post I'm going to explain what makes the Philippines so popular and give you plenty of reasons why you should go. Let me give you my personal take on this wonderful country.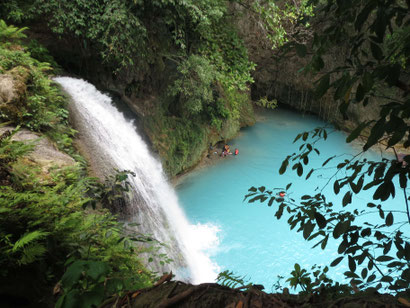 The people
After living so long on the road you learn to appreciate the little things in life, like a good bed, a warm meal, and visiting a country where the people are super friendly. I'm sure, if you have travelled a little, I'm sure you can relate. I bet you've guessed already – the Philippines offer all of these things. 
There is a consensus when it comes to Filipinos; they are some of the nicest people in the world. The people are super polite, and really love tourists to a point that I sometimes I felt adored. It's a weird and out of place feeling indeed. Don't get me wrong, as a third world country you still have to keep your eyes open to scammers of course, but the people, in general have your best interests at heart.  
But as long as you're not blind you'll find out that Filipinos are willing to help you. It's really heartwarming to have people sharing the little they have with you, whether it's food and drinks (food is very important in this culture), invite you to their parties, or just taking you around town so you'll have a good time.
Disclaimer – that written above isn't valid so valid for Manila or any of the big cities, but more in the countryside and towns. Imagine going around London and asking random people for random advice… so it's the same.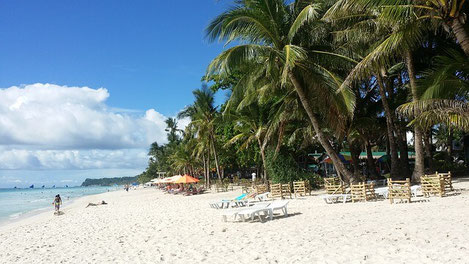 The landscapes
No matter what time of the year you arrive in the Philippines you'll always be able to take luscious photos of yourself surrounded by a tropical paradise. Just imagine pure white sandy beaches, coconut trees, mountains and cliffs that drop straight into the crystal clear ocean. There are so many unknown beaches in this country that would outshine even the beauties of Thailand and the Indonesia. 
But after you visited some of the country's best beaches, like those of Palawan or Boracay – two places appear in all the "Most awesome islands in the world".
After the beaches you have a myriad of mountains and volcanoes to climb, waterfalls and even chocolate covered hills to visit like those on Bohol. If you travel all the way to the mountainous region of Luzon (the northern island of the Philippine archipelago) you will find one of the most spectacular views in the country - The rice terraces of the Ifugao. 
---
---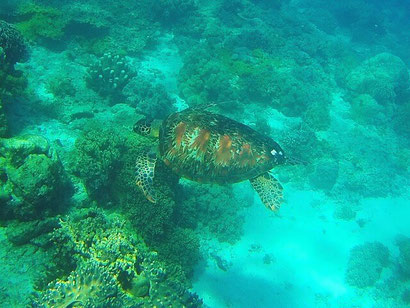 The underwater landscapes
I'm a diver and like so many divers the Philippines is a must visit place. In fact it has some of the most amazing diving in the world. The country is located in the stunning Coral Triangle (like large parts of Malaysia and Indonesia), and like its beaches many of the dive sites are still virgin. It's very hard to find something like that in diving meccas around, like Bali and Thailand (and it's much cheaper in the Philippines than these two).
There are some world class dive sites like the wrecks of Coron, and the thresher sharks of Malapascua. But it's not only for divers and divers in the making, because the Philippine's is always a wonderful place to learn to dive, you can also swim with vast giants of the sea – Whale Sharks. 
There are many shallow reef and marine life that you can enjoy by just snorkeling. In Apo Island you can just swim around giant turtles in the shallow water just in front of the ashore.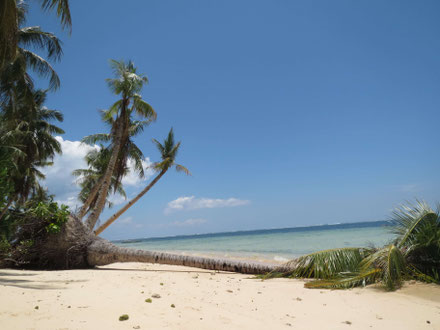 Off the beaten path heaven
If you are one of those travellers who loves to walk the walk the road less travelled, The Philippines offers an abundance of opportunities.  If I think about it, most of the Philippines is quite off the beaten path. Seriously, outside of Boracay and El Nido (in Palawan) and even those two became easily accessible only in recent years; most of the country is just waiting to be discovered. 
Though there are some other well-known places that are also accessible, most of the country is somewhat of a challenge to travel around. The infrastructure is limited, not just for tourists but for locals too. This is a country of 7,017 islands, thus traveling becomes instantly more difficult as it involve many ferries (and flights if you're luck and have the budget for it). 
If you are short on time or prefer not to deal with the considerable hassle then a good travel agent can come in really useful.  If you are looking for some help then check out these great people as they can create a great package for you. 
---
---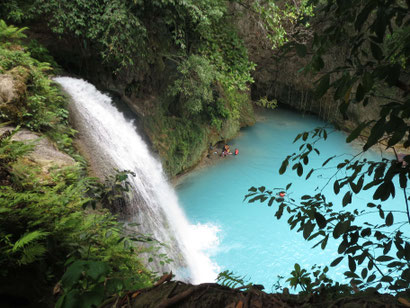 The other side of the coin is that many of the islands in the Philippines are still intact (culturally I mean). You will still meet many of genuine locals, just going about their daily things like they always have. They are not trying to sell you anything or beg for a little something. And you'll get to enjoy the simplicity of such places yourself. (Half of the fun, the other half is being able to tell everyone you meet on the way that you've been to amazing places they never heard of).  
The verdict
There is a clear pancake trail that many travellers opt for when they visit South East Asia - The pancake trail being the countries that are super easy to travel around and sell pancakes on every street corner – Thailand, Vietnam, Cambodia and Laos. 
With its abundance of amazing scenery, beaches and underwater life, The Philippine's should be on every type of travellers must visit list. If you want a romantic break or a super cheap beach holiday, this amazing country has something for everyone. 
---
---
---
Did you like this article? Why not pin it? You can do that very easily...go on, do it!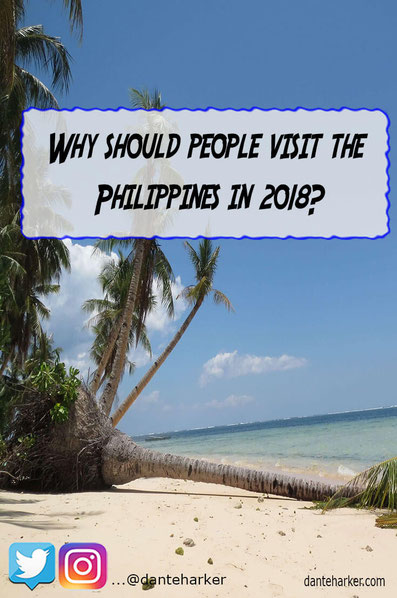 ---
Did you like this? Want to read more just like it? Well subscribe to our newsletter;
(Don't worry, we won't be spamming your email every day! Just high quality travel updates, tips and stories every month or so...go on, sign up)
---