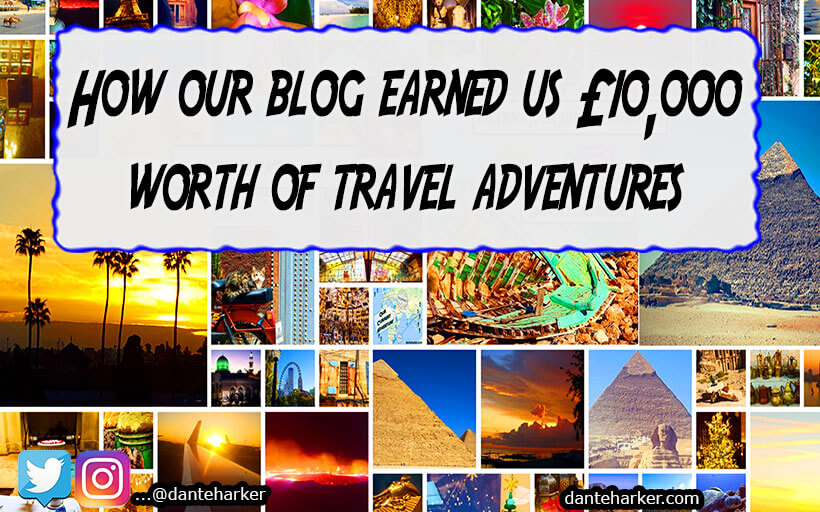 ---
When we first started travelling, 12 or so years ago, blogging was in its infancy, Facebook was still used by teens rather than bored 40 somethings, and Twitter and Instagram weren't things yet.
When we first started travelling, blogging was in its infancy, Facebook was still used by teens rather than bored 40 somethings, and Twitter and Instagram weren't things yet.
The idea of an influencer was certainly not a thing, and though people had been taking advantage of their social media influence for several years, we were late to the party.
We only realised it was something we could leverage at the end of our third trip. We're now over four months into our current adventure, and we've worked hard on this trip to see just how far our 'influence' will get us. 
Just before I go on, if you're a hotel, tour agent or brand reading this, and wondering why anyone would work with influencers, then please check out this excellent article giving you 24 great reasons why it's a wonderful idea. 
---
After 13 countries and 120 days of travel we've achieved the following:
(this is taken from our 4th extended trip in 2017)
We've had 95 nights of complimentary accommodation from hotels 
Worked with 30 different hotels
Stayed in hotel rooms costing over £2000 per night
Had complimentary meals, cooking classes, spas, helicopter rides, safaris, scuba dives, etc
In total we've had over £10,000 worth of hotel accommodation and the most amazing experiences. 
The 20 nights that were not complimentary were overnight transport, or we didn't ask for those nights covered because of the (loose) rules we follow below. 
 
The only place where we weren't offered accommodation was Paris. In fact, we wrote to over 40 hotels there, and not a single one replied.  
This, however, was early on in our trip and lessons were learnt. Interestingly, it was only one night we needed, and in the end, we didn't pay because we stayed with some nice people from the Couchsurfing website.  
---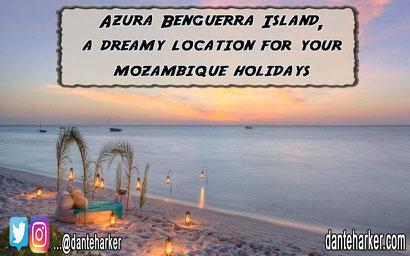 Complimentary
When I say complimentary, I do not mean free. And I know it's a pet hate of many bloggers, including me when people say it must be nice to get free things. 
The hotel is not giving us a free room.
They are exchanging a complimentary room for our services. 
Those services being exposure on social media and the web and it has taken me years to build up to the point where I'm able to offer that exposure, so like anything else hard earned, this exposure shouldn't always be offered for free. 
Unless they ask, and 99% of the time they don't, we do not mention to the hotel exactly how much coverage on social media they will receive. But our bare minimum is:
• 1 Tweet/Facebook post before we arrive at the hotel
• 1 Tweet/Facebook/Insta Story from the hotel
• 1 Tweet/Facebook/Insta Story when we leave
• 1 Instagram Post if the hotel is pretty enough to make for a post that fits with our Instagram
• 1 Blog post (1000-1500 words minimum) – re-promoted on my social media around once every six weeks
The social media posts do not take too long of course, though a decent blog post can take 6 hours plus from writing to getting online. 
This is the bare minimum that we do. I love social media, and if something is interesting, then I will Tweet and Insta the heck out of it. This means that it's no hardship for me to talk about a hotel as part of those posts, tag them, check in, etc.  
---
---
General Guidelines 
Here are some general points that we've learned over the last few months: (In no order – I have a random mind)
Write early – we've found that we get the best results if we can write around three weeks before we're due to stay somewhere. This gives the hotels time to ask the right people and get back to us
This does not mean that we haven't sent last minute emails, say around five days before, but we try and avoid that
We try and send the email during daytime hours on a weekday. The hope is to avoid the email reaching the eyes of non-decision makers who might just delete your email rather than pass it on
If we've had no success, we resend the email three days later. We remove anyone who came back and said no or any that have bounced and just send the same email again as if it were its first send 
And...
Always use the BCC (Blank Carbon Copy) – we paste all the emails into this section and send all the emails in one go. If you use BCC, then the hotels do not know that you've written to more than one (they can guess, but they don't know)
Sidenote: Some people believe that you shouldn't BCC and you should tailor each email to the hotel you're sending it to. We've tried this and found it didn't make any difference to our success, but did take hours longer. So that's your choice. 
We aim to email to around 20 hotels in each round. We go to booking.com and find all the hotels over £100, and start there (generally, some places in the world £50 is an expensive hotel, whereas in others it's £200, etc. – so use your judgement
We've found that there is no point aiming to work with cheaper hotels. There's nothing wrong with cheaper hotels, the one I'm writing this article from is only £18 a night and its fine. But it wouldn't make for pretty Instagram pictures, and it would be hard to include in a story if that makes sense 
Plus, if you're going to write to places, why not aim high
And perhaps also...
It takes time to collect emails, you can find the names on booking.com, but you usually have to spend a decent amount of time tracking down the actual hotel's email address, so allow time for this
If it's a chain of hotels, it is best if you can find the email for the actual hotel you would like to stay. If that's not possible, then we often write a different email asking the chain for the email of the hotel we want to stay in
If after you've sent the email a second time there is no response after a couple of days, you can send to the next 20
Sidenote: We generally ask for three nights as keeping up with the articles while travelling is hard work and any less than three nights usually isn't worth it.  
---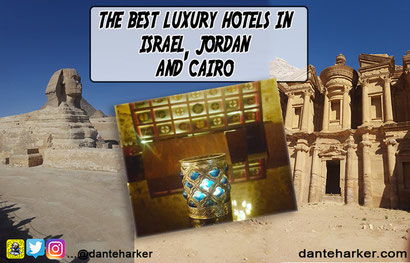 Dealing with the Rejection and the way hotels reply
Out of the 20 emails we send, at least 50 percent of the hotels just do not reply. It's just one of those things. I'm sure there are many different reasons for it, but that's for a rant somewhere else, perhaps over drinks. 
A couple of hotels tend to write back and say that they would love to work with us, but they are full. In this case, you can try and offer them alternate dates if you're able, but often, we've found this is just a polite way for them to say no. 
One or two will write back and offer 'media rates' – sometimes these can be quite good, but more than once, this media rate has been only  10% off, which is usually more than we could get it for ourselves on booking.com. 
We've had a couple that have written back asking for more details, where the article will go etc. We reply, and the odds go back to 50/50 – I think our reply needs working on though to be honest.
And then there are the people who say yes – YAY!
Some just say yes, some say yes and offer full board or additional inclusions that they would like us to promote – like a safari. 
Others come back and say yes, but no breakfast. This always seems a little mean, so we write back and ask for breakfast included as we like to talk about meals over social media.  
A couple of other general notes: 
We try and not get too excited when our first yes arrives as we've written to 20 people and if we are lucky we might get more than one. We aim to leave it 24 hours before we reply as this allows others to reply
If we are staying somewhere for longer than three days, then we write asking for three nights and then if more than one says yes, we ask if one of them can move their dates, which they usually can 
---
---
Below is the letter that we use for the hotels – it's not magic, but it works pretty well for us.
Hi there, 
My name is Dante Harker; I am a British travel writer and social media influencer.
My writing partner and I are planning to stay in Agra for three nights from the 5th to the 9th April 2017. We are writing an article on what to do and where to stay in this amazing part of India. 
In exchange for featuring your hotel in the article, my partner and I are looking for complimentary accommodation for two nights - two people sharing one room. 
As well as including your fantastic place in the piece - which will feature on my popular travel site - I will provide links back to your website, and will promote the story across my extensive social media network.
I know my predominantly British and European followers would love to see what you offer.
Twitter: 135,500 followers
Instagram 28,400 followers
Facebook: 11,000 likes
Pinterest: 6,400 followers
As part of the stay, I will create Instagram stories, which would include the accommodation and services you offer.  Plus, we will write reviews for TripAdvisor and Facebook. 
If you are interested in working with me, or you have any further questions, I would love to hear from you.
Kind regards,
Dante Harker
---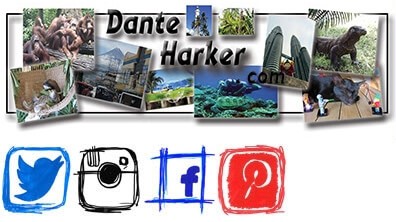 We do not include any links in the actual letter other than the ones that are in my signature (see pic).
And we do not include any kind of media kit, nor have every been asked for one.
Use this letter as you will and I hope it brings you lots of success.
---
---
If you have any questions, then please use the comment box below, as this allows other people to see your questions and you might help other bloggers too. And of course you can ask away on: Twitter – Facebook – Instagram.
---
Please sign up for my newsletter - I'm going to start including really useful, works in real life, tips in there, so don't miss out.
---
---

---
Did you like this article? Why not pin it? You can do that very easily...go on, do it!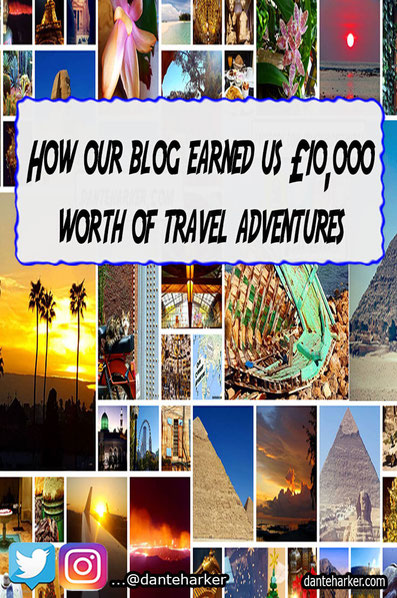 ---
Berghaus Men's Trailhead 65 Rucksack
I've travelled to over 60 countries with a Berghaus pack. Two in fact, the first I finally had to retire when rats ate part of in in Indonesia and then the one pictured. 
They are super tough and can take the knocks that they'll get on a RTW trip.
You can get this one on Amazon here.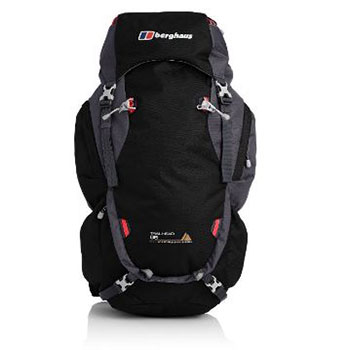 ---
EC Tech Battery Pack
Having a great battery pack has been an absolute bonus to our travels. This one is super powerful and will recharge your phone a few times.
(Pro Tip - if you need your phone to charge super fast, turn it off and charge it that way for a while). 
You can get this on Amazon here.