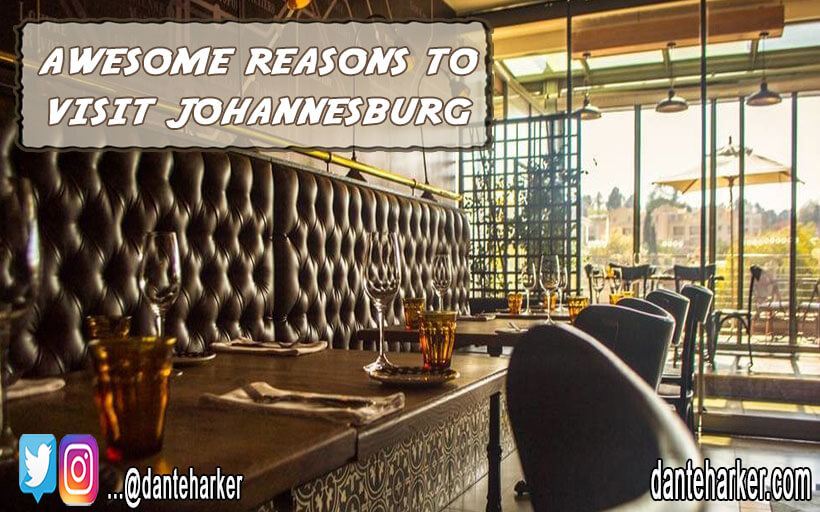 ---
Visit Johannesburg
For the uninitiated, South Africa is a country that has a LOT going for it. Wild safaris in the national parks, raucous nightlife in cosmopolitan Cape Town and spectacular diving is up for grabs for shark enthusiasts.

But there's also a rich cultural heritage here and a people fiercely protective of their national identity. All of this makes S.A a must on any African itinerary. But what about the gems tucked away in the north?
Many travellers zoom through Johannesburg on their way from Cape Town to Kruger. Sure, Joburg has it's sketchy areas, but what capital city doesn't? We spent 3 days exploring this cool quirky place, to discover all kinds of awesome reasons to visit Johannesburg.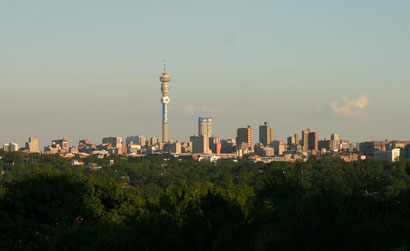 Joburg might be the administrative and financial heart of the country, but there's a lot more going on here than suited bankers and high-rise chain hotels.
For our very brief stay, we wanted to decompress after a month in Mozambique. You can read one of those adventures here.

For us, a bit of art and culture was required, as well as some great food, not to mention, a little drink or two (well, we are essentially on vacation right?).
Things to do in Johannesburg
Luckily, Joburg has undergone something of a renaissance in the past few years, and millions of Rand has been poured into the city to renovate tired areas, clean up grubby districts and generally, give the place a face lift. Nowhere is this more obvious than in trendy Maboneng, which even has its own website! Converted warehouses, hipster galleries and micro-breweries are the order of the day here.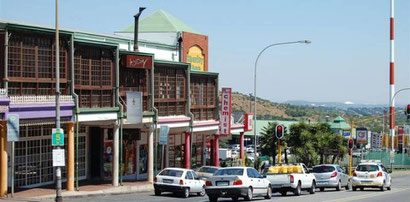 But for us, a little more sleep and a more laid back three days was on the agenda, which is where the gorgeous little district of Melville comes in.
Hemmed in by golf courses and suburbia, Melville is a small place with a LOT of character. The main high street is an appealing mix of boutique shops, antique stores, independent cafes and unpretentious bars – just what the doctor ordered!
---
---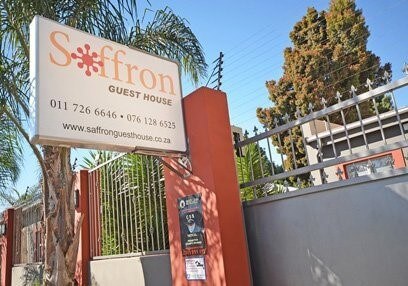 Whenever we plan a few days of 'city fun' the first step is to find a little space to call our own.
Where to Stay in Melville, Johannesburg
The accommodation options in Melville are varied, and can suit many budgets. However, with a great web presence, plenty of nice reviews and a perfect location, we ended up at the Saffron Guesthouse.

Located at the end of Melville's buzzy little high street, it's a selection of rooms and villas all tucked away in a safe little courtyard.
Being on the road in Mozambique meant for a haphazard food regime (read; biscuits, off-brand cola and a LOT of peri peri chicken), which is all well and good, but choosing a self-catering villa with outdoor space and a fully equipped kitchen was definitely the way to go for us in Melville.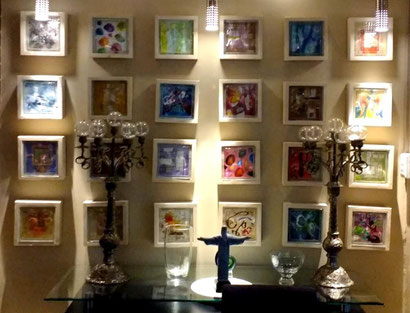 Coincidentally, for those not wanting to self-cater, there are dozens of quaint food options in Melville to choose from.
The breakfast each morning at the Saffron Guesthouse is actually served via the crème de la crème café across the road. Oh my god the Chelsea buns they bake there are the work of the devil! So good!

I digress; the villas themselves are eye-catching to say the least! While we can only speak for the one we stayed in, it was akin to staying in a private art gallery for a few days. Every wall and available bit of space has some original art work or funky print.
Stylish knick-knacks and swanky furnishings are the interiors here, and I for one, loved every moment. Being on the road for months can mean an awful lot of clinical white boxes and, no matter how swish they are, they so often leave us feeling a little empty. Not so at the Saffron Guesthouse; it's positively overflowing with character!
Alas, even though our exhaustion would have happily kept us in the aircon non-stop, we had to get out and see what's on offer.
Where to Eat in Johannesburg
Melville (and Joburg in general to be fair) has plenty to keep you occupied. The 27 boxes retail precinct is a fantastic little food/shopping destination right around the corner from Saffron that is well, exactly as it sounds.
27 storage containers have been assembled, lego-like, to provide a unique Instagram-ready entertainment complex. Try Curry in a Box for the best Bunny Chow you'll have had in ages.
---
---
Shopping in Johannesburg
Shopping isn't just limited to boutique brands in the area though. Just a few kilometres away by Uber (yes, they have Uber in South Africa) is the somewhat opulent Montecasino complex.
It's hard to describe for its quirkiness and all-round lavishness, but it's an experience worth soaking in.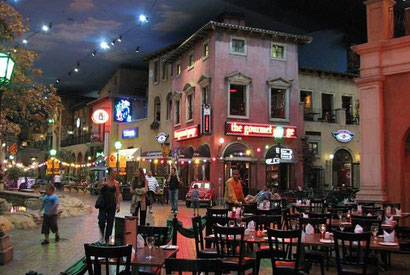 Imagine a cruise-ship themed restaurant street lined with Disneyworld-esque facades of Italian streets, then add in a Vegas-style mega-casino, all covered with a grand high ceiling painted, fresco-style, with a cloudy sky effect.
Ok, I told you it was hard to describe! Either way, it makes for a surreal and entertaining little visit if you're after big brands or a new guidebook (like we were) which can be grabbed at the very well stocked Exclusive Books they have there.
Coincidentally, that same book shop also has a luxury champagne bar on the top floor…as you do.
---
---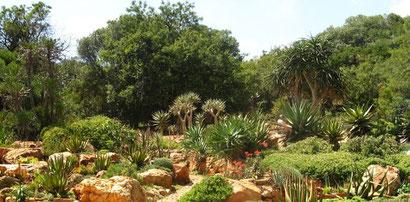 If outdoors is more your thing, then Joburg also has that covered (so to speak).
There are numerous parks and outdoor areas to while away your time here, not least the botanical gardens located in Emmarentia.
For us, a little fresh air in the cool climate was required and, as it had been a long time since a little refinery, we searched out the Secret Tea Garden, found in Sandton.
Afternoon Tea in Johannesburg
While they're famous for organising bespoke events in the serene gardens of Norscot Manor, they also have a laid back café set-up for walk in guests, which is what we took advantage of one sunny February afternoon.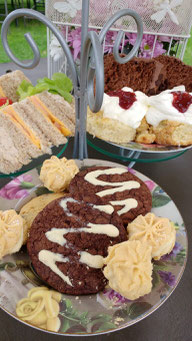 Apart from all the usual light bites and café style fayre, the Secret Tea Garden also offers that most delectable of treats; an afternoon tea option. Call me a Brit stereotype, but I'm a sucker for finger sandwiches and a bit of cake.
Dainty sandwiches come presented on antique china here, and the handmade locally-sourced sweet treats are a delight. Mozambique has some tongue tingling food, but one thing is for sure, baked cakes are not their thing.
So the melt-in-the mouth texture of a homemade scone with cream and jam, was a welcome taste of home for us at the Secret Tea Garden.
Nightlife in Melville, Johannesburg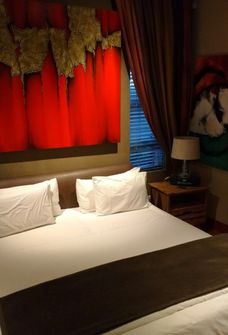 With the need for sugar suitably satisfied, the time came calling for a spot of grown-up sugar by way of one of Melville's funky bars.
South Africans may be famous for making a mean Braii, but what's less known is the affordable and fashionable bar scene that exists all over the country.
For us, the joy of Melville came from the casual and un-fussy scene it presented.
From independent eateries like Ant Cafe with a tidy list of home-grown S.A wines, to the friendly staff and fun times to be had at Ratz bar.
Melville gave us the opportunity to have a proper bar crawl without breaking the bank and the absolute best bit? Our 'night out' ended with a 2 minute walk to the comfort of our bed at the Saffron Guesthouse.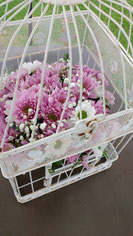 If you were concerned we're being paid cash in hand by the 'Visit Johannesburg' tourism authority, We're really not. We simply got a really great feeling from this fun city in the North.
When we have been travelling for weeks in hot and at times difficult places, all that's needed is a little rest and recuperation; some great meals, a little air-con, a spot of window-shopping in a quirky arts district and a great night's sleep. That's what we needed, and that's what we found in Melville, Johannesburg.
---
---
---
Did you like this article? Why not pin it? You can do that very easily...go on, do it!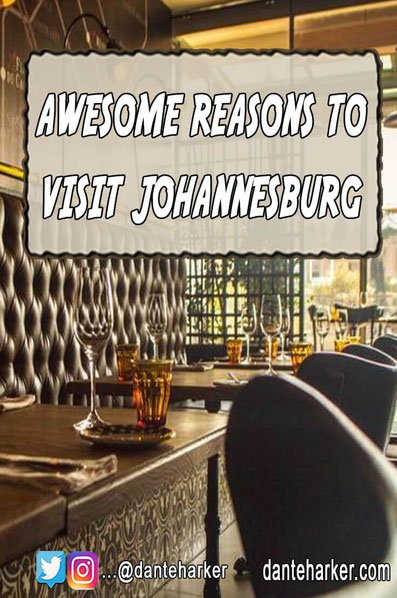 ---
Did you like this? Want to read more just like it? Well subscribe to our newsletter;
(Don't worry, we won't be spamming your email every day! Just high quality travel updates, tips and stories every month or so...go on, sign up)
---