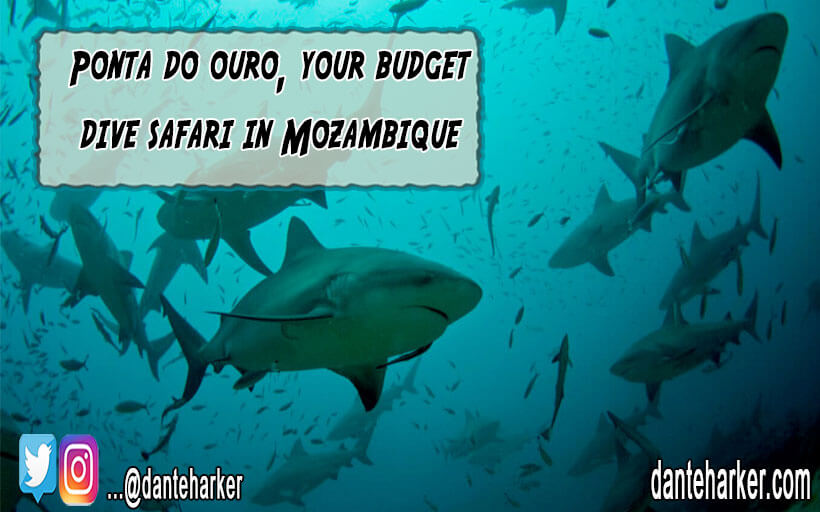 ---
Miles of photogenic beach, rugged sand dunes and lush vegetation is the stuff of dreams. When paired with jaw-dropping dive sites and a well-established tourist infrastructure, it's not difficult to see the appeal of Mozambique. In particular, Ponta Do Ouro or 'point of Gold' which lies at the most southern of Mozambique's 2,400 kilometres of coastline.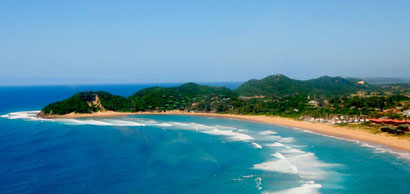 Strategically placed on the Kosi bay border with South Africa and a mere few hours from Mozambique's capital Maputo, Ponta (as its locally known) is that rarest of places; both equipped enough to have such luxuries as air-conditioning, wifi and western food, but also remote enough to still retain some of that sandy roads/laid back appeal that is disappearing at an alarming rate.
A Budget Dive Safari in Mozambique
What that means for those holidaymakers on a strict budget? Well, it's simple…it is the ideal base for a budget dive safari in Mozambique! The Prices here in Ponta may be a fraction more than other parts of the country, but as giant 5 star mega-resorts have yet to arrive, the place is still accessible to the un-mega rich.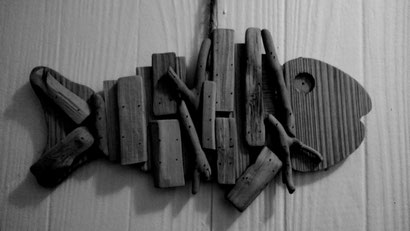 A trip through Mozambique can cover any number of financial budgets, but for our time in Ponta, we wanted to prove that one needn't be hyper-wealthy to enjoy some stunning seclusion and mind-boggling diving. Although, if barefoot luxury is what you fancy in Mozambique, read here about our time at Azura Benguerra island.
All too often, the most remote and far-flung diving comes with a bonkers price tag (Galapagos, Maldives, Raja Ampat anyone?) but the joy of Mozambique and Ponta in particular, is that all budgets are catered for and a diving holiday can easily be put together that is totally bespoke to you. To read about how to visit the Galapagos on a budget, click here.
Where to stay in Ponta Do Ouro
Our need for somewhere to sleep began with a good old search on the main hotel comparison sites; Booking.com, Hotelscombined.com…you know, the usual.
It was with luck we came across the Gamboozini Lodge in Ponta; the rates were great, the location seemed ideal and notably, the reviews were all strong. It's amazing how much online review sites have changed travel over the years; no longer do we simply go along with what Lonely Planet has printed on their hallowed pages.
---
---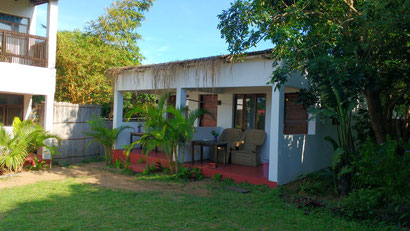 Stay at the Gamboozini Lodge
Gamboozini is a funky, laid back little backpacker gem squirreled away in a sand dune not far from the beach.
It's been a labour of love for the owner, Mark who, over the years has increased the lodgings from a few huts, up to bungalows, and now even, an air-conditioned chalet. But don't let that fool you; Gamboozini is still just a couple of rooms set around a central hammock area and pool…its relaxed Mozambique at its best.

For us, it's always really important to get a good night's sleep and also not be too remote (we insist on access to wifi and Coke Zero at ALL times) so happily, Gamboozini met our requirements. It's one of the best value places we stayed in Mozambique full stop…yes, it's no frills, but the place is spotlessly clean, has a great menu of food and was totally perfect for our stay.
We might sound antisocial saying this, but it's mercifully set back from the beachfront, so, during South African holiday times, when the bars are pumping, Gamboozini doesn't suffer much.
On that note by the way, we visited during the quiet season and found Ponta to be a gloriously peaceful last stop on our Mozambique trip. If you visit during the peak, expect quite a few more people.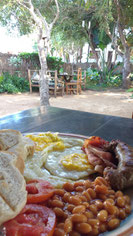 Scuba Diving in Mozambique
Naturally, nobody comes all the way to East Africa to sit around in a hammock all day drinking cocktails (hmmm, on second thought that DOES sound pretty good). We were in Ponta for our very last Mozambique dives.
With over a dozen great dive sites in the area, and untold adventures waiting for us, all that remained was a little scuba diving by way of Oceana Diving based in Ponta Do ouro.
Diving with Oceana, Ponta Do Ouro

Another passion project and independent business is what best describes the set up at Oceana. The head honcho, Sandy, has been diving in South Africa and Mozambique for years and Oceana, with a fantastic track record of guest reviews was the obvious choice for us.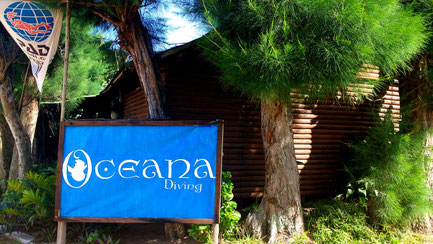 It seems odd saying it, but sometimes, dive operators are just the WORST. We have done over 2,000 dives over the years with an uncountable number of dive shops, and sadly, all too often, the values of Padi are left by the wayside. On that note, read here about how training as a Diving Instructor changed my life!
Surly crew members, uppity Divemasters and bad practice flood the diving industry and, every time we dive somewhere new, we take a deep breath and prepare ourselves for whatever treats a particular place has in store.

Thankfully, we needn't have worried at Oceana. The business they have there is pretty unique in that, we really enjoyed every part of the experience (not just the actual diving).
Nothing is too much trouble for them, and their flexibility with our diving needs was fantastic. It takes a lot to impress such picky people as us, but after only a few days diving with Oceana, we felt like we had dived with them for years. This is indeed a rare thing.
---
---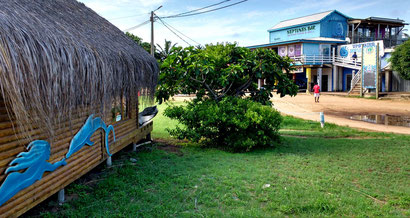 Dive Sites in Ponta Do Ouro, Mozambique
Of course, the most amazing dive centre in the world will mean nothing if the diving itself is abysmal, but oh my lordy lord is Ponta good!
Having dived quite a few locations down the Mozambique coast, our expectations were more than high, but Ponta certainly delivered; and we didn't even do THAT many dives!
From giant rays on the sandy shallow reefs, to all kinds of small critters and photogenic frogfish on the spectacular doodles reef; I tell you, you can dive that site every morning and see something different each time. Then there was Pinnacles which, though a long journey from Ponta, is SO worth the journey.
---
---
I should mention that we visited in January which is a good time to be underwater in Ponta, and on our dive at Pinnacles, we saw rays, giant potato bass, hammerheads and bull sharks.
Yes, Bull sharks circled around us for 40 minutes! Just unforgettable! Its little wonder that Pinnacles frequently makes it onto 'must dive' lists in the dive community.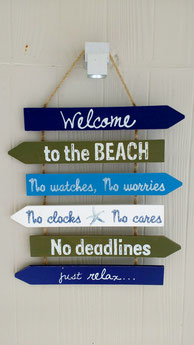 That's what is memorable about Ponta, and Mozambique in general. If you're sensible with transport options, plan ahead, visit during the quieter seasons and choose your accommodation and diving carefully, you can have a mind-blowing diving holiday for a fraction of the cost that a pre-booked tour would be!
Sometimes, I want everything to be easy, sitting in a pool with an air-con room waiting for me. But other times, an adventure on a budget is what I crave, and Ponta certainly ticked those boxes for me!
So what are you waiting for? All you need to do is click some links, get a room and diving booked, and dust off your dive computer! Get yourself to Ponta before they finish the new road and the crowds arrive!
---
---
Berghaus Men's Trailhead 65 Rucksack
I've travelled to over 60 countries with a Berghaus pack. Two in fact, the first I finally had to retire when rats ate part of in in Indonesia and then the one pictured. 
They are super tough and can take the knocks that they'll get on a RTW trip.
You can get this one on Amazon here.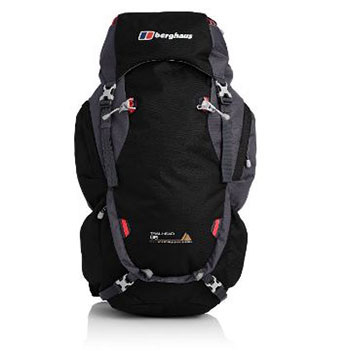 ---
EC Tech Battery Pack
Having a great battery pack has been an absolute bonus to our travels. This one is super powerful and will recharge your phone a few times.
(Pro Tip - if you need your phone to charge super fast, turn it off and charge it that way for a while). 
You can get this on Amazon here. 
---
---
Did you like this article? Why not pin it? You can do that very easily...go on, do it!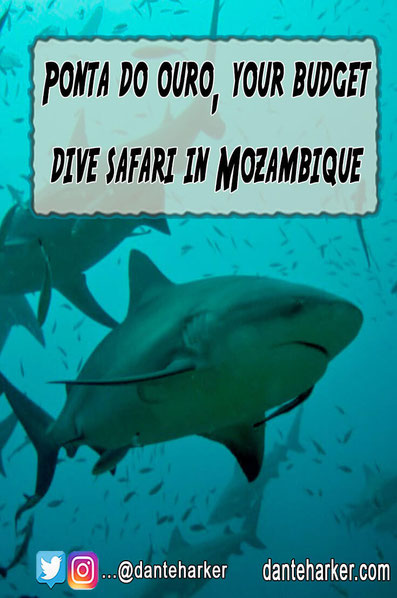 ---
Did you like this? Want to read more just like it? Well subscribe to our newsletter;
(Don't worry, we won't be spamming your email every day! Just high quality travel updates, tips and stories every month or so...go on, sign up)
---