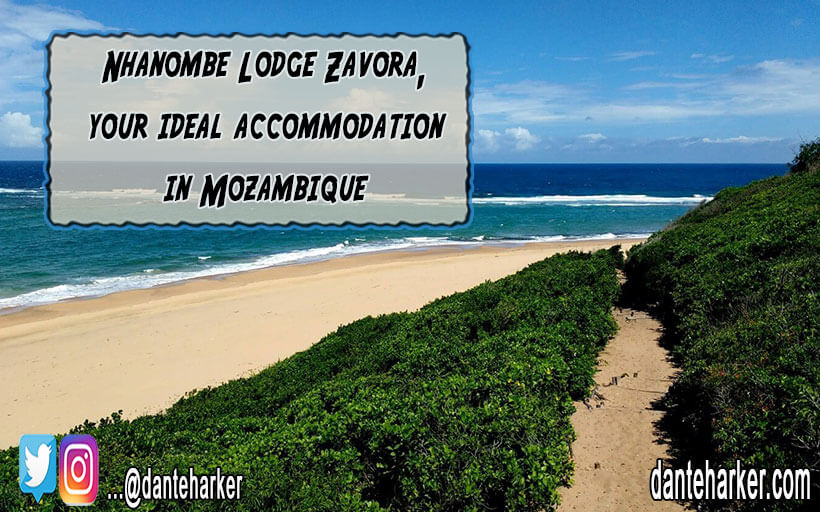 ---
We clamber over hot sand up through the foliage and, as we reach the peak of this mini sand-dune, we can hear waves crashing against the rocks below. We round a corner and get rewarded with a spectacular view; miles of golden sand fringed by epic sand dunes, waves rolling in and tumbling upon the shore. It's this view we have come for, here, to a remote point in Mozambique.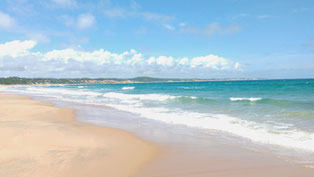 Naturally, people like me don't always gravitate towards 'remote' locations simply due to the coinciding lack of facilities and internet, but on this occasion this 'difficult to reach' status is what drew me to Zavora in the first place.
Accommodation in Mozambique
Accommodation in Mozambique can vary wildly in budget and accessibility and when travelling, it's so easy to constantly be in direct access with the outside world, now, more than ever.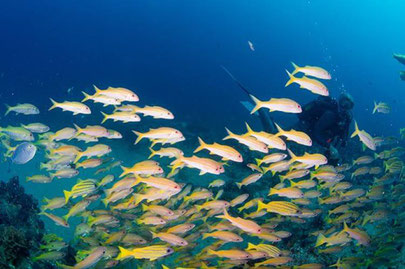 But this little wedge of Mozambique's massive coastline is something altogether special. Separated from the main road by only a few kilometres, the place called Zavora is home to less than 11,000 people and only a scattering of accommodations for the hardy few.
Getting to Zavora, Mozambique
Of course, with a location accessible only by dirt track, it's to be expected that in the rainy season, it turns into the river Zavora (not officially, it's just what I like to call it). There are plans in the works to build a better road…but for now, Zavora retains that charm we all sometimes crave; a sleepy fishing town.
Now, forgive the cliché, as, let's be frank, the term 'sleepy fishing town' is bandied around a lot. But let me convince you of the aptness of its title; it is sleepy yes. The striking heat is enough to make anybody dial down the rushing, and with a complete lack of organised public transport, that isn't going to change any time soon (more on that later).
Yes, it's a village as, it has a few amenities available for the people who call this place home, notably, a small health centre and school not to mention a church or two. But that's it. Three concrete buildings with metal shutters latched to the front is the 'town centre' and a handful of staples are available to buy. For an altogether different dive location, read here about our stay in Ponta Do Ouro!
---
---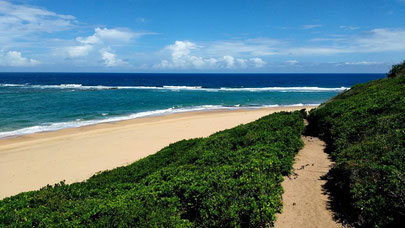 Oh, lastly, the fishing part. People who live here are still subsistence fishermen so as a matter of fact, the 'fishing village' tag is pretty accurate. Well, at least we've sorted that out!
Before I ramble further though, it's this quiet backwater vibe that makes it just so special. There are very few cars (on account of the lack of people) and very little noise/light pollution in general.
It takes something pretty special for me to be impressed, but Zavora manages it. Sadly, I cannot take credit for 'discovering' this place as if just by luck as , South Africans looking for serenity have been coming here since Mozambique's civil war ended in 1992.
The Best Beach in Mozambique
With your own transport and a sense of adventure, it's become something of a hot-spot during the holiday months for folks to drive up, have a surf, then strike up a braii all along the beach.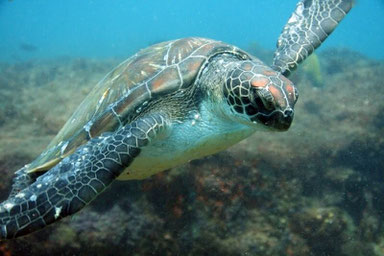 When we visited, there was nobody. Not a soul. For sure, this only added to its magic. There is something wonderful about finding yourselves to be the only people on a beach and Zavora doesn't disappoint.
Of course, staring lovingly at a wide open ocean has its limits, and to sleep for the night, what you need is a place that's affordable, clean, has a great vibe and also access to food and scuba diving (for me, they are of equal importance when picking a place to stay).
Happily, the Nhanombe Lodge has been welcoming guests for years and in that time, has built up a steady raft of regulars as well as newbies like myself.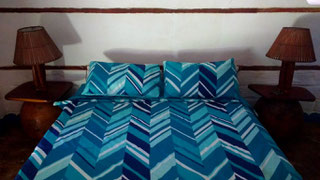 Set on a plot of land tucked away behind a sand dune just moments from that beach, the Nhanombe Lodge is what in the UK we would call a camp-site slash holiday park. But don't be mistaken; this isn't the place for rowdy Karaoke nights and bingo.
Nhanombe offers all the comforts you need in your quest for Zavora Zen, such as secluded little chalets, big comfy beds and fan-cooled rooms equipped with mosquito nets. The basics, but done well.
We happened to be travelling as a couple, but it seems to me to be the perfect place for groups of friends and families to get together; there are big areas set aside for braii, as well as a huge communal kitchen stocked up with a fridge and freezer as well as several stoves.
Self Catering Accommodation in Zavora, Mozambique
You might say Nhanombe has built itself a tidy little self-catering hideaway right on the dunes. But for those less inclined to light a fire or wash a pan, they also have a solid menu of good food to keep hunger at bay; not to mention the wood-fired pizza oven (a MUST for any self-respecting beach getaway).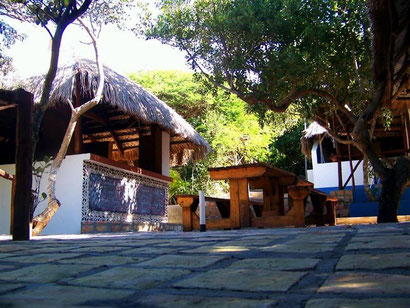 However, enjoying the views, soaking in the quiet and overeating carbs was not our main focus at the Nhanombe Lodge.
Scuba Diving in Mozambique
Our main draw was the diving and, after having that niggly push-pin sunken into Mozambique on our travel map for so long, it was the first thing we planned for our Moz adventure.
Nhanombe gratefully have it covered with the Wobbegong divers operation they have attached. Offering all the Padi qualifications you can imagine, the dive centre is a relatively new addition to the business here.
After building a place for guests to bed down and snooze, it seems only natural on this stretch of coast to get a dive centre installed. With surprisingly good rates and dive sites literally minutes away, it would have been stupid to not dive. On the note of diving, learning to become a Padi Instructor quite literally changed our lives; read about it here.
Scuba Diving with Wobbegong Divers
Our adventure began with launching the boat from the beach (if you've never done it, you should. It's a laugh) followed by two dives just offshore; one at the awesome Rio Wreck and another at the aptly named Area 51.
Both sites were a fabulous introduction to Mozambique diving for us, and let me tell you, we came in the worst possible season for seeing Mantas, Whale sharks and Humpback whales, but we still had a blast. Just imagine if you timed your trip to Zavora and arrived during the best season to catch all three of these beauties underwater?!
Side note, the best time to visit Zavora in regards to marine life, is June to October. Having said that, we visited in January and had a gorgeous time!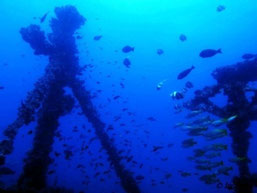 With isolated diving and windswept photogenic beaches, it's pretty easy to see why Zavora is creeping onto many people's 'must visit' list, but as I mentioned earlier, it does require some getting to if you have no transport.
I think the lasting memories from our time in Zavora will easily be the peaceful vibe that the place exudes; finding a little undisturbed corner that isn't marred by ugly development or stained by noisy tourists is a rare thing indeed.
Even though I urge you to seek out fabulous diving with the guys at Wobbegong, Zavora will never be a 'crazy diving mecca' or sheep-dip approach to scuba. And that's how I hope it will stay.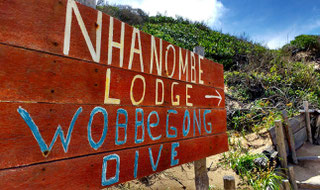 When we descended through the gloom onto the wreck of the Rio Salinas, great shoals of fusiliers and batfish the size of dinner plates all clung to the coral-covered wreck. We watched octopus hunt along the rusted deck and then peered into the gloom as a white tip shark darted out of view.
We did all of this as a group of four. No other divers or dive boats, no snorkelers splashing about on the surface; just us, a tiny group of ocean lovers breathing in and out, gazing in awe at what treasures lie beneath the waves. That kind of quiet privacy on a site isn't common…unless you're in Zavora that is.
---
Essential Products...
EC Tech Battery Pack
Having a great battery pack has been an absolute bonus to our travels. This one is super powerful and will recharge your phone a few times.
(Pro Tip - if you need your phone to charge super fast, turn it off and charge it that way for a while). 
You can get this on Amazon here. 
Berghaus Men's Trailhead 65 Rucksack
I've travelled to over 60 countries with a Berghaus pack. Two in fact, the first I finally had to retire when rats ate part of in in Indonesia and then the one pictured. 
They are super tough and can take the knocks that they'll get on a RTW trip.
You can get this one on Amazon here.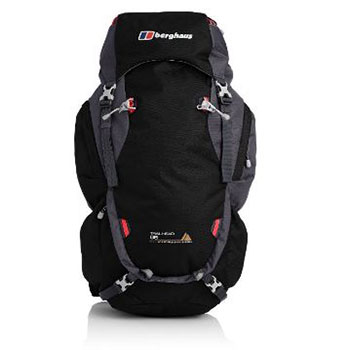 ---
---
Did you like this article? Why not pin it? You can do that very easily...go on, do it!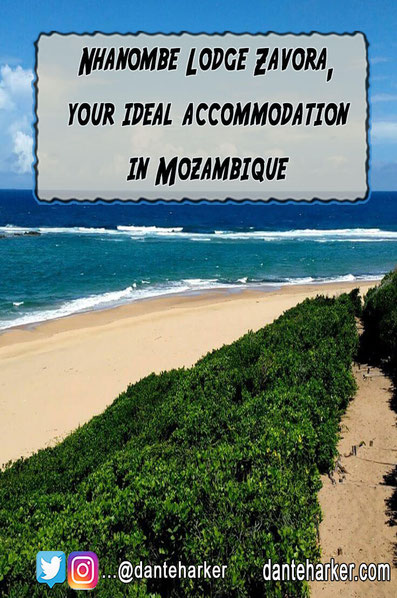 ---
Did you like this? Want to read more just like it? Well subscribe to our newsletter;
(Don't worry, we won't be spamming your email every day! Just high quality travel updates, tips and stories every month or so...go on, sign up)
---