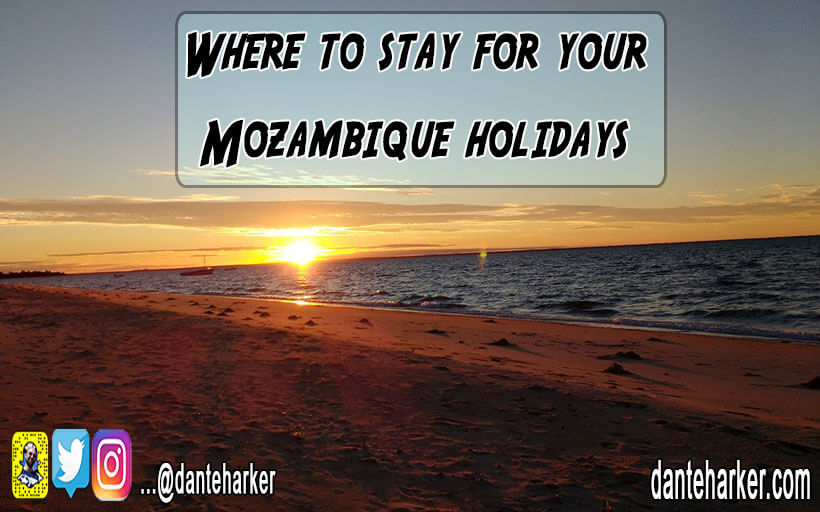 ---
Snaking its way down the Eastern coast of Africa is a country that has yet to be discovered by mass tourism. Within it's lush green boundaries wild animals roam through verdant landscapes and people with generous smiles welcome with open arms. Seemingly endless pristine beaches invite travellers and are lapped by sparkling Indian Ocean waters. If you think you know Africa, you clearly haven't been to Mozambique.
There are 54 nations on the African continent, all with their own unique identity, but with some of these being land-locked or troubled by war and unrest, one can be forgiven for not realising that there are gems waiting to be discovered here.
For years, South Africans drawn across the border have been enjoying Mozambique holidays, but don't let that fool you; Mozambique is no tourist mecca.
Mozambique Holidays
Damaged by politic unrest and a devastating civil war that lasted 16 years, Mozambique is rising from the ashes and making a name for itself as the new holiday destination East Africa so needs. With Kenya offering a somewhat 'packaged' experience and droves of visitors since the 1960s, the appeal for a 'wild' African experience has brought more westerners to Mozambique's shores.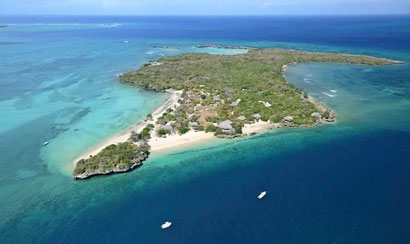 Without a doubt, the pleasure of Mozambique comes from its ability to feel both accessible and remote at the same time.
Indeed, there is only one domestic carrier that operates in the country itself and even though road links are getting better all the time, for most, Mozambique is a nation visited by internal flights.
Things to do in Mozambique
But what of the activities I hear you ask? With the civil war ending in 1992, there has been something of a renaissance in Mozambique when it comes to tourism and investment. For holiday makers though, it's the stunning variety of things to do that makes it onto my 'must visit' list. Plus, as of March 2017, visitors to Mozambique can now get an incredibly easy 30 day tourist on arrival visa from many entry points! There has NEVER been a better time!
---
---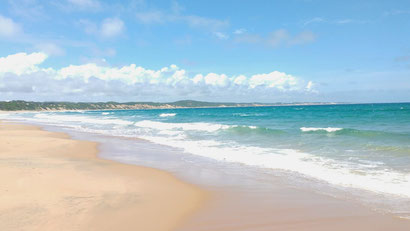 To start with, Mozambique has no crowds; what tourism does exist, comes in the form of boutique and bijou experiences. From personalised safari trips in the Gorongosa national park to private dive charters in the glistening reefs offshore, Mozambique has a lot to offer the tourist with an intrepid spirit.
But don't be fooled, even with a limited number of foreign tourists, Mozambique has risen to the challenge of providing all the comforts westerners want while also having that most desirable of qualities; a peaceful 'backwater' vibe.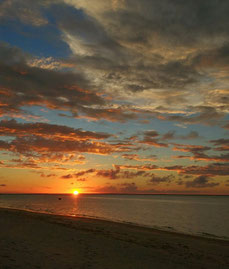 Luxury Places to Stay in Mozambique
With that in mind, we trawled the 2,500 KM long country to find the very best luxury places to while away your time in this beautiful untouched place.
From seaside chalets to historic deco masterpieces, it was not difficult to compile a list of our three favourite places to stay in Mozambique when doing an extended holiday. Without further ado, our top 3 picks for Mozambique from North to South…
---
---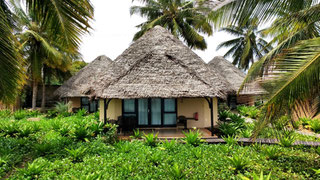 1) Learning how to unwind at the Nautilus Pemba
Perched on a northern coast, lies the town of Pemba. While being a base for Gas and Oil businesses in the country, the town of Pemba also holds its own as a great starting point for a trip down the country. 
With only three weeks to spare, it made sense to acclimatize to our new surroundings in a place right on the ocean. That's where the beautiful Nautilus Pemba came along.
With a location stretching straight down the beach, it's impossible not to feel relaxed once you slip your shoes off and take a dip in their infinity pool. Naturally, many people spend their holiday time relaxing and sunbathing, but for us, evenings are when the real fun arrives.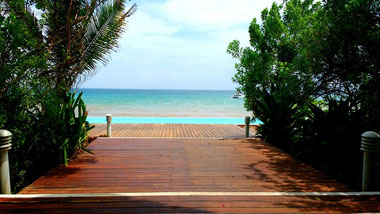 With well-appointed bungalows facing directly onto the Indian Ocean, there are very few moments as pleasurable as listening to the waves lap at the beach at night while sipping perhaps a beverage or two. (All in good measure, of course).
With a well-stocked bar and fully serviced restaurant, the Nautilus has everything one needs for a few days forgetting all about work and worries.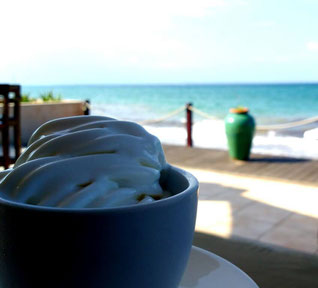 Pemba also offered our first glimpse into the real people of Mozambique. The town itself survives in its own right and people go about their business like they have for decades.
From our bungalow balcony each morning, we were able to watch local fishermen row narrow wooden boats out into the blue. All along the coast, women wade through shallow rock pools to collect crabs and little wooden shacks spring up to sell the day's catch. It's a beautifully laid back place where nothing is done in a hurry. The Nautilus Pemba was the ideal way to begin what would be an unforgettable trip through Mozambique.
---
---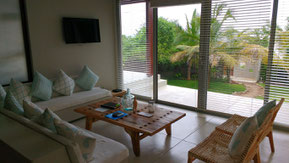 2) Feed your soul with a gorgeous stay at the Bahia Mar Boutique Hotel, Vilankulo
It's not often that you find a place nestled on a hillside that completely surprises, but the Bahia Mar did exactly that!
Based on the Vilankulo coast around half-way down the country, the Bahia Mar has managed that most rare of feats; providing a place to totally unwind and experience the Mozambique that few even know about.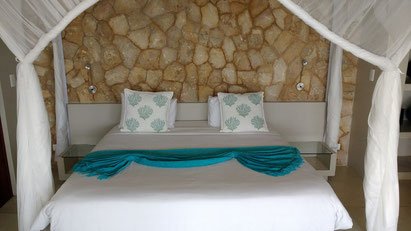 Ocean facing villas dot the hillside in a resort lifted straight out of an interiors magazine. Secluded access to a photo-shop perfect beach through a little wooden door is just one of the numerous selling points of the Bahia Mar, as well as private plunge pools under the shade of enormous magnolia trees. This is what Bahia Mar is all about.
Of course, with some villas even equipped with full kitchen and BBQ facilities, it's easy to see why one would never leave, but there is so much to do in Vilankulo, it would be criminal to not participate.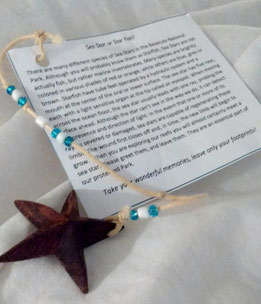 From beach picnics on isolated sandbars to scuba diving the extensive reefs, there is a little bit of everything to enjoy here. Something that puts them way above the competition in Vilankulo though, is the newest concept of the Bahia Mar. 
An in-house gym and workout room with a schedule of classes puts some western chain-gyms to shame, and with a growing market for health retreats and luxury spa stays in Mozambique, this place has already nailed it with its dedicated wellness packages.  For those that refuse to exert themselves on vacation (there's no shame in it, you've earned this) the onsite restaurant and bar makes light work of indulgence; that's one of the special things about Mozambique as a whole.
For a country that isn't totally overrun with package tours, they certainly know how to cater for western palettes. It's no different at the Bahia Mar.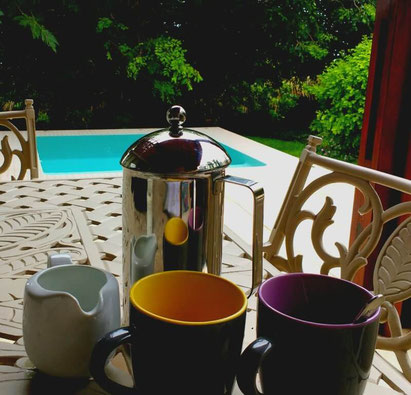 As if there weren't enough precious moments to be had in Vilankulo, the Bahia Mar also offers a completely unforgettable service that isn't often seen. For capturing your memories, they even have an onsite professional photographer that can accompany you on a day-trip or beach walk and yes, capture a whole set of candid shots for you to treasure forever; speaking from experience, it beats a selfie stick hands-down!
I can see this being an amazing opportunity for honeymooning couples; almost makes me want to get married again! (to the same person of course, I'm not a monster)
---
---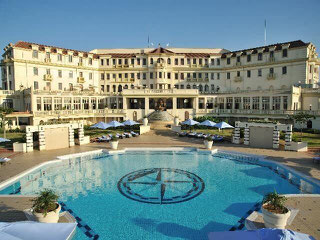 3) Bask in colonial glory at the Polana Serena Hotel, Maputo
With our three weeks in Mozambique almost at an end, it made perfect sense to spend a few days soaking up some of the charm of the capital city, Maputo.
While not known for its architecture on the global scene, Maputo is something of a wonder to me. A city totally unlike any we had seen in Africa at the time. With wide streets, tree-lined avenues and ample dining options, Maputo is a real diamond in the rough.
The crowning jewel of it though, has to be the spectacular Polana Serena hotel. Built in 1922, and having over 140 rooms, the Polana is indeed a grand sight to behold. It enjoys an enviable location on a Maputo hilltop, in one of the leafier neighbourhoods. It's easy to see why travellers have flocked here for almost 100 years.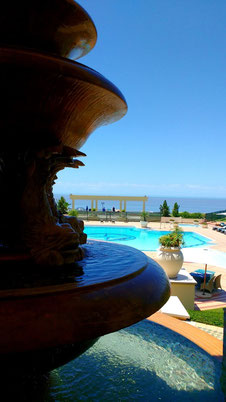 The building itself has all the splendour you would expect given its heritage, and for us, the showstopper had to be the plush interiors…clearly, no expense has been spared in making sure the hotel itself never looks tired or old.
From the marble lobby to the stunning pool area overlooking Mozambique's enviable shoreline, the Polana delivered everything we could have hoped for from our city stay. 
Of course, with such an enormous hotel to pass our last few days in, we would be remiss for not sampling some of the excellent fine-dining options that guests can enjoy onsite.
Refined buffet and international fare is served in their gorgeous terrace and a dedicated sushi outlet keeps lovers of seafood looked after. 
For the last few nights in Mozambique, it was all too important to savour as many moments as possible, so a trip to the hotel's dedicated Maisha health centre and spa was called for. It's not always possible for hotels of this grandeur to seem intimate, but the Polana just managed it; perhaps it's the historic elegance of the place, or maybe, it's the range of different places in the hotel to simply sit and people watch.
Whatever it was, it provided us with a perfect farewell to our Mozambique trip. Watching the sunrise from our private balcony on our last morning before flying out, is not something I will easily forget.
---
---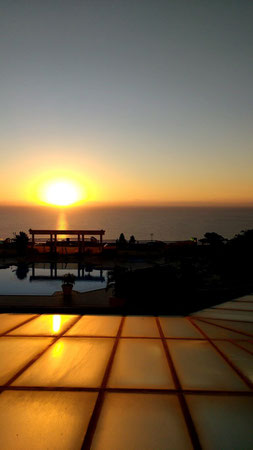 Alas, any trip to a brand new country will always leave me wanting more. I fell in love with my safari in Kenya, and the evocative Erta Ale in Ethiopia, but these are places many have heard about!
Truly that's what is so interesting about Mozambique. The lucky people of South Africa have this emerald beauty right on their doorstep, but for the rest of the world, Mozambique takes a little more commitment to reach.
But with effort comes reward, and for a taste of East Africa that's both secluded yet  accessible, untouched yet developed and undiscovered yet full of treasures, Mozambique most certainly makes it to the top of our 'you should visit' list…not least for the wonderful memories that are ready to be made!
Have you recently been to Mozambique? Have any tips to share? Or are you planning a trip for the future? Why not get in touch using the links below...
Any questions or such why not comment below or find me on your favourite social media – Twitter – Facebook – Instagram.
---
Did you like this? Want to read more just like it? Well subscribe to our newsletter;
(Don't worry, we won't be spamming your email every day! Just high quality travel updates, tips and stories every month or so...go on, sign up)
---
---