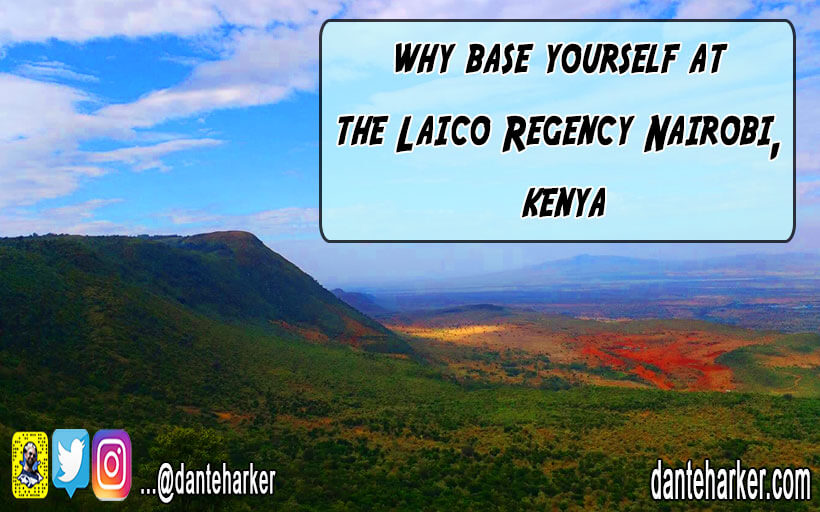 ---
Everybody loves a good Capital City right? Whether it's a place for indulging your inner foodie, soaking up local culture or getting to 'shop til you drop' in one of many designer stores or boutiques, most capital cities offer the lot.
Nairobi is absolutely no different! The pulsing heart of Kenya has long drawn visitors from all over the world for numerous reasons. Its central business district attracts foreign investment, its excellent infrastructure brings in citizens from all over the country. And Nairobi's prime location makes it a fantastic base for travellers, nature enthusiasts and tourists looking for their very own 'Out Of Africa' experience. That's where the Laico Regency Nairobi comes in!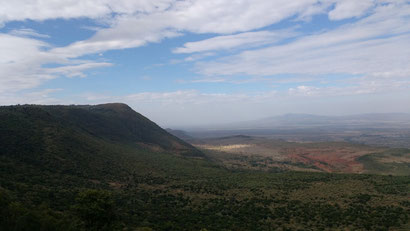 Things to do in Nairobi, Kenya
Within hours of the Capital, there are countless activities to get tourists smiling and SD cards full.
From arguably the most famous reserve in the world at the Maasai Mara, great beaches in Mombasa, to conquering Africa's second tallest peak at Mount Kenya, there is something for everyone.
But if it's an oasis of calm you are after, then chilling on the shores of Lake Victoria or beaches of Lamu island might be for you.
Regardless of the motivation, Kenya itself offers an eclectic mix of things to keep wanderlust at bay and with Nairobi undergoing something of a cultural revolution at the moment, there has never been a better time to visit this frenetic but alluring city.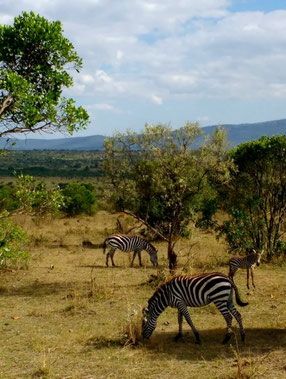 This being said, after several weeks on the road, it's easy to feel the effects of 'travel fray' (it's not currently a term, but we're trying to make it one!).
What we're referring to, is that general feeling of fatigue one feels after too many nights on hard beds or clammy coaches.
Whenever we feel this way, it's time to take note of what we still want to do in a destination. In the case of Kenya, a safari, a visit to the seaside and a spot of culture in one of the many museums or galleries.
Plus, check into a centrally located hotel that will give us a little respite from the heat. Kenya can get very warm, just in case you weren't aware!
---
---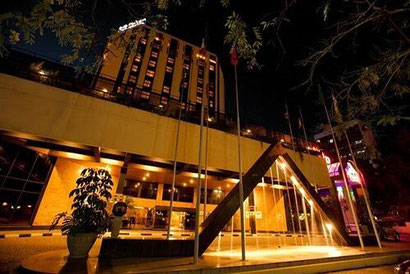 The Best Hotel in Nairobi, Kenya
For our stay in Nairobi, the perfect choice was the Laico Regency Hotel. This place is something of an icon in the Capital's hospitality scene, and it's easy to see why.
For us, first impressions really do count, and all too often, some grumpy front of house person or dodgy looking reception can really set the tone for our stay.
Thankfully, on arrival at the Laico, the incredibly grand entrance lobby is quite a sight! There's a lot of gorgeous brass, a lot of reflective surfaces and plenty of smiling staff.

Hotels are a very tricky thing to get right in cities as everybody has their own idea of what is 'expected'. We always feel that an easy check-in, a comfy, quiet room and a nice breakfast are the 'holy trinity' of good hospitality. Naturally, there are many other additional touches that vary across the board, but if you aim to get those first three spot on, then the rest falls into place.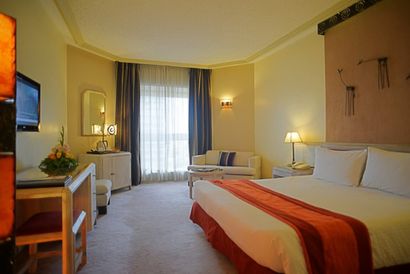 For us weary travellers, our stay in Nairobi was all about stopping off, unpacking a little, eating some good food and generally putting our feet up a little before the next adventure.
The Laico Regency Nairobi has it all!
Thankfully, we got all we needed at the Laico. It's not often that we visit a city and barely want to leave the hotel as we are often far too greedy to try the local street food and absorb the atmosphere in the local markets and malls.
However, once we had slipped into that Laico robe, there was no going back.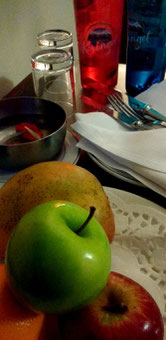 With a vast selection of rooms covering a number of floors, guests can easily find the right configuration for them.
A Hotel Overlooking Uhuru Park, Nairobi
For our stay, one of the newly renovated rooms on the seventh floor afforded us views over the Uhuru park and the city beyond (I never tire of a sweeping city view).
It's interesting with the Laico that it's clearly been around a while, but every element of the hotel is gradually being renovated and brought up to the standards guests expect from a hotel like this.
The same goes for the well-equipped gym, sauna and steam that we got to use; with hotels like this one, it always surprises me if they don't have these facilities to keep customers entertained.
---
---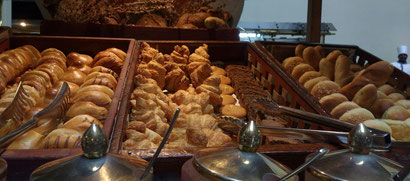 The Best Breakfast in Nairobi
Of course, with a varied national cuisine and our having travelled fairly non-stop for a month, there was a deep longing for that most comforting of starts to the day; a giant buffet breakfast!
Without painting a picture of us as some kind of ravenous, gluttonous British pair, we were reliably satisfied each day by the offerings at the Laico.
This was not only the morning selections but also, the variety of meals on offer in the hotel's dedicated restaurants.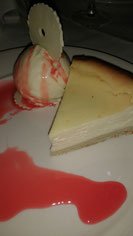 Where to Eat in Nairobi
Nairobi has an emerging dining scene, and with stiff competition from neighbouring properties, it remains a constant challenge for brands to keep up and provide nice dining options for clients that don't wish to leave the hotel (again, did I mention, Kenya is WARM).
The Laico has a wide ranging choice of places to indulge; from the authentic Italian Roberto's on the ground floor to the a la carte meals served in the Atrium Garden Restaurant underneath THAT enormously beautiful Maasai Earring mosaic.
The Laico certainly kept us gastronomically entertained for the duration of our stay.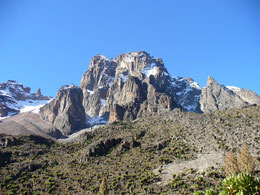 This abundance of quality food naturally meant that while our main purpose to visit was to relax, we had no choice but to engage in at least a little physical exercise.
The gym provided more than enough, but so did the heated rooftop pool that guests have access to; that's right, a heated rooftop pool to do lengths in. Yes, our life IS that glamorous!
It wasn't long before our few nights in Nairobi were drawing to a close, however (you know what they say about all good things don't you?).
But it wasn't a sad departure, as we know we'll be back in Nairobi at some point; either to base ourselves before a migration safari or to take the time to visit one of the numerous art galleries that are springing up all over the city.
Whatever the reason, it'll be the Laico we head to again. Yes, for the food, yes for the rooftop pool, and yes for the location.
But mostly, it'll be for the staff and team there that made us feel so welcome and gave us our last few days in Kenya, confirming that the rumour is true; Kenyan hospitality is second to none – particularly at the Laico Regency.
Any questions or such why not comment below or find me on your favourite social media – Twitter – Facebook – Instagram.
---
---
Did you like this article? Why not pin it? You can do that very easily...go on, do it!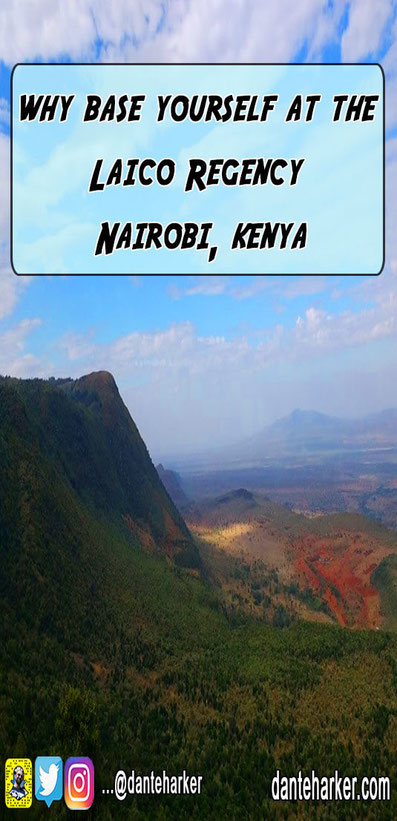 ---
Did you like this? Want to read more just like it? Well subscribe to our newsletter below; don't worry, we wont be spamming your email every day! Just high quality travel updates, tips and stories every month or so...go on, sign up
---