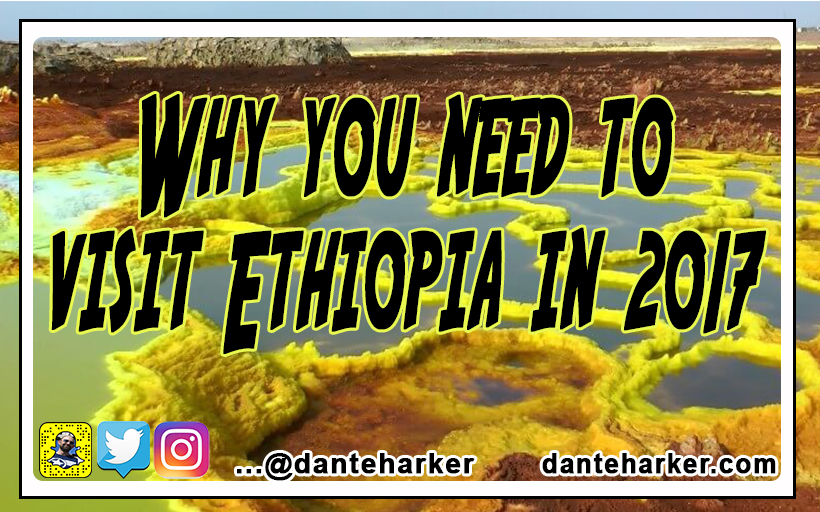 ---
Sandwiched between 6 wildly different countries in North East Africa is a nation of fantastic variety. Largely undisturbed by mass tourism, and with a gradually improving infrastructure, Ethiopia is a place on the brink of being the next big thing on the continent.
Nature enthusiasts are spoilt with its wild terrain and history buffs are enthralled by its rich past. But Ethiopia is not yet on everybody's travel list in 2017. This is for a few reasons, but it's our job to convince you otherwise. We think Ethiopia holds a lot for intrepid tourist so without further ado, my reasons you need to put Ethiopia on your travel radar this year…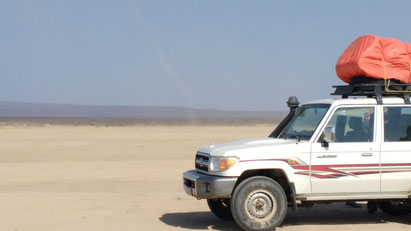 To start with, the appeal of Ethiopia lies largely in its un-tapped potential. So many places in Eastern Africa have had a gradual homogenisation, but due to a whole host of difficult times for the nation, tourism has had little room to flourish. With drought blighting the agricultural landscape and political unrest thwarting economic growth, tourists have been driven away in hoards to more 'stable' destinations.
But with care, and all the usual precautions, Ethiopia does not need to be blacklisted; it's a crying shame in fact.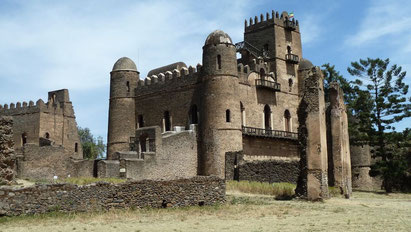 So why visit Ethiopia in 2017?
But you're not here for a history lesson, so let me indulge you.
Did you know, for example, that the largely Christian nation had the religion introduced (in a Coptic way that is) in the 4th Century? No? Well, it's only relevant because its rich past is free for all to see in myriad forms; from the ancient churches and castles of Gondar to the rock hewn churches of Amhara and Lalibela which have to be seen to be believed.
It's not just history fans that will be satisfied with what's on offer though; the country itself is split into many different regions, each with their own individual flavour, language and culture. It makes Ethiopia a genuinely interesting place to travel through; whether that be local minibuses or charter planes. You can wake up in the buzzing capital and within just a few hours be in the scorched and otherworldly afar region in the north which feels like a different planet, let alone region.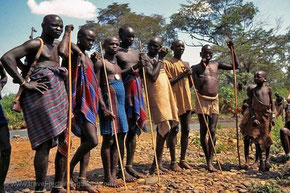 Of course, the African continent is rightly famous for the ethnic tribes that refuse to let modernity ruin their way of life, and Ethiopia is no exception.
The most known of these is the beguiling people of the Omo Valley. Their fascinating cultural heritage and ancient customs going back generations can be explored with ease using a registered tour group and, believe me when I say, that for a country in the grips of political unease, there are plenty of tour operators and agents available to show you the highlights of this untouched part of the world.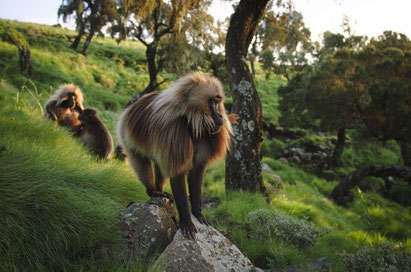 But for me, Ethiopia is really a gold mine due to its natural wonders. From tracking wolves in the Bale Mountains to visiting the last Gelada baboons in the world in the Simien Mountains, the country holds a lot for your average nature lover. But don't be put off by lengthly journeys on bumpy buses. Ethiopian Airlines has a pretty great network of internal flights to get you from A to B in no time!
Anyone who enjoys stunning scenery and tranquillity will find themselves very at ease in this landlocked nation. This doesn't even touch on what I thought was the highlight of my visit; the captivating Danakil Depression with Erta Ale at its centre.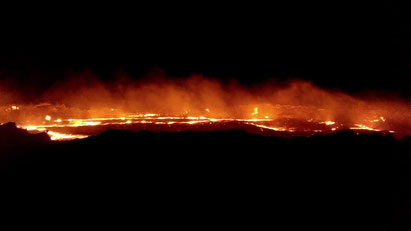 For those not in the know, Ethiopia's border with Eritrea to the north is one of hottest places on planet earth. It's a shockingly arid region dotted with salt mines, sulphur lakes and millennia old lava flow.
At its centre, like a great fiery jewel in its crown, is the globe's only permanent lake of lava. To say that a visit to this magnificent volcanic area was the best part of my trip is an understatement. Equal parts horrifically dangerous and hypnotically beautiful, the Erta Ale simply HAS to be the top of your list for your Ethiopia adventure.
---
---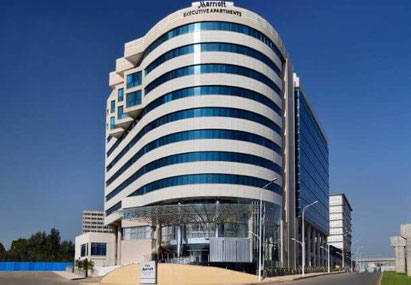 Where to stay in Addis Ababa, Ethiopia
Of course, with all these activities and travel in this proud nation being tricky at best, what I needed for my stay was a fresh, clean place to retreat to.
I'm not a fussy traveller by any means, but every so often, when I've been on the road, what I require is somewhere with fantastic wifi, big clean rooms, vigorous air conditioning and some great food.
For my adventure in Ethiopia, I chose to base myself in the capital, Addis Ababa and once there, I chose the brand new Marriott Executive apartments. It's a departure for me as, usually a room is enough, but as I fancied unpacking for a few days and really spreading out a bit, it seemed the ideal option. In fairness, I think the majority of guests there are business travellers, but it occurred to me that it would be ideal for families or even, small groups visiting the country together.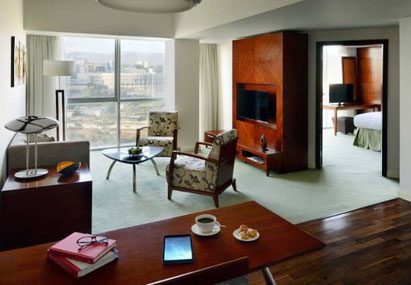 With 108 serviced apartments at guests fingertips all completely new, it's hard not to like this place.
When I'm on the road, it can sometimes (read: almost always) be that checking into a grubby hotel is the worst part of the day. From icky toilets to faltering showers right down to rickety fans and grumpy staff, hotels can be a mixed bag.
But the Marriott Executive Apartments took away all worry for me as, their sole aim is to provide the very best stay in Addis.
With a fair few hot grimy places on my visit, lounging around at the Marriott poolside was a real respite. But quite apart from the 'luxury' side of things, the apartments are just very well equipped. Great TV with a million international channels, a fully stocked kitchen to cook my own food and a massive shower and bathtub was all I needed to get me rested and renewed for the next adventure, and that doesn't even begin to describe the food at this place!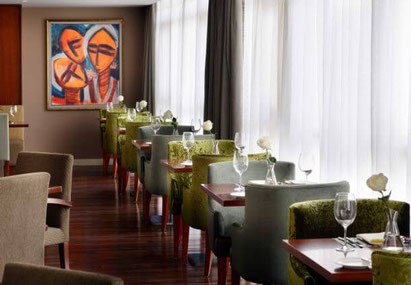 Each morning, I will admit (with some shame) that I partook in the buffet breakfast and had a chef cook me fresh waffles there and then; much Nutella was consumed.
As well as this, their fabulous on site restaurant, Pepper and Spice, has an eclectic and surprisingly affordable selection of dishes; from salads and curries to steaks and local fayre, every corner was covered. I enjoyed most of my meals in my apartment's kitchen during my stay, but when I did dine, it was all gorgeous.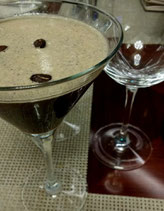 Highlights being the homemade chocolate ice cream delicately spiced with Ethiopian Berber, and of course, the fully serviced bar had a few tricks up its sleeve; most notable of these is the Adyssinia Bhuna Martini.
Made with international booze and Ethiopian coffee (which is Excellent by the way), it was the perfect way to end my stay at the Marriott Executive Apartments.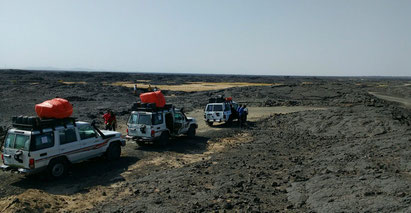 So my trip to Ethiopia came to an end, and once again, I was forced onto another airplane. But not without a desire to return and see more; next time I plan to visit the ancient Muslim town of Harar and feed semi-domesticated Hyenas…or maybe trek and camp around the rugged northern mountain regions.
Needless to say, I was lucky enough to visit Ethiopia in 2016, but I implore anyone who wants un-packaged adventure, friendly locals and gorgeous city apartments, to get on Skyscanner and check out flights to Ethiopia…a place you need to visit now, before everyone else does!
---
---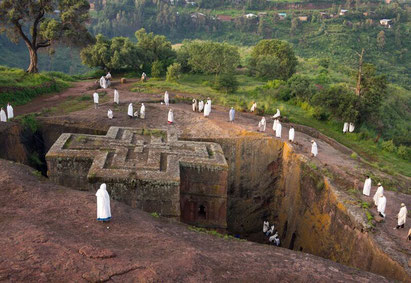 ---
---