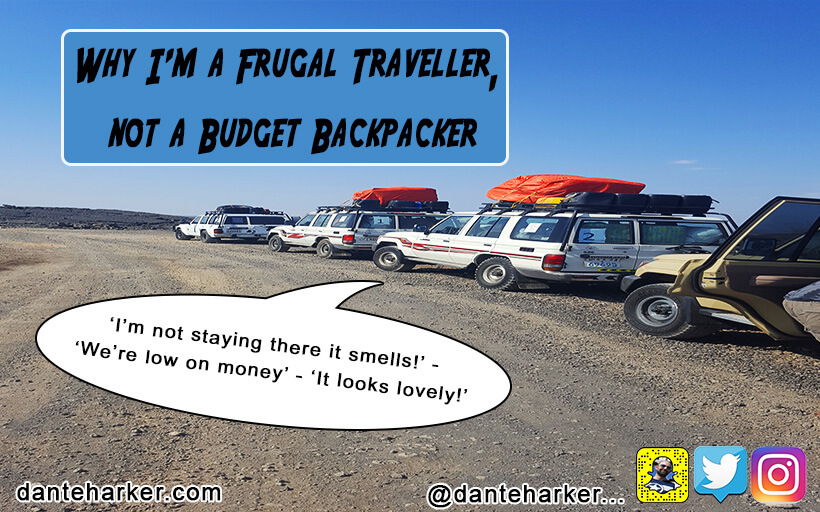 ---
There are many ways to travel and probably more ways to be a blogger. If you research starting a blog you will hear 'find a niche' banded about a lot. 
Some people keep that quite broad, so their niche might be travel food, adventure travel or family travel etc. Others take it a little further with - great food in [insert city]. Then there are those who take it to the extreme – how to travel with two children and an unhelpful husband – roadtripping; me and my Chihuahua etc.
In the case of travel there are lots of niche blogs about how to travel on a super tight budget. No, a super, super tight budget, NO for free, travel for free, right now, no budget needed – and so on until they are pretty much the niche of the niche.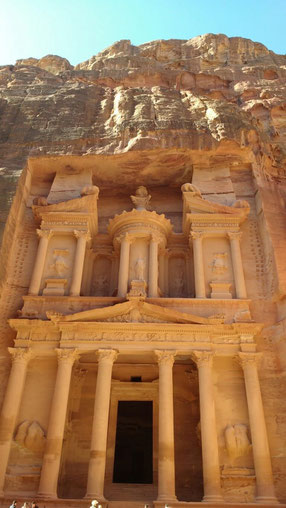 We have always struggled to find our niche – though struggle might be the wrong word as we haven't really looked for one. 
All we really say is that we travel so that we have things to write about. And with this in mind it makes sense to make that travel as interesting and adventurous as possible so the writing is more fun.
Our trips are always done on a budget, but we are not what you would class as budget travellers. We certainly wouldn't go to the extremes as those who label their niche budget travel do.
We have met these kinds of travellers on the road, everything has to be as cheap as possible. Which is great and all, but sometimes cheaper isn't better. We met a couple who took a photo of themselves at the side of Machu Picchu rather than going as they felt it too expensive. They were in Peru, but they still didn't want to spend the money. When we went to that site we managed it for around £110 – which doesn't seem that much in the scheme of things.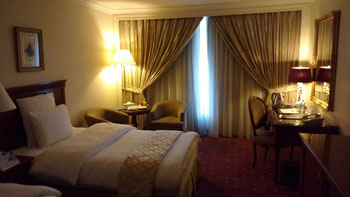 I'm all for saving money, and I hate feeling that I've overpaid for something but I would call myself a frugal traveller rather than a budget one. 
If you check some of the other articles on this site you'll see that on some adventures we've worked hard to save every penny. And on others, we've decided that it would be amazing to see the sunset in a nice hotel overlooking the Nile – and for the latter that meant spending out some money. We looked for the best deal, but we didn't go for the cheapest option in the city.
When it comes to the cheaper options these are often as much about saving money as they are about the adventure. Plus, by taking these cheaper trips and getting that information up online it helps other travellers.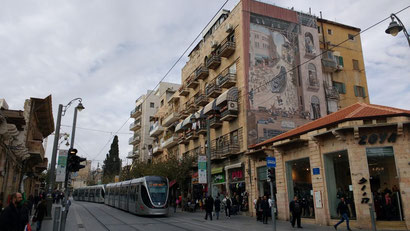 Recently, in Cairo, we were told that we really shouldn't take public transport to the see the Pyramids.
It was 'too hard', 'dangerous', 'too much hassle' - it proved none of these things. Half the issue is that when you talk to people in hotels, they often drive and don't need to take public transport so they actually don't know too much about it.
Read here how we visited the Pyramids at Giza on a budget, without sacrificing fun!
Even in the UK I've heard people say they could never get on the bus – which is a little tragic. 
The 15 minutes on the metro (no worse than London's), and 20 minutes on a local bus (a little rough, but nothing to worry about), for both, cost us less than 50p return. 
We didn't have to deal with bartering with the taxi driver. Or him insisting that he would be our tour guide even though he knows nothing about the site, or that he really must wait for us. At which point he'd sit there staring at us, or looking impatient if we took 'too long'. Nor did we have to go on a tour where we get to look at what the guide feels is the most important thing to see – we got to just wander around. 
---
---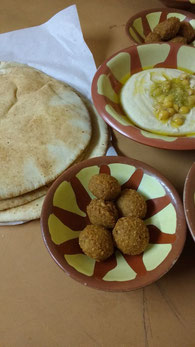 It would have been easier to take a tour, but there is much less adventure in doing that and it would undoubtedly have been more expensive. The fact that using public transport saved us money is the afterthought really – so frugal adventure travel, not crazy budget travel.
There are several tools and sites that we use to make travelling easier – I say easier as you are often thrown out of your comfort zone when you travel independently. As I type this I'm in a small city called Mekele in Ethiopia, we haven't seen another western tourist here and we're off to 'one of the most inhospitable places on Earth' tomorrow as we really want to see a lake of lava (that we'll have to hike 3 hours up hill in 50-degree heat to get to).
Accommodation:
There are three places that we now look for somewhere to stay – there are 1000s of sites on the internet, and though you might save a pound here or there, these three are rarely beaten for what they offer. 
Booking.com – It's still not that hard to arrive in a city and find a hotel, with no booking. And in the past this was always how we treated travel. Just rock up, walk around for an hour or so, decide where we wanted to stay and go from there.
These days, most of the world is online and most hotels are on booking.com – the reason we use this one over other sites, apart from they are rarely beaten on price, is that you can usually cancel your booking right up to the day before you arrive. This is super important when travelling as plans change all the time. Opportunities pop up, you might meet people or hear about something you really have to see etc. 
On a note about the price, if a hotel is on booking.com it is usually cheaper on there than it is at the hotel. In the case of the one we're in tonight, it's about £5 cheaper a night, which is worth saving.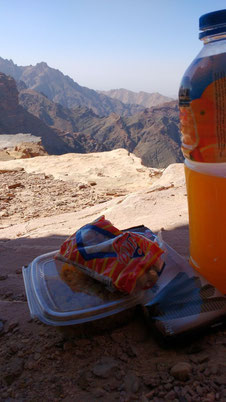 Airbnb – I love this site. It allows people to rent out their homes, either as a room or the entire place. The larger the site has got, the more hotels and airbnbs you see listed on there – which is a little annoying, but it's still worth using when you can. 
Need more convincing? Check out my reasons to sign up here!
Airbnb is most useful in cities we've found. There you can often get a full apartment for less than the cheapest hotel room. In Barcelona, recently we couldn't find a hotel room for less than £80 a night where as we got an apartment for £32 a night – not a huge apartment, but bigger than a hotel room and with a kitchen for drinks and a fridge.
These latter things are really helpful as one thing that people often spend a lot of money on while travelling is food, so if you can cook for yourself once in a while that can really make a difference. 
The downside with Airbnb is that when you book, you pay up front, so that money has gone. You also need to check their cancellation policy, and you have to do this each time before you book, because you are dealing with a different person each time, with different rules. 
Couchsurfers – If you like getting to know the locals and really getting a sense of the culture of a place then it's worth checking out Couchsurfing. This is a site that's been around a really long time and you actually request to stay for free with people. It is generally seen as bad to use people as a hotel and more seen as a way of meeting new people. We've had well over a 100 people stay with us over the years and we find it really interesting. 
---
---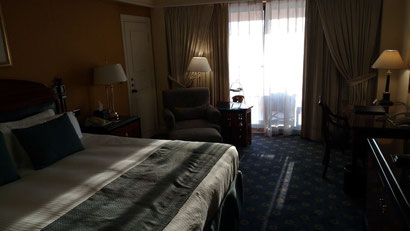 Flights 
We go with Skyscanner – again it pretty much always brings back the cheapest price when you search, but what we really like is that you can search the entire month.
You don't have to pick specific dates, you can see which date of the month is cheapest. This isn't hugely useful if you get X number of holiday days a year, but when you're on an extended trip, it can really help with the planning. 
More tips on how to get the best flight can be found here
Apps
We use Trip It to store all our flight information. You can forward any flight/hotel/tour details onto it and then it delivers them back in a neat little app on your phone. I think at the start of this trip we had 11 flights booked, so having the details for them all in one place is really helpful – plus it's free.
Maps.me is another amazing app. Google maps is great and like Maps.me you can download places so that you can view the maps offline. The biggest difference is that with Maps.me the maps are searchable offline and you can route to places. I still find it amazing that my phone knows where I am even when I don't have internet access. 
A decent map app is really useful when you want to travel on local public transport, certainly if you don't speak the language. It means that you can watch the dot as you make your way towards your destination and yell hysterically when it's time to get off (or wave politely if you must).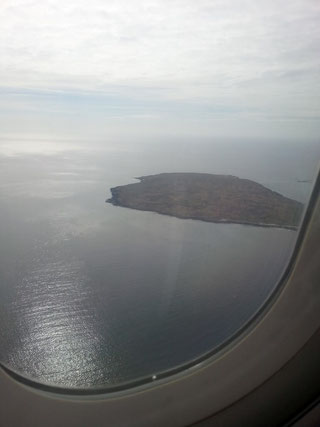 Research
Other than Google of course, there are two places where I'd look for information about new places. 
(Side note regarding Google, remember to set it so it shows posts only from the last couple of years. More than once we've forgotten to do this and later – 'when the ferry no longer runs' – we've found out the blog was 10 years old.) 
Thorn Tree – this is the Lonely Planet's forum. It's rare that someone hasn't been to where you want to go so this forum is a great place to ask questions.
You do have to be careful that your question isn't seen as too 'basic' – or defend yourself if you only plan a fleeting visit somewhere as people do like the sound of their own OPINIONS on there – but it's worth a read.
The second is BootsnAll – this is a great site with friendly people and some good posts. They have a travel chat every Tuesday 8:30pm (UK time), that's really interesting. 
Do you have any tools that you swear by when planning trips? Are you a frugal traveller too? Or are you a budget one? I'd love to hear from you! Just get in touch with me on Facebook or Twitter. You can also comment below! 
---
---