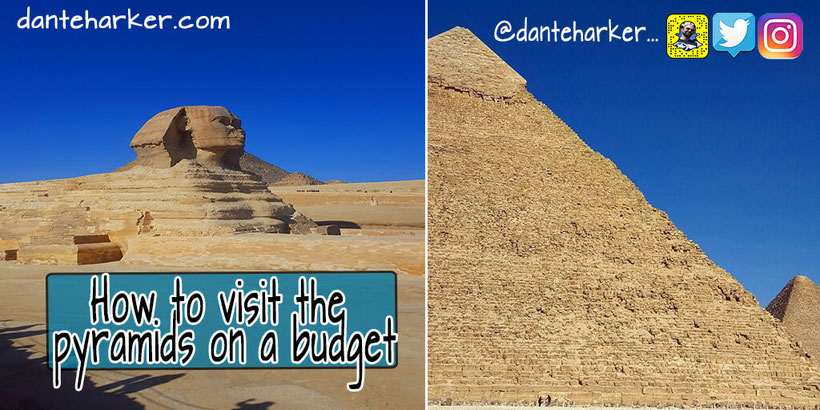 ---
Egypt is high on many travellers wish list, and in particular, the massive and inspiring Pyramids at Giza. Built thousands of years ago by a culture that has fascinated and perplexed people for many years, they are arguably, one of the best examples of man's ability to achieve the seemingly impossible.
The Pyramids themselves lie just on the outskirts of Giza (which is essentially a zone within the greater Cairo municipality) and are incredibly easy to get to as long as you know how.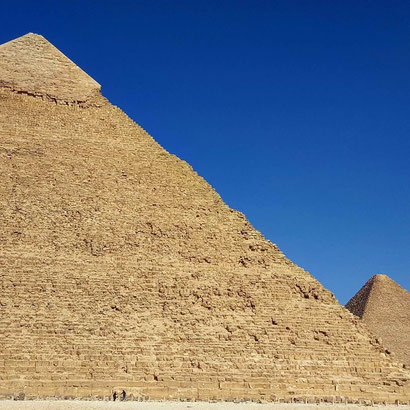 There are plenty of tour options available, but I'm not a big fan of tours, plus, due to the Pyramid's proximity to Cairo, they aren't impossibly expensive even if you want to just jump in a cab. However, where is the fun in that?! A lot of the time, us frugal travellers make decisions based on how much of an 'adventure' they will be, not just how cheap /how expensive they are.
Read here some tips on how to save for travel
For us, a much greater adventure and stand-out memory would be to simply navigate the Cairo public transport system. It would certainly be memorable, and maybe, just maybe we could save some pennies along the way. What follows is our account of how to get from downtown Cairo to the main entrance to the Pyramids, and then back. Before we start, here are a few basic points that you should bear in mind;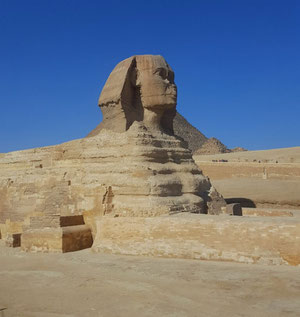 • Make sure you have plenty of small notes with you. Kiosk people, metro counters and buses have zero change, so do yourself a favour, and stock up on small bills
• We travelled in December 2016, so the weather was clear and very warm. In the summer months, it probably becomes unbearable on the Metro, so it's worth thinking about
• Download Maps.me or Google Maps onto your phone. The Maps.me app enables you to use detailed maps of your chosen area and, even when online, locates your GPS signal which means you will never get lost again.
• Finally, as with any public transport (the UK AND US included) keep your wits about you, don't flash cash and try to enjoy the experience.
Check out our guide to visiting Machu Picchu on a budget here
---
---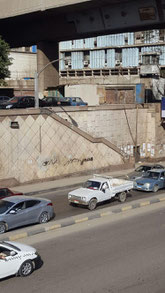 1) Jump on the Metro at Sadat station. Head south towards El Monib; you need to buy a ticket for El Giza. It costs 1 EGP. This journey takes approx. 15 minutes. Keep your eyes peeled and get off at El Giza.
2) Once off the Metro, walk down the concrete stairs on the left. At the bottom of the steps, turn left and walk along the metro line. It's a bit grubby and chaotic down here, but you'll survive.
3) In front of you now will be a motorway/underpass. You want to get on a bus heading toward the Pyramids (i.e. west from where you are now) so hop over the road, and stand on the side of the road. The walk from the Metro station to this point takes less than 5 minutes by the way.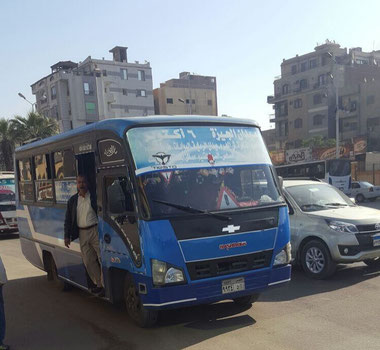 4) Get on one of the millions of little minibuses that are heading to the junction; when they pull over just say 'pyramids' and chances are, they are heading in that direction. You will be on this little bus for about 15 minutes depending on traffic. This little journey costs 2 EGP each.
5) If you've been following the little blue dot on maps.me  or google maps, then get off at the junction. Chances are, the bus guy will also shout for you to get off. From here, cross the road and head down the wide boulevard that is lined with dry looking palm trees. There is colourful hieroglyphic graffiti on the walls on the right. Walk in a straight line for about 15 minutes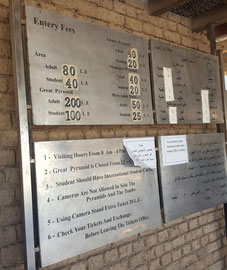 6) Walk up the hill to the main ticket counter…ignore the various touts and dodgy blokes offering you help/guide services or telling you they are official ticket inspectors. They are con-men. When you arrive at the actual ticket kiosk, it will be really obvious to you. Buy your ticket for the general area here for 80 EGP each then go walk around and enjoy one of the world's most spectacular man-made structures.
7) The journey back is the same, but in reverse (obviously).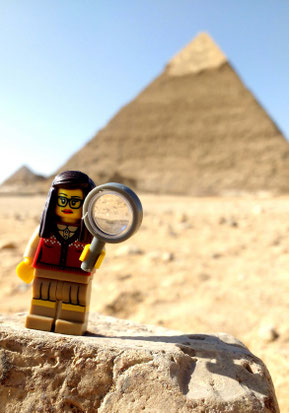 So, total time to get from downtown Cairo to main entrance of Pyramids is 60 minutes
Total cost of public transport to get there costs 3 EGP per person. (one way)
I think we can all agree, that's a shockingly tiny amount, but in fairness, this, for us, wasn't about the cost particularly. We just fancied the jaunt of the public transport network which really, is not that bad at all!
Hope you found this useful! If you have any questions, get in touch with me! Did you do this recently? How did you find it? Any alterations or corrections I need to make? Just get in touch, I'd love to hear from you.
Facebook - Twitter - Instagram or leave comment below.
Check out our guide to visiting the Galapagos on a budget here
---
---