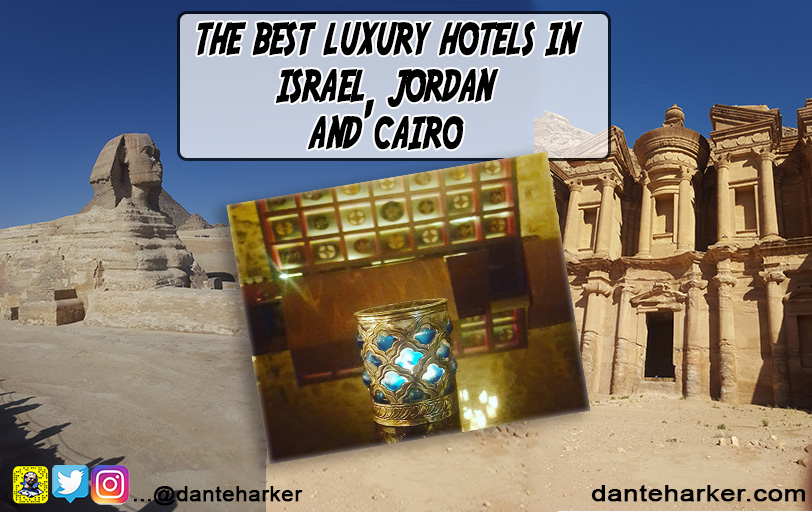 ---
As travel professionals, there are many different things that keep us getting on planes. Whether it's that desire to see unfamiliar sights, taste strange foods or simply wander carefree through an unknown street with no particular destination in mind; the motivation is always the same. We travel because we want to experience a different part of the planet; and depending on what trip we have in mind, that can mean a whole world of options and opportunity.
For us, a trip can occasionally mean enjoying the best that nature that has to offer whether that's an isolated resort on wooden stilts built over a coral reef, or a secluded jungle hideaway with only the sound of the rain and howler monkeys for company. But every so often, the city calls us and it's time to discover the best that a place has to offer while having all the modern amenities and luxuries you can imagine.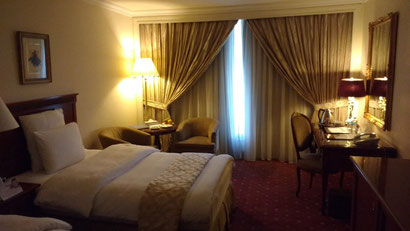 For us, staying in the city means we can enjoy cultural highlights of course, but also, there is invariably a huge selection of places to eat, drink and enjoy nightlife. Not to mention the easy access that most cities have to interesting cultural landmarks such as natural history and archaeological museums. With that in mind, and with so much choice online, it can be a little overwhelming!  
So we've handily put together a mini list of our three favourite hotels in three totally different cities in the Middle East and North Africa. (You can check out my article on top ways to splurge in South East Asia here) These hotels are all in great locations, they all put service first and they all have a little something that makes them totally memorable for those that visit. Without further ado, our top 3 luxury hotel suggestions for Israel, Jordan and Egypt….
---
---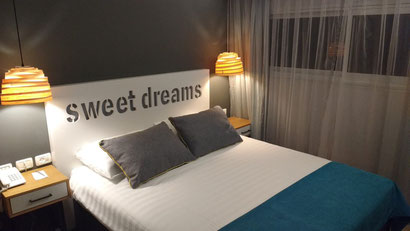 Prima City Hotel, Tel Aviv, Israel
Israel is rightly famous for its treasure trove of ancient holy sites, not to mention the fantastic food and drink scene. This is even more true of the countries famous beach city; Tel Aviv. Famed the world over for its liberal attitude and world class dining scene, Tel Aviv is a place not to be missed.
But with a plethora of hotel choices, it can be difficult to find a memorable and unique place to stay; until you discover the Prima City Hotel on Mapu street.
Located just a single block from that famous Tel Aviv beachline, Prima City offers a totally new kind of hotel experience. Yes, the hallmarks of all good luxury hotels are present (great service, great location etc) but what defines it is the incredibly edgy, funky interior.
The hotel benefits from a recent upgrade, which says goodbye to dusty old rooms and hello to some cutting edge design by renowned interiors guru Artan Betonada, along with a host of swish fixtures and fittings. The whole place feels very new (in a good way) and with sweeping sea views from many rooms, you cannot forget you are in Tel Aviv.
---
---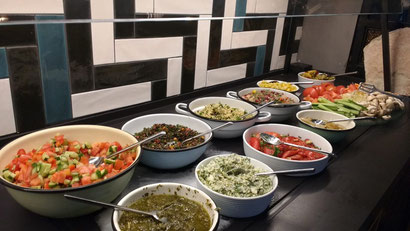 Of course, it's not just door handles and shower heads that define this place; it's the concept-style bar/restaurant that greets you as soon as you enter the hotel lobby. Kosher-friendly Mapu by Nir Zook is make waves (excuse the pun) with its unpretentious but elegant Mediterranean inspired fare, and this same place is where you can sip cocktails mixed by their expert bartenders.
This feel of it being a contemporary space for people of all ages is what wins for the Prima City Hotel, and I haven't even mentioned the fantastic Israeli breakfast they serve guests every morning without fail.
A dedicated team of kitchen staff prepare a full spread of delicacies from international cereals and jams to a full Mediterranean cold cheese/salad bar. There are also eggs cooked however you like before your very eyes, not to mention the fabulous selection of breads on offer; it's truly a great way to start your day before a morning of city highlights, whether that be engaging in Tel Aviv's favourite past-time (shopping in any number of trendy boutiques or art galleries) or simply enjoying a scenic walk down the photogenic beachside promenade.
For sure, your time in Tel Aviv will be unforgettable; particularly if you choose the Prima City Hotel as your base for exploring this hip cosmopolitan metropolis!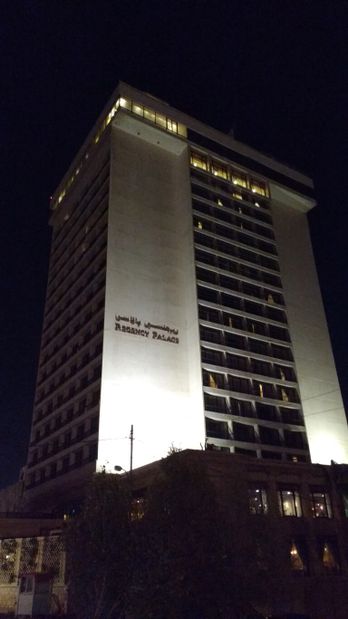 Regency Palace Amman, Jordan
For tourists visiting the fascinating country that is Jordan, at some point, everybody passes through Amman. The alluring dead sea is a mere taxi drive, and with the awe-inspiring Petra only a few hours away, the very best that Jordan has to offer is at your fingertips in Amman. 
For me, the best way to experience these fantastic sights was to set myself up in a great hotel that I could retreat to at the end of a hard days touring; this is where the Regency Palace Amman came in.
Located away from the smoky centre of Amman it's perfectly situated to enjoy easy access to the highlights of the capital while also being within easy reach of the main highways to take you back in time to Jordan's colourful past. Guests can enjoy all the usual perks of a five star retreat including spacious well-furnished rooms with spectacular city views as well as several high-end onsite restaurants catering to many different Arabian styles of cooking.
---
---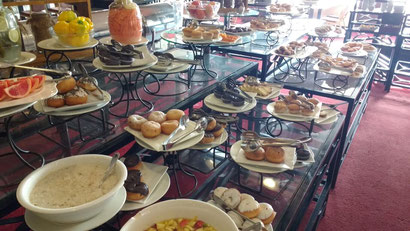 All this is in addition to the rooftop pool and fitness facilities; as a long term traveller, I sometimes get frustrated by the lack of proper gym equipment and am restricted to a basement treadmill workout. Not at the Regency Palace Amman; the gym equipment was amazing and, over the course of my stay, I was able to get a few really pumped workouts done!
This turned out to be perfect for burning off all that amazing fusion cuisine, which brings me to the other reason that the Regency Palace was my top pick for Jordan; the hotel works in conjunction with an outstanding restaurant just a few kilometres from Amman city centre, Kan Zamaan.
Kan Zamaan was recommended by the gracious hotel team at the Regency Palace, and boy was it a good call. Situated inside a centuries old market building, Kan Zamaan aims to bring authentic flavours from all over the Middle East under one roof. Inspiration taken from Jordanian fare as well as traditional Lebanese, Palestine and Israeli fare helps make this one of the best evening meals I've ever had! By the way, while we're talking about outstanding food, read here about my top 3 chocolate experiences around the globe!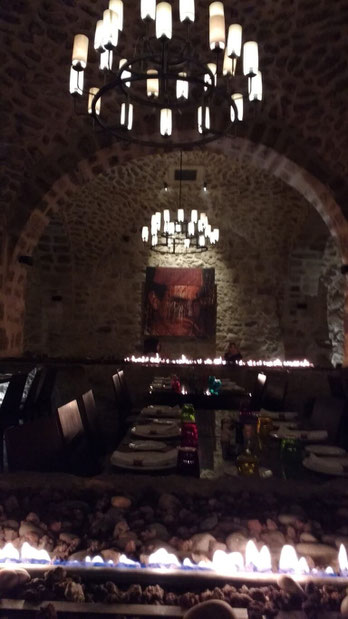 My partner and I were astounded by the beauty and atmospheric dining hall, then bowled over by a host of unusual, flavoursome and utterly unique food experiences. Our generous host made some recommendations, and frankly, we let him take the lead; he promised to deliver a selection of dishes that would showcase the gastronomic skills of the craftspeople at Kan Zamaan.
Paired with Saint George, a Jordanian Cabernet Sauvignon, our starters of typical Jordanian salads, Hummus and Mutabbal began things very nicely. Our main courses included a traditional mixed grill of the most tender meats, a slow cooked Arabian stew topped with local cheeses and (my personal favourite), the Kibbeh Nayyeh Orfali, which comes beautifully presented and is really something that any visitor to Jordan should try. It's a delicate dish of very finely minced raw lamb ground with select spices and chilli. It sounds peculiar, yes, but the mouth-feel is amazing, a bit like a very fine pate; a real treat.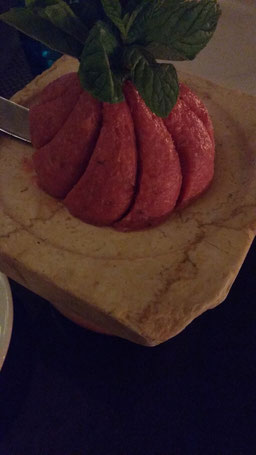 After gorging ourselves and soaking up the undeniable charm of this place, we sampled two iconic deserts; the Muhallabieh and the Ruz Bi Haleeb. One, a silky smooth milk pudding flavoured with rosewater (not unlike the best Panacotta you've ever eaten) and the other, an Arabic milk and rice pudding served with honey and crushed Pistachios.
As a final indulgent twist to the evening, our hosts prepared at our table the famous Knafet Zamaan. We watched with greedy anticipation as the chef cooked over a stove, a sort of pastry known as Katayfi dough, which, after some patience, becomes caramelised and is filled with a sweet delicate cheese, then drizzled in sugar syrup and totally engulfed in shiny green Pistachios.
The element of theatre at your table is worth visiting this place for this alone, but the flavour was also a winner; a completely unusual way to end a meal, but an utterly unforgettable one too.
We bid farewell to the people at Kan Zamaan, and made our way back to the hotel very full, and incredibly content. It was a fabulous way to spend our last night in Amman.
It was the combination of this great recommendation and the stellar view over the city that made the Regency Palace Amman our top pick for Jordan, and I didn't EVEN tell you about the breakfast buffet! I guess you'll have to discover that for yourself when you book with them.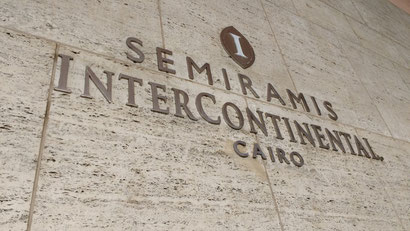 Intercontinental Semiramis, Cairo, Egypt
For many people who visit Cairo, the word to best describe it might be trepidation. With a reputation for chaotic roads and sprawling suburbs, even the most avid travellers might be put off.
But with a little research, a trip to Cairo needn't be stressful in any way, particularly if you choose the right place to stay. It's this reason that makes the Intercontinental Semiramis our top hotel selection in Cairo. From the very moment you're picked up at the airport, to the very last goodbye, this place does a great job of taking the 'hassle' out of a Cairo visit and, without a doubt, was a fantastic choice.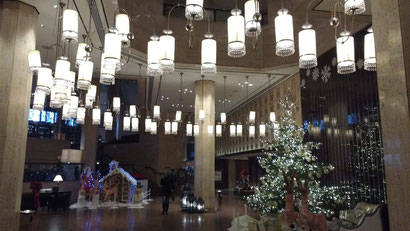 Strategically located directly on the Nile, the huge hotel offers sweeping views of Egypt's most famous river, or majestic views of the city beyond. With over 700 rooms, there is also plenty of choice for discerning travellers.
Indeed, Cairo is after all, the capital city, so has a wide selection of travellers. But I can only speak for the two of us who, on this occasion, had a mere 48 hours to whirl through the major nearby sights, much like our quick visit to Vienna, Austria which you can find out about here. What we desired, was a place to retreat to from the car-beeping and shoulder shoving, and thankfully, we found that at the Intercontinental Semiramis.
Perhaps it's the fact that it's a major global chain,  and a lot of effort has been put into making guests stay a pleasant one. Perhaps, it's the luxury touches that made our stay so memorable. Quite apart from the lovely room and jaw-dropping Nile sunset from our balcony each night, what was so fantastic about this place, was the seemingly endless choice when it came to wining and dining. With eleven fabulous restaurant options inside the hotel itself, we were quite frankly, spoilt for choice. From the delicate flavours of Thailand at Birdcage to the sumptuous and authentic Lebanese fayre at Sabaya, there was plenty to choose from. You can read all about my amazing culinary tour at the Semiramis here.
---
---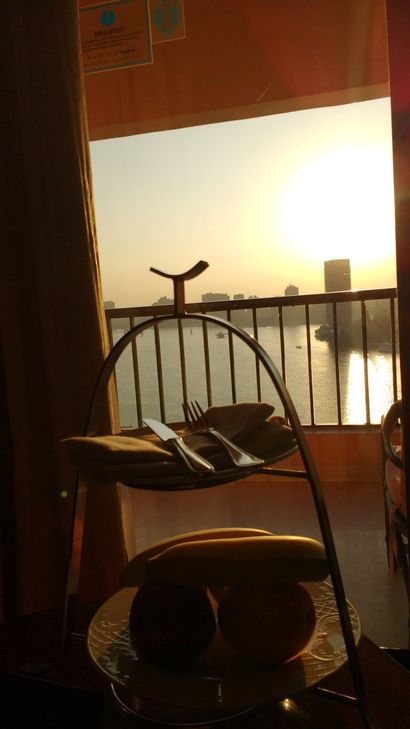 For visitors to Cairo that would prefer to stay in the hotel at night, then the Semiramis provides every option. From upmarket pastries to a genuine Italian restaurant (and a whole host in between), foodies are not going to miss out. But don't get me wrong, being in a hotel all evening would normally be off-putting, but the Intercontinental is so large, so airy, and so luxuriant that it never once feels claustrophobic.
That is the key element to great hotels like this one; making guests feel as though they never even WANT to leave! Of course, with the Pyramids at Giza only an hour away, and the famed Egyptian museum mere minutes by foot from the hotel, you'd be foolish to miss out.
The endearing memory from the Semiramis, was a mixture of a few moments (if you'll indulge me). We watched the sun set over the Nile from our room's balcony, then ate Lebanese food like kings in the Sabaya restaurant downstairs. This was followed by evening coffee in the hotel's very grand lobby, surrounded by the tinkling of glasses, a live pianist in the corner and a magnificent Christmas tree shining bright for all to see.
Of course, if you want to experience any of this for yourself (words can never alone do it justice) you merely have to book one of the ever more affordable flights to Cairo, and check in to the Intercontinental Semiramis; do it now! You're missing out if not.
Have you stayed in any luxury hotels you'd recommend? Why not find me on social media - Twitter - Facebook - Instagram - or comment below.  
---
---