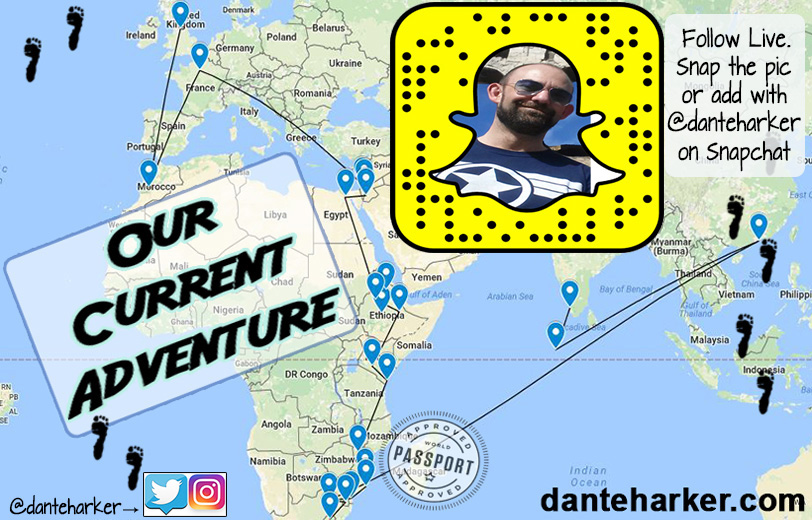 ---
The basic Idea 
Below this box is where we currently are and what we're up to......
Starting on the 26th November we'll be doing the following trip (dates not fixed in stone, but mostly right):
> 26th Nov - Leeds to Marrakesh  - Visited
> 29th Nov - Marrakesh to Paris - Visited
> 30th Nov - Paris to Tel Aviv - Visited
> 3rd Dec - Tel Aviv to Jerusalem - Visited
> 5th Dec - Jerusalem to Jordan - Visited
(Including: Dead Sea, Petra and Wadi Rum)
> 10th Dec - Jordan to Cairo 
> 13th Dec - Cairo to Ethiopia
(Including: Danakil Depression, Bahir Dar, Harar)
Read about Month One here!
> 31st Dec - Addis Ababa to Nairobi Kenya (Plans changed, we came back to Cairo for Christmas, head back to Addis on the 29th) - (Including: Safari, Mombasa)
> 11th Jan 2017 - Kenya to Pemba Mozambique
(Including: Liwonde, Maputo, Shark Diving)
> 25th Jan - It gets a bit vague here but includes, Johannesburg, Swaziland, Lesotho
> 8th Feb - Johannesburg to Hong Kong
> 9th Feb - Hong Kong to Maldives 
> 19th Feb - Maldives to Kochi India
(assuming we get a visa in the Maldives)
As you can see this is a pretty rushed trip. We decided that we wanted to go to India and when we started working out flights, we realised we could tag on a bunch of other places too (more about that here). 
If we love somewhere, we can always go back and spend more time.
Are you in or have you been to any of these places? Get in touch and give us your recommendations - Twitter - Facebook.
Are you a company/hotel/tour group etc - then please get in touch to work with me.
Many of the things we want to do on this trip are listed in my Epic Quest. 
---
Where are we now? The best way to find out is to sign up for our Newsletter here! 
---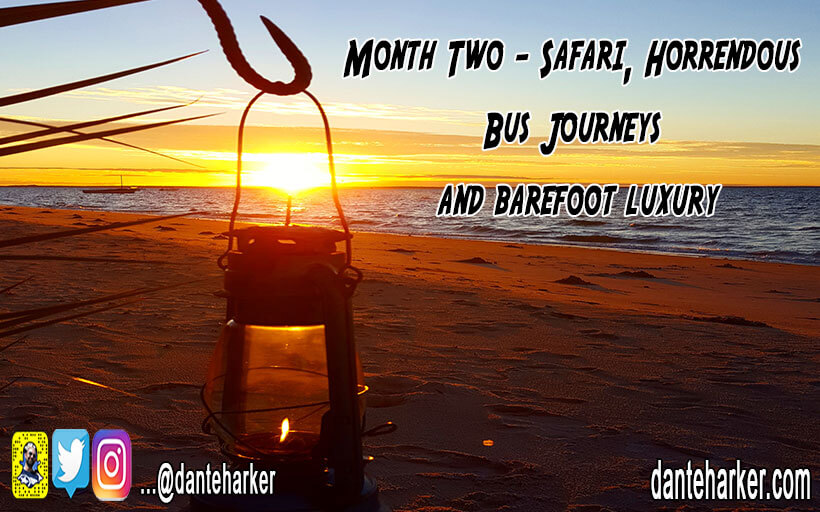 ---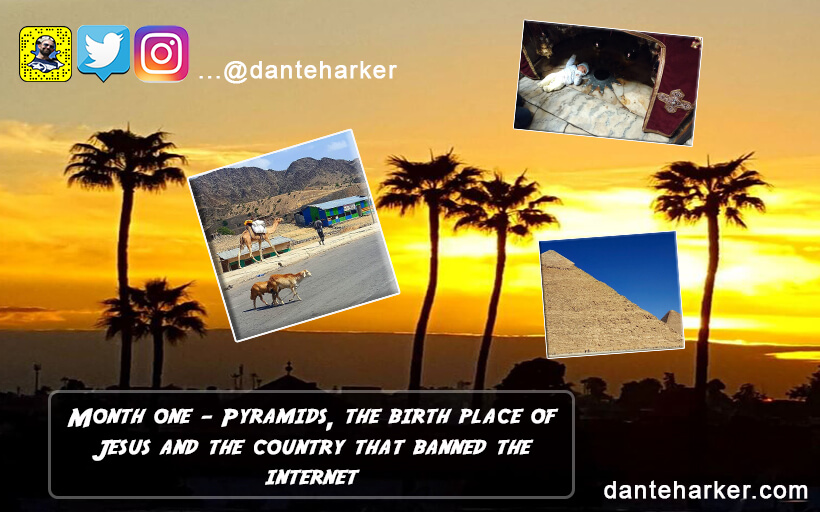 ---
---
---
---
Fresh from Instagram - Follow me Here
---