---
I do not like travelling on my own. There, I said it. I've just come back from a travel summit where we spent a lot of time talking about brands. Our personal brand, working with and promoting brands etc. And as much as I try not to admit it, I actually have a personal brand (I just find it a little creepy when I do admit it that's all).
My brand is that of a male adventure traveller (more or less), my tag line even covers it with 'having adventures and then writing about them'.
So it came as a shock to some people when I said that I'd never travelled alone before, never been on a plane by myself and despite being to over 50 countries, I'd been to none of them alone (sadly you can't count Wales as a country, I've been there alone).
Most of my adventures have been with my husband Alex, or my carer as many people insist on calling him.
When I go places on my own, I get lost, don't write down important information, talk to strangers and I'm woefully easily lead – it's just not pretty.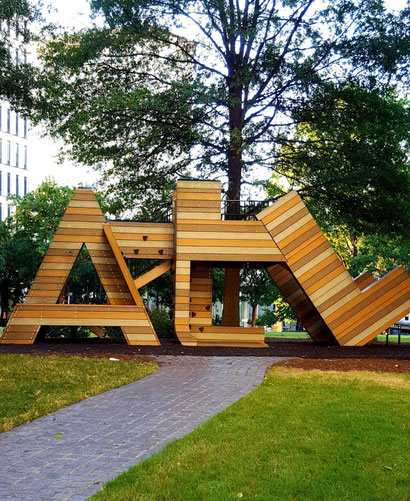 For a second year running I was invited to Sitsum – this is where the mighty city of Atlanta Georgia invites 75 Top Travel Influencers (and me) from around the world to learn from one another and promote the heck out of this very cool place.
I couldn't go last year because, I have an excuse that sounds like I'm bragging so I'm not telling you, needless to say, I couldn't go.
This year's event was only 6 weeks before our next big trip and as much as it would have been good for Alex to come along too, someone needed to stay home, work and plan.
The conference said they would pay for my flights, well Delta so nicely did and the hotel and, when there, everything was to be free of charge. To not go would have been madness. 
I will say, I didn't want to go, I do not understand why people want to go places by themselves. I know that lone travelling is 'liberating' and I once saw a meme that told me that I hadn't lived until I'd travelled alone – but I didn't before the trip and still don't get why I'd want to go anywhere without the person I chose to spend my life with? 
---
---
But, in the interest of counting my blessings and accepting that it's not every day you get invited to Atlanta, I remembered I was a grown man, and agreed to go on the trip.
After a nine-hour flight, where some middle aged man told me his life story (not as dull as it sounds), I arrived at an insanely busy airport. Atlanta International deals with over 250,000 people a day. I don't know where they are all going but it's clearly somewhere.
I made my way to the hotel, a stunning and original 'concept' hotel called W Hotel Buckhead. To say it's fancy is an understatement. The room they put me in is bigger than my house in the UK and they certainly had better toiletries.
I arrived the day before the summit started. It's very American to call it a summit, I think in the UK we'd call it a conference, but summit sounds much fancier and high powered. Not super powered, that's different, though I did wear my Captain America T Shirt when I was there, because that's the kinda child I am :)
I thought it best to get there the day before, mostly to get over jetlag but also, if I got hopelessly lost and found myself in Canada, I'd have enough time to get to the right hotel/country.
The first night I pretty much drifted off into oblivion only to be woken by jet lag at 3am, at 4am I gave up on the idea of sleep and when to the gym. So great that it's a 24-hour gym. In the UK they don't seem to trust us to use many things past 10pm.
After an hour of pretending to work out, but mostly playing on my phone, I went and sat in reception to take advantage of the free coffee and waited for breakfast. 
---
---
There were two places that I really wanted to see in Atlanta, The World of Coca Cola and The Atlanta Aquarium. As a diving instructor and lover of all things under the sea the aquarium was a no-brainer, but The World of Coca Cola was a real treat.
I am a huge fan of diet coke, it's the only soft drink that I bother with (reaches for the pint glass of it at the side of me), everything else just seems like, well, not Coke.
Inside I was like a small child, I often am I know, but it's just so bright and colourful. They have put a huge amount of effort into making Coca Cola World a fun place to be and given it's the States they have the space to do it. I loved the 360 video room where after the presentation blasted all around you it opened on the vault that was meant to hold the secret Coca Cola formula.
At the end of the tour there is a room full of 100 different drinks from around the world, all made by the company. Plus, all the different varieties of Coke. I tried so many I felt sick, still – AMAZING.
---
---
The aquarium was also the highlight I expected – it's hard not to be in awe of a tank with massive whale sharks swimming around, or one full of amazing sea dragons (which I love). 
It's probably easier just to show some pictures of the aquarium as I can't do it justice in text. 
---
---
The next day the event started and some of the world's best travel bloggers gathered for three days of interactive presentations, where we could learn from one another. Some Uber bloggers (as in great bloggers, not people talking about the taxi company) gave presentations on various aspects of being a blogger.
I loved Christa from thefairytaletraveler.com/ who told us about approaching brands and insisted that everyone in the room was a professional. Plus, Jana from Merlotmommy.com from did a great talk on improving our media kits (the things we send to brands hoping they will work with us).
I also met some amazing bloggers who I became fast friends with, I think they could clearly see that I shouldn't be left on my own for too long and took pity. They also knew that it was fun to fill me up with free bourbon and play 'dance, monkey dance'.
Visit Tara here – she's crazy, just saying, she pretends not to be, but she really is! 
And don't forget Kasandra who made me feel wonderfully American when we played 'I have never' – much fun…  southernbellasways.com/
---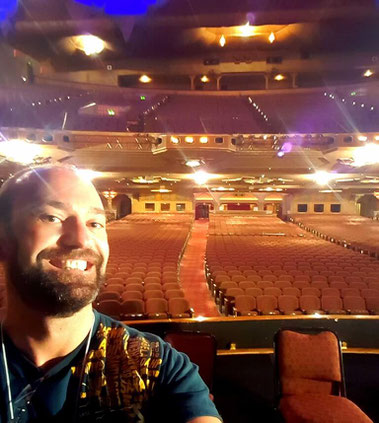 The organisers of Sitsum (@sitsumATL) did an amazing job, we had learning sessions on the morning and then excursions in the afternoon. We had a choice of which places to visit and I went with the Botanical Gardens (love plants and flowers), and and the Chihuly sculptured glass was just stunning.
Plus I chose the Fox Theatre (the original home of Fox Films) – because who wants to miss the opportunity to prance around on a giant stage? No one, only madmen, that's who.
Me smiling (pretty easy to spot really), and pics from the gardens below.
---
---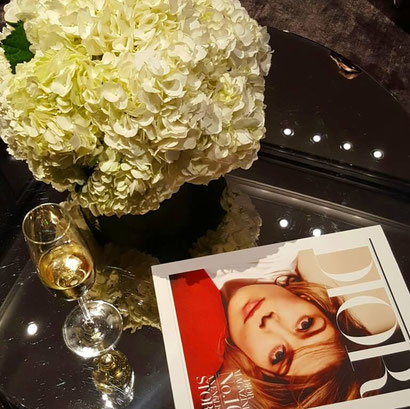 In the evenings we were treated to food at the most amazing restaurants and taken to the mansion where The Hunger Games was filmed (which was great for childish enactments of President Snow's death).
On the last night we were taken to a VIP night at Dior – I have to say this was much too fancy for me. I grew up in a small mining town, which you can probably buy now for the price of one of Dior's amazing jackets – so I spent most of my time there with my mouth wide open (when I wasn't drinking the free Champagne).
We were shown around an amazing venture called The Shops - lots of posh shops together in it's on little town - wonderfully American. 
---
---
Given this was my first trip alone, I have to say I was amazingly well looked after by the Sitsum organisers and I had a wonderful time meeting all the excellent travel/lifestyle bloggers.
I only cried in the shower once that Alex wasn't there with me, and when I arrived back home he had come to Manchester to meet me so we could take the hour train ride back together (more tears, though tbh I do cry at adverts on the TV).
Would I travel alone again? Not if the option was there to have Alex with me, but if life presents me with another amazing opportunity like Sitsum I would be a fool to turn it down. 
---
---