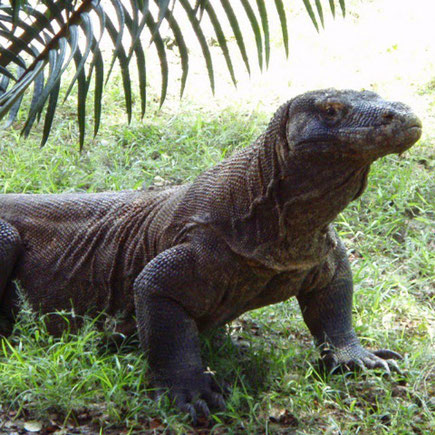 Over the last ten years, my partner and I have done three extended trips (over six months), the longest being nearly two years.
Related: 30 Lessons from 30 countries 
The first time we planned, planned and planned some more. The idea was to go to Thailand and train as diving instructors. The week before we were due to leave, flights booked and everything, we changed our minds (for no real reason). Instead, we decided to aim for Thailand and bail on the dive training we had booked.
That was a great trip, we stayed in South East Asia and did what you'd consider easy travelling. Apart from perhaps Komodo Island in Indonesia, and some random woman's island in the Philippines amongst other places that would only be seen by a fool as easy.
After a few years in the UK for our second trip, we tried again to become diving instructors and this time, after months in Mexico, we made it. With very few diving instructor jobs in that part of the world (not thought through to train there tbh) we travelled thousands of miles back to South East Asia to find work.
Related: How becoming a PADI diving instructor change my life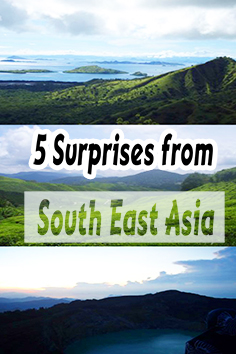 The jobs took the form of a couple of weeks in Singapore (the last place you want to be as an instructor as it's an overnight trip to get to some decent diving).
We then tried Borneo, incredible diving, but a dive resort in the middle of the sea with limited internet – well, we managed two weeks on there. It was leave or kill myself so this time, we went with the former.
Related: 7 Things I've learned from years of travel 
While carrying vast amounts of dive gear, buses, boats, planes and taxis brought us to the tiny island of Gili Air in Indonesia. An island you can walk around in less than one hour. Here we got to run our own dive shop for a year, until we were kicked off the island by an angry mob (no really), and we did a little more travelling and came home.
If you want to see what a tiny island does to your mind, then check out the super sick horror I wrote during that year – Tourist.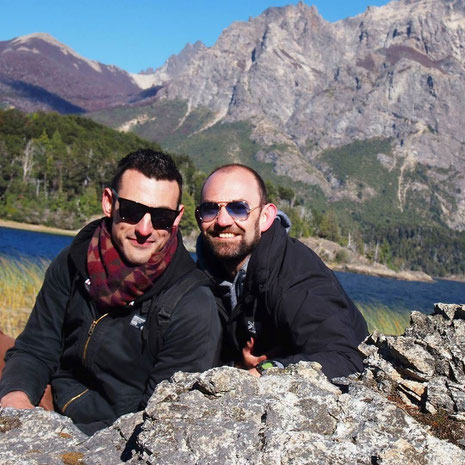 After two years back in the UK, we had just about recovered from our last adventure and were ready to go again.
This time, we wanted to see some of South America and at the end of the trip, work as diving instructors again. Our trip was astonishing, so many super cool things to see in South America and then, just for the fun of it, we travelled 20,000 all the way back to South East Asia to a dive shop in Vietnam. A great business, Rainbow Divers, run by one of the world's most experienced diving instructors – a PADI Course Director (Jeremy Stein) who actually pioneered diving across Vietnam.

Turns out, being a diving instructor wasn't for us any more and we managed three days before we handed in our notice. Well, sort of. We got on great with the staff and owner and I actually took over managing their social media – so not a complete waste of the super expensive flights to traverse the world.
A couple more countries and then back to the UK.
'No more round the world trips for us, we're going to do short trips from now on…' – was said to friends and family, even to each other.
This idea lasted about six months and then the travel bug reappeared, and once it takes hold, you can try to bury it, but it never goes away.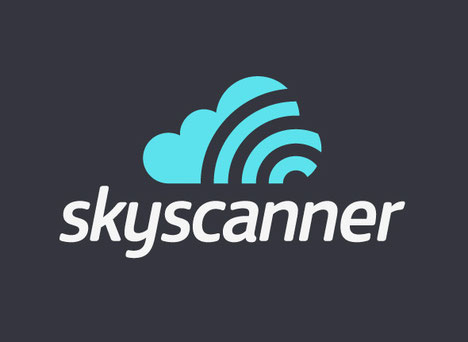 Which brings us to our next trip – India!  
Now we could have booked flights directly there for around £360, but what would be the fun in that?
Instead, we decided to take a couple of months and bounce our way through a few countries and have an adventure on the way. Once we get to India, we're just going slow travel, no return ticket, but on the way we're going to have to plan much more carefully, to fit in as much as possible in a limited time.
I'm not entirely sure why, but I got it into my head that we should check out a couple of travel agents as perhaps they have access to flights that we don't. We tried StaTravel, Trailfinders and Flight Centre with mixed results. In Sta Travel, the agent seemed super keen on telling us about all the places she'd visited – great and all but an awful sales technique. She did say that she had access to flights we didn't – though Sta Travel come in at around £400 more than our final price.
She also insisted that Air Asia didn't fly to India even though I'd checked Air Asia's site that morning ( for reference, they fly to around ten places on the subcontinent) she was having none of it because... 'they didn't when I was in South East Asia last' – she wasn't the brightest.
A hugely enthusiastic woman from Flight Centre took lots of details over the phone, though the flight prices were still way over what we eventually found, she was at least friendly. The most fun were Trailfinders – these sell themselves on packaging up your adventure for you and making it super easy.
A bored woman in a shop that appeared more call centre than travel agents demanded to know when we wanted to fly, what dates, in fact, she kept snapping 'Date, Date! Date!' An option we presented was visiting the Maldives as the last stop before India but as far as Trailfinders were concerned they couldn't fly us from the Maldives to India – so basically our adventure would end when they abandoned us on some tiny islands – nice going guys :) 
If you keep in mind that we weren't 100% sure where we wanted to go, just that we wanted to see cool places on the way to India, all of these agents had great scope to sell us a ton of expensive flights. They didn't and not to our detriment it turns out; as you'll see below.
---
Booking it all yourself...


The great thing about planning your own trip is that you can check flights to dozens of different places, you can go 'what about if we went here' (while pointing at Google maps), and check the prices as many times as you want without feeling like you're taking up someone's time.
---
This is what we eventually booked:
Manchester to Marrakech (Morocco) – 4 Nights

Marrakech to Paris – 1 Night

Paris to Tel Aviv (Israel) - we now have two weeks to pop into Jordan and make our way across to Egypt as we fly out of Cairo

Cairo – Addis Ababa (Ethiopia, Africa) – we have about a month to make our way down through Ethiopia and through Kenya where we take a short flight over Tanzania and onto Mozambique

Once in Mozambique, we have three weeks to see the sights here and cross the border into South Africa as we fly out of Johannesburg

This is where it gets a little crazy as though we're heading for the Maldives, the plane flies over the top of them and keeps going all the way to Hong Kong. Plus side, we get around 10 hours in the day to explore Hong Kong before popping back on the plane and onto the Maldivian capital of Male.

Male to Kochi (India)

– after 7 nights on the Maldives, hopefully doing lots of diving we finally land on India.
Here are some random photos from our trip - for more cool photos check this page: #DHPhotoMission
---
This means that in just over two months India will make the 12 countries after leaving the UK.
At which point we'll need several weeks on a beach somewhere to recover.
We've booked flights with six flight companies, and we will cover around 19,000 miles from leaving home until landing in India – we did this for a grand total of £840 each!
There are dozens of flight search engines but the one we always come back to are Skyscanner – though recently when we've been looking to book flights we also check HolidayMe - have a look here.
We searched so many flights and for an age searched for a Dubai Kolkata flight - when we were thinking of going to Dubai and HolidayMe serviced up some great prices.
We have no accommodation booked yet and no set plans for the countries we're in, just a wish-list full of maybes. If you have any useful information on any of the places we're visiting including 'must sees', or if you know anyone who wants to work with bloggers, then please get in touch.
Any questions? - Twitter and Facebook, or even the Contact Page and if that wasn't enough you could leave a good old fashioned comment below. 
Like this post? Why not pin it :)