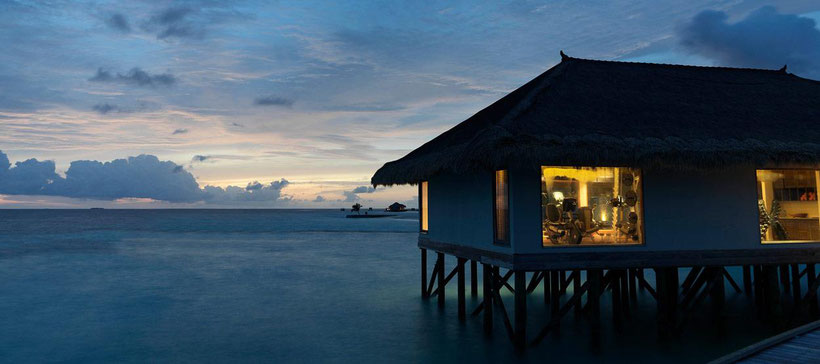 ---
This is a guest post by someone who didn't want to have their name mentioned but did want to write something - which is very sweet and as I love bucket list stuff, I couldn't refuse. 
---
If you're tired of the same standard vacation spots frequented by the average tourist each year, then this list is for you. You won't find vacations that just about everyone has frequented a handful of times, these are some of the most beautiful, bucket-list areas in the world. Discover these 7 must-see sights you have to add to your bucket list and get packing!
Check out Dante Harker's Epic Quest (posh bucket list)

1. The Maldives
This South Asian country is one of the most beautiful and luxurious bucket-list vacation spots on our list. With some of the finest spas in the world as well as outstanding natural beauty, the Maldives are the complete package for a luxury vacation. Add to your experience by staying at Jumeriah Vittaveli which provides luxurious lodging so stunning you may not want to leave your room. (that picture at the top is from this great hotel)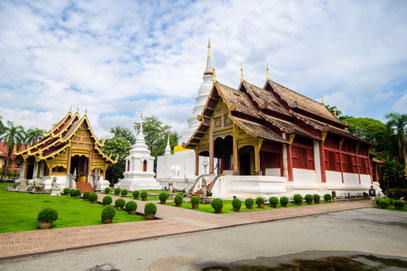 2. Cappadocia, Turkey
A great getaway for the true outdoor enthusiast, Cappadocia, Turkey is one place to pencil in on your bucket-list. Spend some time hiking the outrageous rock formations, check out volcanic rock, and even pay a visit to the underground cities of Derinkuyu and Kaymakli. The cherry on top of this bucket-list worthy vacation spot is the exhilarating hot air balloon rides that glide over the natural rock formations for a birds eye view of all the beauty that Turkey has to offer.
3. Chiang Mai, Thailand
If visiting world famous temples, shopping at some of the most unique places in Thailand, and riding an elephant are all requirements of your next vacation then look into the beautiful town of Chiang Mai in Thailand. When you find yourself needing to take a break from all that this area has to offer, stop and grab some delicious, authentic Thai food to complete your overall Thailand experience.
4. Reykjavik, Iceland
Reykjavik has natural scenery that will blow your mind. In one trip you can visit mountains, the seaside, volcanoes, and glaciers. Such a wide variety of terrain and features surely must hold something else spectacular, right? One of the most relaxing attributes to this vacation spot is the Blue Lagoon, a geothermal spa that attracts visitors from all over. If you plan your trip right, you can even marvel at the Northern Lights, a phenomenon that very few people will ever get the opportunity to see first-hand.
5. Queenstown, New Zealand
New Zealand is a beautiful country no matter where travel within it, but Queenstown holds the title for one of the most beautiful places to visit here. This bucket-list spot offers a variety of once in a lifetime sights to see, one of them being Milford Sound. Some say this is the eighth wonder of the world, so it's definitely worth a visit. Movie buffs can hop over to Glenorchy, which was a stand-in for Middle Earth in The Lord of the Rings, or-depending on when you visit-go skiing, bungee jumping, or whitewater rafting.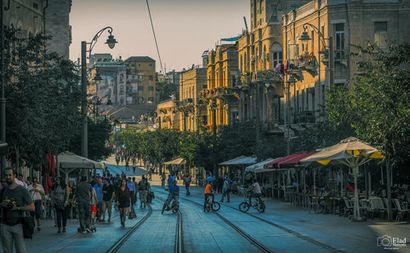 6. Tel Aviv, Israel
Tel Aviv, Israel is a diverse, enriching, and fun bucket-list spot for tourists. Here you can really expand your horizons and experiences by relaxing on the beach, enjoying the night life, or visiting the many museums that Tel Aviv has to offer.
A diverse town that offers a healthy dose of everything you want in a vacation: parties, beaches, museums, and more. You won't want to miss out on this beautiful and adventurous town. (pic of the old town on the left)
Check out 10 Great Things to do in Jerusalem 
7. Montreal, Canada
If you are located in the United States, Montreal is a more attainable adventure for those looking to ease in to the world of unique vacation spots. Enjoy the culture, museums, and festivals that this city has to offer. Close to New York? Hop on the train-it's cheap and really adds a special touch to your next adventure.
These spots are all amazing, and you won't find advertisements for them splashed across your television screen every day. Make the trip over to Montreal or go all out and relax in the Maldives. Any of these bucket-list spots is sure to make for a story to tell for years to come.
---