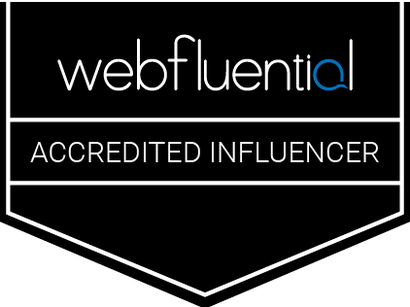 When I am travelling or on an extended trip, about fifty percent of the fun is from writing about my adventures and sharing what I've been up to. Editing photos, gathering together all kinds of handy links and connecting with other travellers is what really helps make a trip.
But without a shadow of a doubt, the admin and website maintenance part is the feet-dragging bit. Nobody truly enjoys spending the day camped out in your hostel just catching up on the boring tasks that are required from running a blog and website. But a great new tool I've discovered recently is something offered by Webfluential - Booked by Webfluential. The easiest way of describing it is as a virtual personal assistant. When you're running a web/blog that is also a way of earning, then simple tasks like taking booking, reporting stats and keeping up to date with projects can all take away valuable time from writing new content and engaging with social media influencers.
The new Webfluential helps influencers around the globe by helping them take bookings anywhere, from any brand, no matter where they are in the world. It plugs right into your any Wordpress blog which brings the power of Webfluential right into your Wordpress dashboard. Webfluential is the first company in the world to give influencers the tools to skyrocket - by developing innovative technology that aims to empower influencers and the industry.
It's a format that I'm quickly finding really useful as I've been on their website for a while. It definitely has huge potential for influencers and bloggers alike. Their company message is the concept that influencers can have complete control over bookings made by brands anytime, anywhere in the world. Handy. For me, this has been really important as, I don't always have a strict schedule, and as any influencer or blogger will know, it's not always possible to make a reliable income from your work.
In fact, monetising your site is a major issue for many influencers. I've been using their new tool for a short while and really enjoying the fact that it links so nicely into my blog.
Check out this video as it tells you much more than I can:
The official message that Webfluential is:
"Webfluential gives influencers complete control to take bookings anywhere, any time, from any brand. "
The platform is super easy to use, if you have a blog and want a way to make money from it then it's worth giving Webfluential a go. There new Booked by Webfluential tool, makes it even easier to use. Once you sign up - HERE - you get access to their website which has an easy to use dashboard. You can find the plugin there to add to your Wordpress blog, but even if you don't use Wordpress you can manage everything through their website.
Why not give it a go and let me know what you think. Either live a comment or join the conversation on Twitter with  #BookedByWebfluential