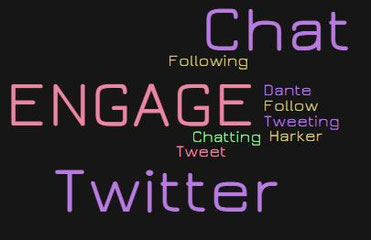 For those who follow me on twitter and interact regularly, it will come as no surprise that my ethos for twitter is not only to share travel pics and nonsense, but also, a ton of more random thoughts and observations.
The joy of twitter is the amazing ability to exchange words and ideas with people from all corners of the globe, and also, the fabulous and interesting things I get to share with people. What I have noticed though, is that there are plenty of people who would love to take part in twitter, but are still mildly bamboozled by the concepts.
I've put together this handy list of twitter info and titbits or twitbits you might say (I wouldn't say this as the joke is too cheap, but still teehee). At the end of this article I've also put together a juicy pile of Twitter chats that happen each week. Twitter chats are a great way to build your Twitter engagement, they are also lots of fun.
1) What is a hashtag?
A hashtag is marked by the "#" symbol in front of a word such as "#Travel" or an acronym such as "#TTOT" which is a popular one (Travel Chat on Twitter). Hashtags are a great way to search for a specific topic, and it's also a way to tag your Tweets with a topic you'd like to have turn up in a search.
Hashtags are generally used for one of three things: a trending topic, an organized chat, or simply a funny headline. (By the way, please forgive me if this is all blindingly obvious to you….I'm just covering all the bases) #Iknowyouresupersmartreally
If you use the great free tool Tweetdeck – you can search for a hashtag and then set up a column that shows all the tweets that include that tag. This is great if you're tracking a story or for Twitter chats.
---
---
2) What is a trending topic?
You might notice the trending topics in the right column on Twitter's website. These are topics that are the most tweeted about in that given time. I don't tend to go in for all this 'trending' nonsense, as, I am far too cool to follow trends…I create trends! (Sorry, slight diva moment there).
When there is a news story breaking, you'll often find it fresh on Twitter with a hashtag before you'll see it anywhere else. This is of particular importance when something grim is going off - like the death of a celebrity, or some kind of atrocity. Travel stuff doesn't always make it to 'trending' sadly. People are often very grim.
3) What is an organised live Twitter chat?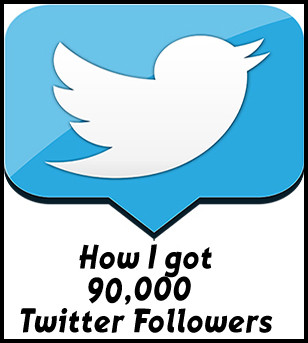 There are numerous chats on Twitter covering pretty much any topic imaginable. Here's how it works: Find a scheduled chat (I have put together a few at the bottom of this article) and create a search for that hashtag using Twitter or create a column in programs such as Hootsuite.com or Tweetdeck. (I prefer Tweetdeck - use that one, it's great and free).
Read questions, respond, comment, interact, and make new acquaintances interested in similar topics! The main aim is to have fun and interact, but taking part in these chats can also help build your followers and gain new friends in unexpected places.
---
Below is a list of some of the great twitter chats that happen every week; there are many, many more out there. Have some suggestions? Get in touch with me….perhaps on twitter?
---
HASHTAG...
#travelpics
#TRLT
#RATW
#RTWchat
#JSETT
#wegosolo
#TNI
TIME...
Mondays 3pm (EST) 8pm (GMT)
Tuesdays 1pm (EST) 6pm (GMT)
Wednesday 12pm (EST) 5PM (GMT) 
Wednesday 3pm (EST) 8PM (GMT)
Wednesday 11am (EST) 4PM (GMT)
Thursday 1.30pm (EST) 6.30pm (GMT)
Thursdays 3.30pm (EST) 8.30pm (GMT)
---
Of all the chats I do my best to take part in the one run by @bootsnall on a Wednesday, I find that one really great and chatting. 
---
Keep me up to date please :)
Do you host of of the chats above? Or do you host a chat you'd like to see listed here? Then please get in touch - either through my Contacts Page or on Twitter. 
---
---