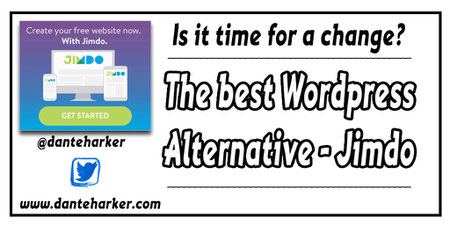 If you've ever thought of having a website, for whatever reason, to blog, promote your writing, share pretty pictures of your favourite moments with your lovely Chihuahua (what? It takes all sorts) – then the big name you'll hear everywhere is Wordpress.
If you've never heard of it, Wordpress is free software that you can use to build a website. In fact, it's said that nearly 25% of all websites are made using this platform.
I've been building websites since you had to code them line by line (about 20 years – yes I do look good for my ages, thanks). And over that time I've moved from notepad, through Dreamweaver, a brief stint fighting with MS Publisher, then via Joomla I moved onto Wordpress.
I'd been using Wordpress for around 10 years and over that time I've seen it grow from basic blogging to a fully-fledged web platform. Many people love Wordpress, or perhaps they don't, but clearly many people use Wordpress because that's 'just what you do', and '25% of the internet can't be wrong'.
Of course, this doesn't take into account the fact that most of us are suckers for just following the crowd? 
I have a revelation for you – I really don't like Wordpress, it bugs me and I am going to tell you why, and, better still I'm going to tell you about a much simpler alternative.
This is what people will tell you about Wordpress:
It's free – in this case, free is an ambiguous term. The software itself is free, but you will need:
Website hosting, around £60 plus a year (sometimes cheaper, often a lot more)

A domain name, another £15 or so a year (depending on if you get a .com/.co.uk etc)

A theme - there are 1000s that are free, but they are often limited, and you can pay anywhere from £20 to hundreds for a custom theme
And all of the above assumes that you have the skill to set up your Wordpress site, install everything, get it working and start posting. If you don't, then you'll need a techie to do that for you and that's another expense.
So not entirely free!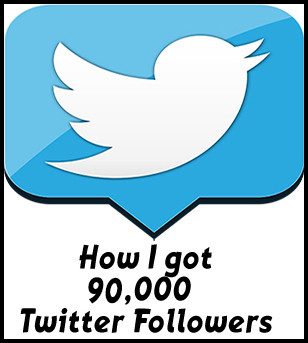 It's easy – well it might have been back in the day. But to get a decent website you need to set the site up, find a great theme, get all your images sorted, install 15 plus 'plugins' etc…
I don't think it's hard, but then I've been doing this stuff for years, but even if you don't find it hard, it is super time-consuming.
So not easy! (At least not as easy as presented)
While we're on the subject of plugins – these are things that add extra functions to a website, like the ability to share posts to Twitter or Facebook. Well some of these plugins are a nightmare on Wordpress.
They can be made by anyone, which means that the coding is sometimes – well dreadful. And when you install a plugin and it's badly done, down comes your website – cue hours of work trying to get it back up and running again.
The last thing I'm going to bag on is how hard it is to back up your Wordpress site. There's no simple answer and I tried several free and paid ones and never managed to get anything to actually work as I'd like – which is basically if my site breaks, I can click a few buttons and back up it goes.
Turns out the annoying back up was the second to last bag I had to open as actually the final straw that started me looking for alternative platforms from Wordpress was that every time Wordpress did an update (which seemed to become monthly at one point), my website would inexplicably break. All that would show was a blank screen and at one point it took me 4 days to get it back up and running again.
Plus, when you travel a lot it can take days to find out your site is actually down. This was one annoyance too far.
---

Right, well that's the moaning done and as I'm a strong believer that if you don't like something you should change it, I discovered Jimdo.
Now I have to say I was a little put off because I thought the name was a touch weird, but I got over the silliness and gave it ago. Jimdo is entirely different to Wordpress.
You can set up a website for free which is basically just a case of creating an account like you do for say Facebook (you can pay and I'll tell you more about that in a minute).
Once signed up your website is already installed. Once signed up you have a super easy online website builder.
You build up a website by adding elements to the page. Elements are just things like text boxes, photos, slideshows, that kind of malarkey.
Each time you add something to the page, you click save on that element and it's saved and backed up – just like that. No messing. Here's a video that explains how easy it is to use better than my wittering. 
---
---
When you sign up for the free account you get a website that has the Jimdo name in the title. E.g. www.mygreatsite.jimdo.com
This isn't ideal for everyone so I would recommend you pay for their yearly account – which is £60 for the year. This includes your own domain, hosting, themes and everything you need for a great website. And for that matter a great webstore as it includes those functions too.
Plus, they have excellent customer service and if you're on Facebook they answer really quickly and if you get super stuck they can even log into your site and sort bits out. They also have a great Youtube channel that has tutorials covering pretty much everything you could want to do.

A really useful thing is that you can sign up for a free account and try out the site. When I decided I liked it, I actually transferred everything from my old Wordpress site over to my free site and only when I was happy did I pay for the yearly account.
And because I already owned my own domain, Jimdo just transferred it over and within a day, I had swapped from my old site to my new one without having to go offline.
Why not give Jimdo a try and let me know what you think. Find me on Twitter or Facebook
---
---
---
---