---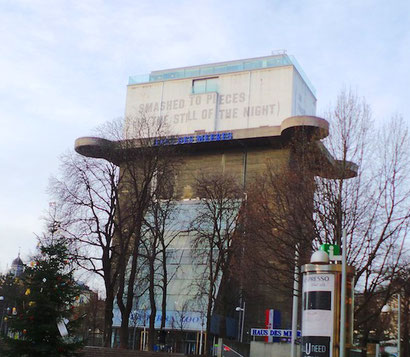 Animal Magic in the
Heart of the City
Aqua Terra Zoo is a converted World War Two gun tower that has been converted into the most amazing nature filled space. 
---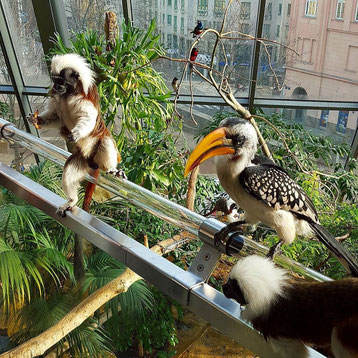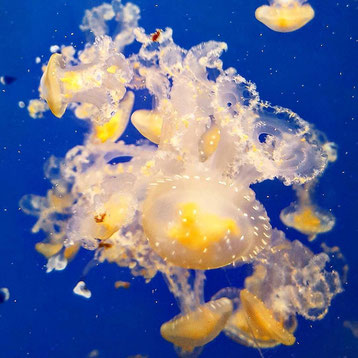 ---
I've been to several zoos around the world and generally I can't say that I'm a fan. They often have sad looking animals that are slowly going insane in overly cramped cages. There are some exceptions of course, most notable for me being Singapore Zoo, which is just exceptional. It does however cover a vast area where there is plenty of space for the animals to have big enclosures and the whole experience doesn't leave that sour taste in your mouth you get from many zoos.
Aqua Terra Zoo, which does sound a little bit like a horror film set out at sea, doesn't have a lot of room. Or at least that was my initial impression. So recently when planning a Christmas trip to Vienna and looking for activities to blog about I was going to leave off this city zoo and it was only because I noticed that they had sea horses that I thought I'd drop them an email. I'm a sucker for sea horses and I thought I would just ignore the rest, rush through, take some pics and wave at the cute little sea equines and leave un-saddened by any sick looking animals.
---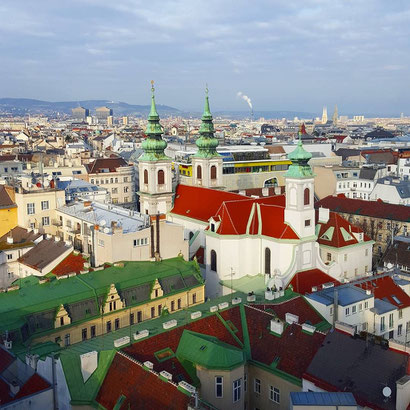 The zoo was nice enough to answer my email and let me have free passes so that I could write my blog (so nice when this happens) and thankfully, I found the place amazing. It would have been super awkward if I hadn't and this blog would have been much shorter: 'It was great, you should really visit, but don't really' – that kinda short.
The outside of the zoo is really does belie the cool stuff within. It's an austere building that looks a lot like a multi-storey carpark. Vienna is a stunning city with oodles of fancy buildings which means that the starkness of the zoo is a real contrast to the surrounding area.
However, it makes no sense to hang around outside and the wonder really starts once you enter the 11 story building. Each of the floors is themed and because it's spread over 11 different levels there is a real sense of space that's unexpected when viewed from the outside.
The range of animals, fish and reptiles is really impressive. And though I generally consider myself well-travelled they have some freaky stuff in the zoo that I'd never heard of before, never mind had the chance to see. The giant Japanese Craps for example that are over a metre long. They have huge snakes, freaky spiders and other critters that will be enough to creep out the faint of heart.
---
---
If you love all things aquatic then you're in for a treat, there's a huge green turtle, cute rays, amazing reef fish and even some hammer head sharks!
If you want more land based cuties then the free roaming Cotton Top Tamarin monkeys shouldn't be missed, nor the whole host of birds and bats (yes bats!). If that wasn't enough, when you get to the top floor there is a well-stocked café that has an outdoor terrace that gives the most incredible views of the city.
---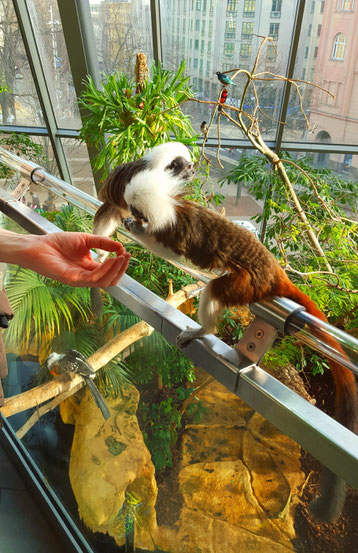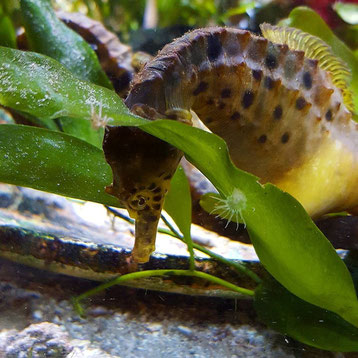 Vienna is an amazing place and it's extra special at Christmas of course, however, whatever time of year you visit, don't forget to make time for this gem in the heart of the city.
For more information check out the Aqua Terra Zoo website here. 
---
Snapchat (that's a thing) - is actually not as bad as people make out. It's not all teens sending pics that would shock a nun. You can actually make stories and they are fun to do on trips. The one below are some of the Snapchat videos I took in Vienna. It works better on Snapchat, but it gives you an idea. You can follow me there using the funky code with my pic in or find me, there, and everywhere with 'DanteHarker'.
---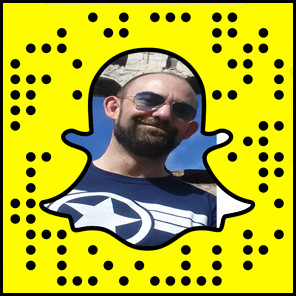 ---
---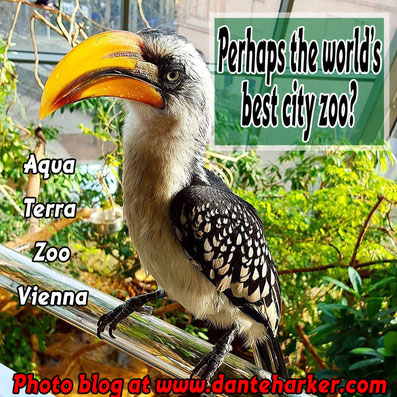 If you liked this post why don't you pin it...
oh go on :)