---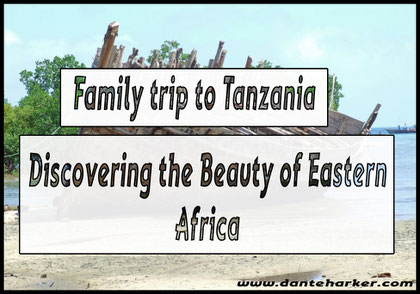 Most Western tourist know Tanzania as country with magnificent savannah wildlife looking up to the mighty African giant, Mount Kilimanjaro. These are some good points to start introducing this country, but people should know that Tanzania is much more than sunset behind Acacia tree and that it has many more natural wonders, friendly people, delicious cuisine and many modern cities with shopping districts clubs and restaurants, and everything else a tourist might wish for.
Tanzania is the land of eternal spring. There's no summer, winter and autumn here, only dry and wet seasons, with perfect temperatures for spending days at the beach and other outdoor activities. Country is surrounded with four big bodies of water. The biggest and the most commercial is the ocean coast with huge urban hub of Dar-es Salaam, and highly tourist Zanzibar archipelago.
Zanzibar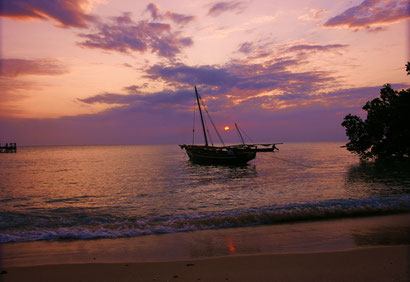 Most families that come to Tanzania, reside in Zanzibar. This tourist island is known for white sand beaches, high palms and crystal blue sea. Unlike other similar islands, Zanzibar is totally adjusted for family vacation, and is a place where parents will find peace and quiet and kids will be able to learn a thing or two about history of East Africa. When it comes to historical sites, island has one of the oldest mosques in East Africa and was a very important junction on spice road.
Zanzibar is still the place where you can find plenty of exotic spices, which can be bought directly on spice farms that produce: saffron (Zanzibar is one of the rare places where this plant is grown), ginger, cardamom, nutmeg and many more. Island is also a great place to try some of the most delicious pieces of tropical fruits, including: bananas, avocado, papaya and mango.
Nature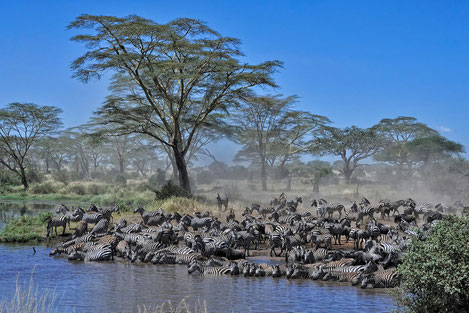 Tanzania is the place to see many nature sites that are considered to be typically African. The most popular out of all National Parks is the mighty Serengeti, best place to be introduced with beautiful and dangerous African wildlife. Area is constituted out of two completely different Biosphere reserves and two World Heritage Sites. The best time to visit Serengeti is during the Great Migration, when visitors can see more than 1.5 million animals, including 2,500 lions on the move.
Unlike similar National Parks in Kenya, due to size of Serengeti area visitors can fully enjoy untouched nature on Safari tours, since there are usually no other tourists in sight. Some other nature sights that are worth visiting are: Ngorongoro crater, Mikumi and Ruaka National Parks and Udzungwa Mountains.
Dar-Es Salaam, Kilimanjaro and Lakes
Dar is the most important transport hub in Tanzania and to most tourists it is the first place they see in this big country. It's a place where tourists can find beautiful beaches, crowded markets and magnificent architecture with many Indian, Arab and African influences
Mount Kilimanjaro is a snow-capped giant looking over savannahs, with 5 climatic zones and rich flora and fauna. Not all families decide to climb the mountain, which in organized tours costs from $900 to $1,200, but there are plenty of wildlife tours in surrounding savannahs and on the mountain slopes.
Northwestern region of Tanzania is also rich in wildlife and it is located on coasts of two major African lakes Tanganyika and Lake Victoria that are bustling with animals like hippos and crocodiles and also have long list of different bird species.
Tanzania is a perfect place for family vacation. Kids in Tanzania can learn a lot about human history, African wildlife and European exploration of this continent, which caused lots of suffering for local population. To see Tanzania in the best possible way, tourist will need to buy or rent a car, since public transportation in this country is not widespread and on time.
Best deals for cars and other costly items can be found on several local websites, like Kupatana, that represent internet market places similar to eBay. From Tanzania, you can continue your African adventure in Kenya or Rwanda, both of which are facing large tourism growth. 
---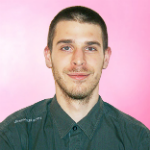 Oscar Waterworth is a travel blogger from Sydney. His favourite vacation spots include Tahiti and Thailand. He enjoys diving, playing futsal, reading and just plain having fun. You can follow Oscar on 
Twitter
 for post updates.
(
Images Courtesy of Flickr)