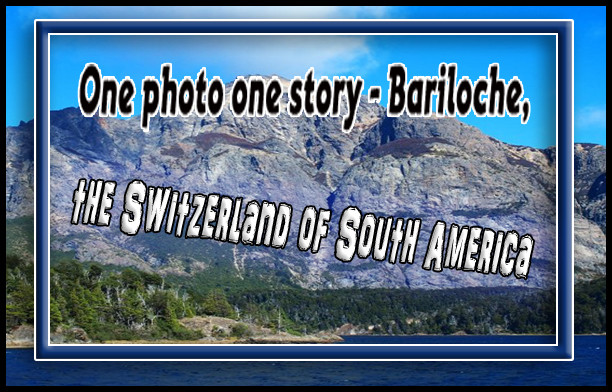 ---
If you were kidnapped, drugged and dropped in Bariloche in Argentina it would be like any other Tuesday for me (kidding), but for most people it would be super strange. What would also seem strange when you eventually came around and stopped screaming, would be that Bariloche could really easily be confused for a quaint mountain town in Switzerland.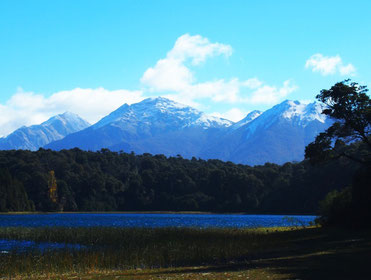 There are cute little chocolate shops, skiing, snow (handy for the skiing), huge lakes and mountains and a definite alpine vibe. At nearly 3000ft above sea level you do need a little time to get used to the altitude. Thankfully, while you're doing it you can sit in fancy coffee shops and drink amazing hot chocolate.
 This is one of those towns built for adventure sports and though I generally hate hiking (I go into withdrawal when my phone doesn't have signal), there are some amazing walks around the town.
 You can take a short bus from the town centre up to the posh golf resort of Llao Llao – you can't miss this place, the hotel is HUGE!
 They, of course, speak Spanish in Argentina, however, they pronounce the double L (LL) as a sh sound. So when we were trying to buy tickets for Llao Llao we just got strange looks as we were saying Lao Lao rather than Sh'aow Sh'aow – we got there in the end but just a heads up – Argentinian Spanish is funky.

---

This is how I've been learning Spanish. You can get bargain priced Skype lessons with locals. Click the link and you'll get free credits to try out a lesson and I get some credits too so I'll embarrass myself less in the future - win win!
---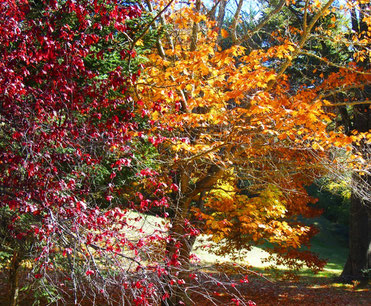 At the hotel we did a really nice hour long walk. It was chilly but manageable and we were there in May which is autumn there so the colour of the trees was stunning. It was also slightly off season so we had the walk and the amazing lake at the end of it to ourselves.
 If you're on a travellers budget like we were then Bariloche is one of those places that you pass through rather than stay too long as it's expensive. Too pretty to miss, but expensive.
 When we were there a volcano was having a fit a few hundred miles away and kept blowing dust clouds in our general direction. Which is a little rude to be honest.
 When we were due to leave, another traveller who was going the same way as us asked if he could tag along. He got the times for the buses from the hostel and they turned out to be wrong. We were heading for Chile and should have taken a direct bus. That bus only ran once a day, but rather than waiting till the next morning, we decided to take a variety of buses instead. They landed us in random Argentinian towns and got us to Santiago, the capital of Chile three days later.
Much more fun to just keep ploughing ahead regardless.
It did mean that we got to see one of the towns closer to the volcano. It was covered in an inch thick layer of dust which was apocalyptically creepy. Though we did find a nice café that sold amazing cakes so, apocalypse or not we did get to eat some fine deserts.

Have you been to South America? What was your favourite place? Why don't you find me on your favourite social media (everywhere with @danteharker) and let me know.

Liked this post? Then why not pin one of the pics?

---
---