---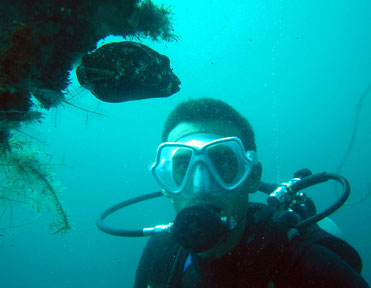 Going Pro is the term that the Professional Association of Diving Instructors, PADI, uses for becoming a scuba diving professional - sounds fancy doesn't it? For me, going pro was never the main aim. I learnt to dive at 20 after learning to swim for the only a few months before. I actually learned how to swim so that could go diving. I know, I know, it's a touch sad that I couldn't dive before.
I knew the thrills and adventure I sought were under the waves, and all it took was my first immersion as part of the PADI Open water course to confirm it.
But that was just the beginning for me; I got the bug and could not WAIT to progress my diving certifications. Not only did I love the amazing things I was seeing underwater, but I was also getting a massive buzz from the travel opportunities that started to open up ahead of me.
So, after stacking up the dives on my CV I embarked upon my PADI Advanced Open Water Course in the Philippines. This fun course gave me the added skills and confidence to progress my skills and as it allows me to dive to 30m I then got to see some more adventurous dive sites.
The fantastic and rewarding challenge of the PADI Rescue Diver Course was very eye opening, not only was it fabulously challenging, but it was also a lot of fun to be put under that kind of pressure that's needed to make you a great diver.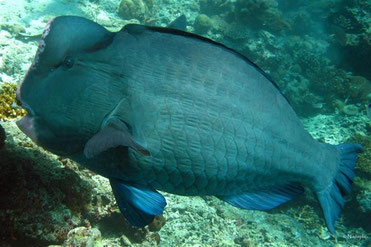 The massive level of diver care and attention-to-detail in this particular PADI course took me into a totally new realm of scuba diving; all of a sudden I had the abilities and confidence to step up in an emergency. I think it was this course that really made me think about going pro. I had a very memorable time becoming a rescue diver and frankly, I realised that just 'diving for fun' wasn't for me. I wanted to learn more, show people around underwater - maybe even teach people to scuba dive themselves?
When I decided to train as a diving instructor I made a pretty big mistake. I chose to train in Mexico rather than in South East Asia. I've now been lucky enough to work all over the world and with the wonders of retrospect, I should have made a check-list first before I choice where to train.
I chose my course on two things, how cheap was it and would it help me learn Spanish.
Well I found a super cheap course, but it turned out to be one of those situations where you got what you paid for. Thankfully, PADI courses are well regulated, so my training was great. But though the course was cheap, living in Mexico wasn't. Plus, Mexico, being so close to the states, lacks a certain adventure. It's very western, the food is western, everyone speaks English and appeared to want to speak English rather than me practice Spanish. But worst of all, once we'd finished training we found it super hard to get a job in that part of the world.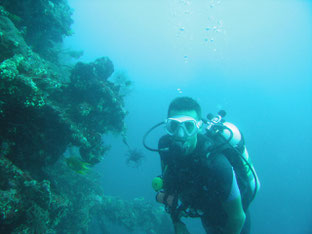 So much so that we actually took a flight thousands of miles across the globe and took our first job in Singapore.
Having been a diving instructor for 5 years now, let me share some advice that I wish someone had shared with us before we did our training. Train in Vietnam. Not only is it ideally situated in South East Asia for easy travel around the region but it also ticks a lot of boxes.
---
South East Asia has:
Great beaches
Great food
It's cheap
The people are friendly
You can do internships that take you from Zero to Hero
And Vietnam has on top of this:
Super friendly people
It's perhaps the cheapest place in SEA
Great transport links to visit the surrounding countries
It's not as crowded dive wise as places like Thailand
It's an amazing place to do an internship to train as a Divemaster or Instructor
---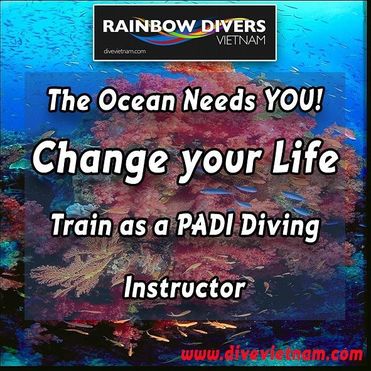 If you choose an internship, and I suggest that you do I can make no bones about it (that's a British term to be honest), the entire course will be a challenge. On mine had many, many early starts, late finishes, and 7 day weeks in between. It was an intense experience, and certainly not for the light-hearted. However, the rewards of becoming a scuba diving instructor were huge. I met wonderful people, set myself a new challenged and succeeded. I also overcame may fears and obstacles (from being a weak swimmer right down to mastering the art of not puking on a liveaboard at rough seas).
What pleased me most about my transition from recreational diver to PADI Professional, was the realisation that I had finally found a job that paid me to have daily excitement. Each morning, setting off on a boat ready for another diving adventure, or, being in the shop challenging myself to sales targets and convincing new divers to train with MY dive shop, with ME as their instructor, It gave me a totally new sense of confidence, and I will admit, I was addicted to that feeling. Seeing new divers with apprehension and fear, and helping them overcome these obstacles to become active confident divers is the reason I trained in the first place. That feeling is unbeatable.
Since training as a PADI diving instructor, I have worked in Mexico, Singapore, Malaysian Borneo, Indonesia and Vietnam. I have met people from all backgrounds, made friends with divers from all around the world, and genuinely had to pinch myself many, many times. Indeed, I had finally found a job where I loved going to work every day, and yes, someone paid me to be an underwater adventurer. It changed my life for the better - there is no doubt about it.
---
---
Choosing Vietnam to train would not be a mistake it is not only a stunning country, but its people are charming, kind and hospitable. The food of Vietnam is incredible. I'd recommend you check out training in Nha Trang with Rainbow Divers. They have been diving and teaching the next generation of dive professionals longer than anyone else in Vietnam. 17 years in fact! It's this experience in the area, and the fantastic conditions for diving that make Nha Trang that make it an inspiring place to take the plunge as a PADI Pro.
I love diving and I'm always excited about where it might take me next. As someone famous once said: 'Life should be a daring adventure or nothing!'
This post was written by Alex Harker, I was there too, but he writes much nicer, less sarcastic posts so he was better suited to tell you why it's great to be a diving instructor.
Let us know your thoughts in the usual social media places.
---