I am a huge fan of Twitter, it's my favourite of all the social media todoings and I follow a lot of travel tweeters on there. Some of them are just awful! Just awful and their posts are bobbins. But some are great; they are witty, engaged and are interesting to read. So to help you separate the wheat from the chaff I've put together a list of my five favourite travel tweeters. (Side note: I really don't know why people write lists with 50 or more entries. I'd imagine they don't get so distracted as me – oh, look, pretty!)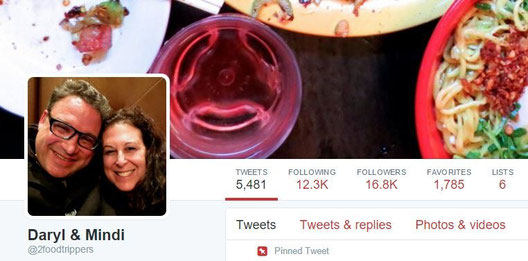 'We eat. We travel. We eat and travel.' – what a great tag line to a website. 2foodtrippers, Daryl and Mindi, have a great website and a great twitter presence. They travel and eat, eat and travel – I don't know what more anyone would want. Follow now!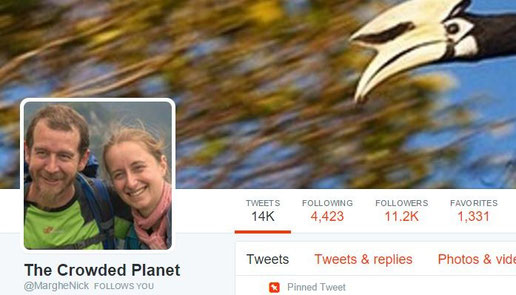 'Finding Nature Everywhere' – Another tag line that sits well with me. I'm a huge nature fan. I don't like the outdoors but, you know, nature is enough to get me outside. Actually, it's people outdoors who bug me but, if they are removed (first job on my list when I finally get super powers), then I love all things nature. As well as great blogs on their site (I have to write their, as I know there are two of them but I can't find their names on their site – I'll tweet to ask), there are really amazing photos, too, and they tweet some cool stuff. Check them out here.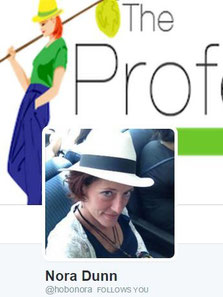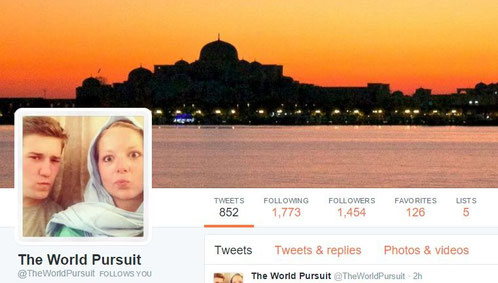 'Travel Different' – that is oddly hard to do, though Natasha and Cameron appear to be doing just that. They are such a nice-looking couple, not just in an 'I'm sure they'll have gorgeous children' kind of way, but they just seem like they would be so much fun to go with on some adventures. Check them out.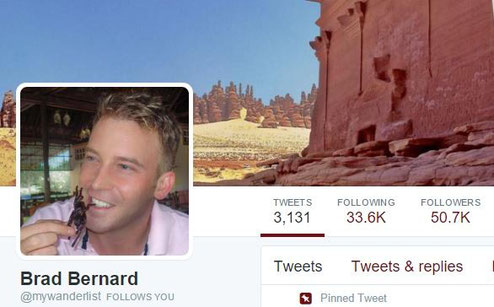 'Authentic Adventure Travel' – there's none of that guided fake stuff for this crazy mofo – can I say mofo? I think it's rude, anyway… move along. This man really is doing what so many travel bloggers talk about. He's rapidly approaching his 50th country visited and he's done some of the most amazing things. Don't miss his blog or his twitter feed here.
Well that's it. There would be more but it turns out lots of my other favourite travel bloggers don't follow me back. Harsh! When they eventually realise what they are missing on my wonderful Twitter stream full of too many cat pics and a little too much sarcasm, they'll follow me and I might mention them here.
Who is your favourite travel blogger type person on Twitter?
---
Want more Twitter Followers? Why not click the image and see how I've got 80k plus - I know! Me! You can too :)

---
Did you like this post? Then why not pin it - cheers :)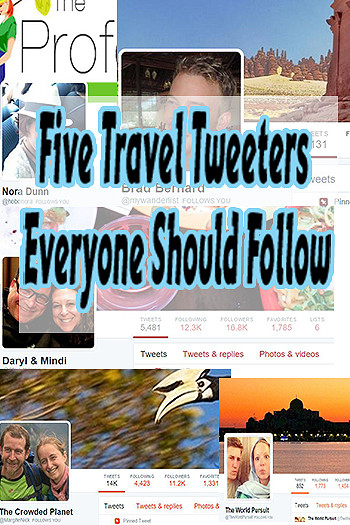 ---