I don't know a single person who did not dream of going to the mesmerizing and meditative South Pacific. French Polynesia is a wonderfully crafted corner of the Earth, which is totally worth all of the money you can spend. Yes, it can be pretty expensive but, I can tell you that I will never forget the Tahitian experience. I will try and fail to give you a sense of the reality of Tahiti, but I can tell you one thing- it is definitely much more superior to what you see on the photos.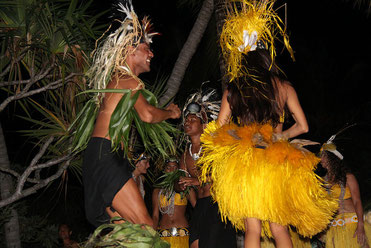 The Culture
This is probably the last things that comes to mind when you think of Tahiti and her islands. But it is a thing that is surprisingly refreshing when you get to know it. Contemporary Tahitians like to maintain the olden ways and try to preserve their tradition and culture. What left a strong impression on me were the stone temples called Marae. I could feel the remnants of history, as they were the worshipping and praying grounds, as well as places for local gatherings and socialization.


Dancing and music are also very prominent as they entangle all aspects of life on Tahiti. Melodic nasal flutes and thunder-like drums can teleport you way back. Other than these, you might have heard of the famous Tahitian tattoos, handcrafts, canoes and of course, a lot of beautiful flowers. Tahitian culture is rich and enjoyable, which makes your stay there even more fulfilling.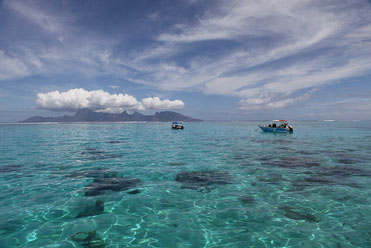 Nature and Marine Life
 Flowers are an essential part of Tahitian culture, and they are prominent in its surroundings. Some of the species include porcelain roses, orchids, hibiscus flowers and many more. There is a strong connection between the flowers and the people of Tahiti. If a flower is worn behind the right ear, it means that the person is single. If it is worn behind the left ear, it means that the person is taken, and if it worn on the back of the head it is an unambiguous signal- "Follow me!". Other than flowers, you can find a wide variety of fruit trees of different kinds of produce. They're all over the place!
French Polynesia boast a diversity of marine wildlife. We saw the amazing colourful corals, and animals such as grey sharks, tiger sharks, manta rays and schools of small rainbow coloured fish. I strongly suggest to try snorkelling with professionals to get in touch with Tahitian nature. It is a one kind of an experience.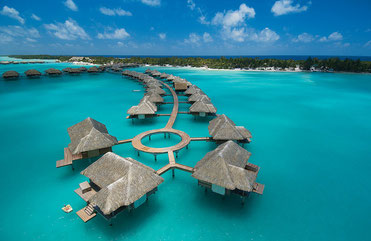 The Islands
 There are plenty of beautiful islands surrounding Tahiti, most of them, I dare say are even better than Tahiti itself. Moorea, Huahine and Rangiroa are unbelievably stunning, unfortunately I only passed near the islands which was enough to blow me away. Bora Bora, Tahaa and Raiatea are also in the vicinity. Raiatea is the most sacred island of all and here you can have a deep spiritual experience if left alone for a part of a day at least. Bora Bora is definitely the most romantic of them all, but the most expensive too. The best way to explore these islands is to embark on one of the Tahiti cruises, another activity I strongly suggest. Cruises are great for older couples, but young people can enjoy them just as well.
Food and Accommodation

This will heavily depend on your financial situation, but there are cheaper options as well as highly expensive ones. My family and I opted for something we could afford, and stayed in a small family owned hotel. It was nice and clean, and I don't know who could complain when surrounded by this tropical paradise. We ate some chicken with taro leaves and marinated tuna. From my experience, the food was amazing and people who prepare it are very knowledgeable and experienced.

All in all, travelling to Tahiti is an experience to remember for a long time, and hardly anything can beat it. I recommend it to anyone slightly hedonistic, as they will never regret spending some coin on this dream like holiday.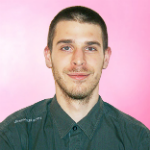 Oscar Waterworth is a travel blogger from Sydney. His favorite vacation spots include Tahiti and Thailand. He enjoys diving, playing futsal, reading and just plain having fun. You can follow Oscar on Twitter for post updates.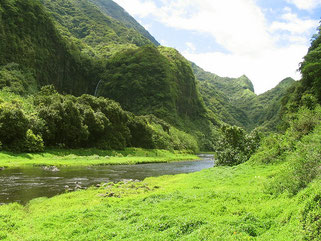 ---
Life this post, why not Pin it?