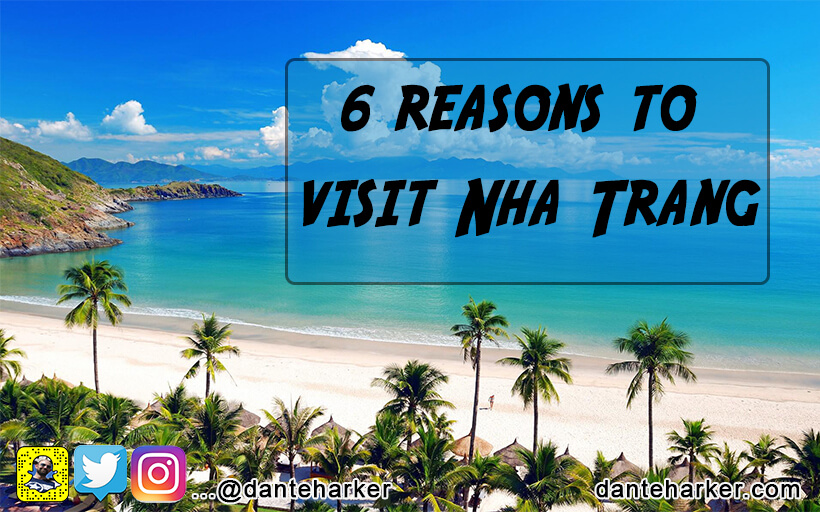 ---
With the alluring Vietnam featuring on many traveller's itineraries, it's no small wonder that the country has undergone a major tourism boost in the last few years. For those wanting to experience the Thailand of ten years ago, then a visit to this nation of 90 million people is a must.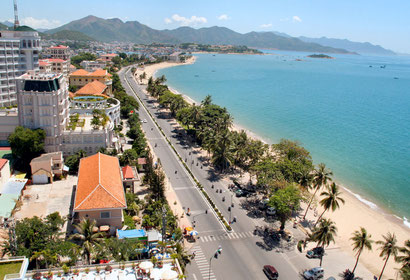 The vibrant cities of Hanoi and Ho Chi Minh (formerly Saigon) get the lion's share of tourists as well as the stunning Halong bay. Amongst other Vietnamese treasures the premier beach destination, Nha Trang, has built itself up to be a force to be reckoned with.
But don't let that put you off….many budget backpackers decide against coming to Nha Trang due to its popularity with well-heeled Chinese groups and rowdy Russians; fearing an expensive noisy metropolis with nothing 'authentic' left. They couldn't be further from the truth. 
---
---
Here is my top 6 things to do in the gorgeous seaside town that is Nha Trang
---
 6. Go for a relaxing massage
Neighbouring Thailand may be more famous than Vietnam for its massages, but that's mostly due to being on the tourism radar for far longer. Vietnamese massage tends to be a lot less brutal and acrobatic…it might even be described as relaxing. One of the biggest selling points is the sheer fantastic value of an hour's massage. Many businesses all over town also employ highly trained blind masseuses that wouldn't be able to work in any other industry; so in some ways, you are doing your bit for local people (whilst having your stresses and knots worked out). Being greeted with a little glass of iced green tea, followed by the immense pleasure of being able to lie down in a nicely air-conditioned room with soft music playing in the background…well, if the thought of that doesn't make you smile, then you must be some kind of massage-hating android! Go get a massage in Nha Trang; you won't regret it.
5. Shopping for bargains and trinkets
Its no big surprise that South East Asia has so much on offer for tourists to buy; afterall, much of it was made here (or just over the border in China). Nha Trang offers a nice blend of hawker markets and upmarket stores catering to those with a fatter purse. 
From gorgeous fabrics and hand-crafted jewellery down to artisan soaps and fridge magnets, there is a fair amount of choice on offer. The beach-front promenade hosts a bustling night market (worth a look just for the experience) but there is also the joy of aggressively air-conditioned malls on offer. The huge Nha Trang Centre not only has a western-style cinema and department store, but it also has all kinds of stalls with a wide variety of pretty things to get you opening your wallet/purse.
Vietnam is also the world's second largest producer of coffee (behind Brazil, but ahead of Colombia) so visiting an artisan coffee shop to buy beans to take home is something Nha Trang visitors can partake in…your friends and relatives will thank you.
4. Sunset Cocktails with a view
Nha Trang boasts a ton of high-rise quality hotels, almost all of them with some kind of sky-bar or roof top lounge. With a skyline that is beginning to rival that of Pattaya or Phuket in Thailand, sipping a drink while the sun sets on the South China Sea is a special experience.
The weather in Nha Trang is mostly fabulous all year round and when that scorching sun sets on the horizon, most people are slightly glad; if only for the gorgeous pictures to be had. The huge beach that runs all along Nha Trang's centre is nicely curved, and out to sea, the ocean is dotted with the nearby islands that provide fantastic day trips (more on that later).
All of these elements add up to a stunning sunset, and why not enjoy it from the luxury of a roof top bar/pool like the one at the Best Western. It not only boats a fully serviced bar and sound system with full cocktail list, but it also offers the world's highest lighthouse…don't believe me? Check out their website here.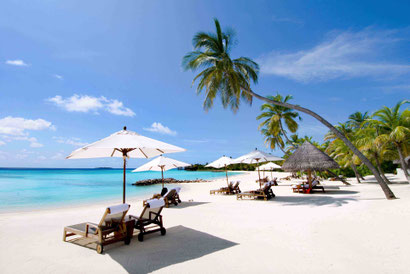 3. Enjoying Nha Trang's beach with an iced coffee 
Few built up beach resorts can offer a stretch of sand as good as the one in Nha Trang…to start with, its an incredible 6km long, is fine and soft, and also has that lovely azure water to frolic in.
Tons of money has been spent to build a long promenade along the beach, which is made up of lovely paved areas, sculpture gardens, manicured lawns and perfectly trimmed topiary trees. This helps to shield the sand from some of the traffic noise and provides a lovely walking opportunity.
What better way to spend a couple of hours other than lounging under a parasol with the sound of the waves rolling in? For many people, the reason they visit Nha Trang is to get their 'fix' of beach whilst in Vietnam, and it really doesn't disappoint. The water is gorgeously inviting and has several designated swimming areas so there is no chance of being bothered by jetskis and kite surfers. The water is also relatively calm, so is perfect for kids too.
The only thing to make it even more perfect, is the ability to sip the ubiquitous iced Vietnamese coffee in the shade. Vietnam consumes coffee like nobody's business; and for good reason. It really is pretty good. If you omit the extra sugar that South East Asian countries add to everything, and stick with just the condensed milk, you've got a caffeine/glucose kick all in one, and often, for the princely sum of less than a dollar!
2. Enjoying a bowl of Pho on a backstreet
Vietnam has made news headlines in recent years for the practice of eating animals we in the western world don't consider appetizing (namely horse, rat and dog), but this accounts for less than 1% of what Vietnamese food is about. The REAL cuisine of Vietnam shines and comes with no dubious origins.
Pho comes in all varieties….all of them fantastic.
Vietnamese cooking is greatly admired for its fresh ingredients, minimal use of dairy and oil, and reliance on herbs and vegetables. With the balance between fresh herbs and meats and a selective use of spices to reach a fine taste, Vietnamese food is considered one of the healthiest cuisines worldwide. But trust me, these words don't do it justice at all.
A quintessential dish to try whilst in Nha Trang is Pho. Typically it consists of a rich clear broth served with glass noodles, beansprouts and either chicken or seafood. The variations are ENDLESS and one could spend a week in Nha Trang sampling all the different options; the best are generally the little stall holders placed in narrow alleys where the miniscule plastic seating makes one feel like a giant. These Vendors rely on repeat business so tend to do an amazing job of cooking their one dish very well. Sometimes, the broth contains a wealth of fresh herbs and spices as well as a healthy squeeze of lime juice or cinnamon leaves. The biggest joy comes from seeing the plate of fresh fragrant herbs and leaves placed in front of you when your Pho is served; these range from Chinese lettuce, to huge sprigs of dazzling mint and Thai Basil….to put it bluntly, it is THE taste experience you came to Asia for. What's more, it's all incredibly well balanced and nutritious, not to mention very, very easy on the purse-strings, with a bowl of Pho at a basic little joint costing between 50 US cents and a dollar. It just CANNOT be beaten. Honestly, I would visit Nha Trang for this reason alone. 
---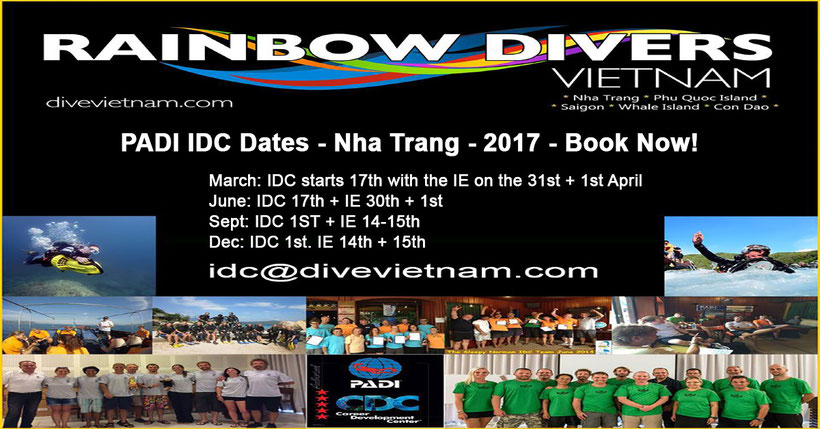 ---
1. Scuba diving on the reefs of Nha Trang
Here we have it, we arrive at (what I believe) is the best reason to visit Nha Trang, the opportunity to explore that underwater world you have heard so much about.
Vietnam (compared to its neighbour, Thailand) seems to have a bad reputation due to its border with China ("There are no big fish or sharks, so the diving is AWFUL"). Not only is this misleading, It's just about the opposite of what good diving is all about.
True, there are no massive shoals of barracuda here, and spotting a shark is not common; but the diving around the marine park of Hon Mun marine park offers so much more than expected.
Quite apart from some gorgeous underwater topography and coral formations, there is also a wealth of underwater critters and bizarre sea-monsters to discover! The amusing and rare frogfish was spotted on my very FIRST dive in Nha Trang, with pipefish, scorpionfish, seahorses and cuttlefish all making appearances. The variety of life is lovely, and with an abundance of nudibranchs, Nha Trang is an underwater photographer's dream.
Peacock Mantis Shrimps are seen in Nha Trang
If that wasn't enough, Nha Trang is in my opinion, a fabulous place to learn to dive or further ones diving career. The conditions are good all year round (spectacular January to September) with very few ripping currents and scary drop-offs. This makes it an ideal place to train and further develop your dive skills with a Padi Advanced course, or even, take the plunge and go professional as a divemaster or instructor.
Without a doubt, the very best place to do any diving, is with Rainbow Divers. Not only have they been in Vietnam for 17 years, but they are the only PADI IDC centre with a resident Course director; so whatever level of scuba diving you are at, you are sure to be in safe and experienced hands.
The wealth of knowledge of the team means that if it is out there, they can find it, and with an ethos of quality training coupled with the most fun, Rainbow Divers truly is the place to have your diving adventure. Check out their website HERE.
What do you think? Why don't you let me know on your social media of choice - Twitter - Facebook - Instagram
---
---
---
---