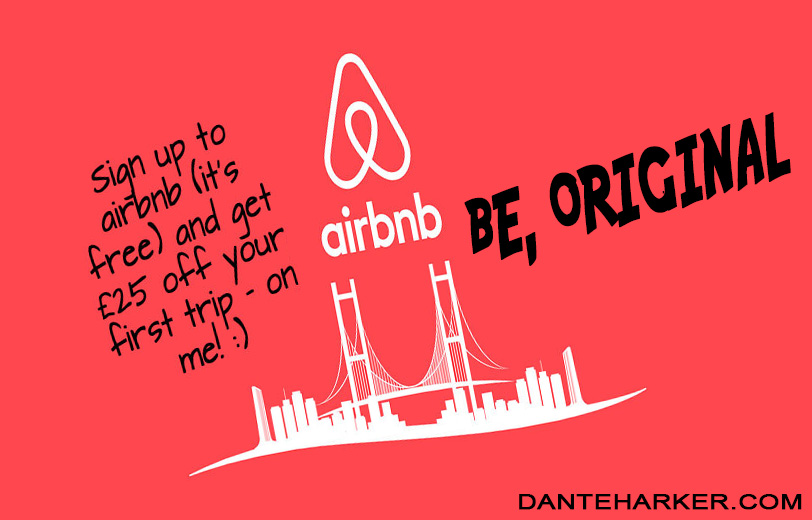 ---
In the last few years, the internet, readily available WiFi and smart phones have revolutionised the way we travel; not only holiday makers, but also the humble budget backpacker.
Until fairly recently, one was limited to internet cafes and Hostel world…and even before that, just heading to a recommendation from the guidebook. But all that has changed, and an amazing diversity and choice has popped up. The biggest change for my husband and I has come in the shape of Airbnb.
We have over the past ten years done several extended trips around the world (ranging from only 3 weeks right up to 2 years). The trip we are currently on around South America has been the most interesting in regards to how easy the internet and wifi has made the experience of travelling. The biggest change being the places we sleep in!
So without further ado (and I promise, I am NOT on their payroll, saying that, if you click the link at the bottom, you and I will save money on our next trip!), here are my top 5 reasons why you should start using Airbnb more when backpacking….
---
---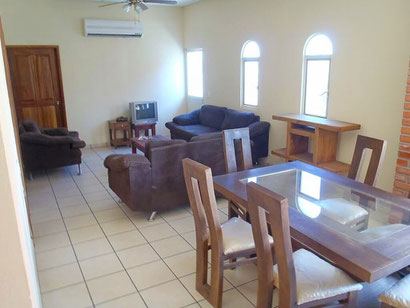 1) ITS CHEAPER
There are so many occasions over the last few months where we have actually spent less on our accommodation by using Airbnb. Booking.com is all well and good, as are similar sites like Hostel world etc. However, they are at the end of the day, just hotel sites and have a LOT of overheads to cover. By booking with Airbnb, we have paid less on several occasions simply because of its format. These are usually just people hiring out their spare room/extra apartment and as such they can be very competitive with pricing.
2) ITS BETTER VALUE
Particularly when we stay in capital cities, we have booked via Airbnb as, we wanted a bit more space and room to spread out. Of course, we are a couple so have twice as much stuff as a solo traveller, but the joy of Airbnb has been the fact that we have had entire apartments to ourselves with living rooms, sofas, dining tables, big bathrooms and kitchens. Inparticular in capital cities, this has given us the chance to have a fridge and cook our own food for a couple of days. This has been a more enjoyable way to spend our time and has really helped us eat well on a budget
3) ITS MORE RELIABLE
As we have often stayed in an entire home or apartment, we have been in a lovely residential area, with no noisy street activity and other people making noise in different rooms (unlike hotels and hostels). The same convenience goes for simple things like kitchen use, bathroom use and internet. We love not having to wait for someone else to finish using the tiny stove in hostels, and goodbye waiting for a shower to become free at a hotel with shared bathrooms. This also goes for the wifi…in ALL cases, we have been the only people to be using the router at our Airbnb places. On days we have had to catch up on researching/work/computer usage, we have been able to camp out in our Airbnb flat and use the wifi free from the knowledge that its not about to grind down to a halt once all the other guest start using skype and downloading new episodes of Game of Thrones.
4) ITS SAFER
In more ways than one, staying in a residential home away from tourist areas can feel a lot more secure. In almost every Airbnb pace we have stayed, there have been SEVERAL secure doors between the outside world and our worldly possessions. Most of the time, we have had big old metal bars on our front door, which means that when we have been out, we have felt totally at ease. Sometimes, in budget hotels or hostels, there is one flimsy door between what you own and some dodgy fellow traveller or disgruntled staff member that actually has a KEY to your room. Now, I am not a scaredy cat cynical traveller, indeed, security is not something that keeps me awake at night. But for sure, I feel a lot more relaxed leaving everything I own behind several locked doors than I do when I am forced to hand over my room key to reception every time I leave the building.
---
---
5) ITS MORE PERSONAL
This is probably the best part of using Airbnb. Not only are you often giving your tourist money to an individual in that country (rather than a faceless hotel), you are also getting WAY better customer service. Not only have we been given recommendations from hosts and various tourist materials, we have also been left basic cooking ingredients and given chocolates on arrival. We have also been received with bottles of wine and champagne from our hosts as a welcome gift. This has been the VERY best part of our Airbnb experience. Sometimes in hotels and hostels, it's hard enough simply to get a smile out of the staff…in some places, they even make you feel bad simply for making them do their job! We have NEVER had this through Airbnb. It has always been a lovely transaction and a real highlight of our trip to a particular city.
There you have it! Of course, by travelling solo, there are many, many reasons to choose hostels and hotels (cheaper, more social, more central) but as a couple, our Airbnb experience has been fabulous, and it's always the FIRST site we check before we arrive in a new city.
So get signed up now, and be part of this fantastic addition to the fun of travel. (If you do sign up, you gain and I gain, and I like it when it's good for everyone, so to speak). 
Sidenote: When we don't use Airbnb we use Booking.com because they are generally the cheapest and you don't have to pay up front. 
(Post written by Alex Harker, you can tell this because it's nice and factual rather than being by 'I'm much better at fiction' Dante Harker.)
***
What are your thoughts on Airbnb? Why not let me know on the comments or find me on Twitter of Facebook.